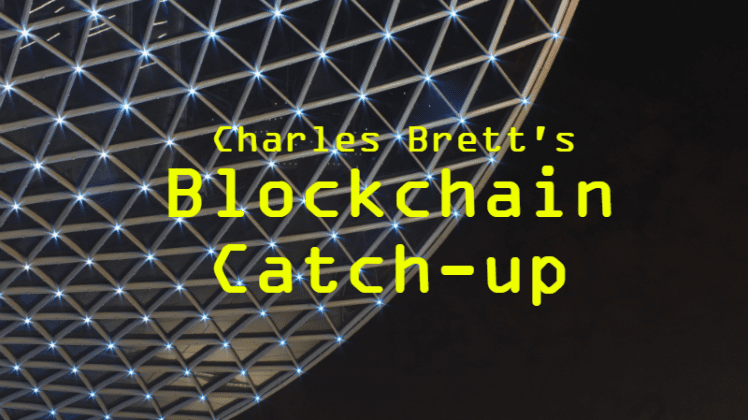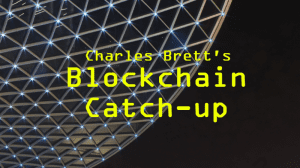 This is Charles Brett's start-of-the-week Enterprise Times 'blockchain catch-up' Week 50. Necessarily it is idiosyncratic and selective.
It is not intended to be comprehensive but does seek to highlight 'Quick Takes' on specific developments as well interesting pieces to read, a listing of some (not all) announcements/press releases and pointers to upcoming events.
Quick Takes – Charles Brett's Blockchain Catch-up Week 50
Wells Fargo/HSBC to Settle FX transactions through blockchain 
Wells Fargo and HSBC have agreed to use a blockchain-based solution for the netting and settlement of matched foreign exchange (FX) transactions. Through this agreement, both will jointly use a shared settlement ledger to process US dollar, Canadian dollar, British pound sterling and Euro transactions. The banks say they have future plans to extend the platform to settle additional currencies.
By using HSBC's FX Everywhere (which uses blockchain technology) each bank will have ongoing real-time transparency of settlement status for matched FX transactions in the relevant currencies. According to Wells Fargo, the shared, private ledger enhances settlement speed and efficiency by exploiting blockchain technology.
Beneath the framework of an agreed rulebook, the banks hope to optimise PvP netting opportunities. The banks will be able to net bilateral payment obligations and settle on a pre-agreed cadence multiple times per day within the flexibility of the settlement windows enabled by the technology.
Quick Take: in effect, this arrangement builds on HSBC's FX Everywhere platform which, according to HSBC, has settled >3M intrabank trades worth over US$2.5T since going live in 2018. To Enterprise Times this seems like a big step forward because blockchain is the vehicle for reducing settlement risks and the associated costs of processing FX transactions.
7 pieces to read – Charles Brett's Blockchain Catch-up Week 50
Selected announcements/press releases/opinions – Charles Brett's Blockchain Catch-up Week 50
Selected upcoming events
Digital Assets Conference (Miami, 11-12 January 2022
Crypto Finance Conference (San Moritz, January 2022)
Bitcoin 2022 (April 6th-9th, 2022).
Paris Blockchain Week Summit (12-14th April 2022).