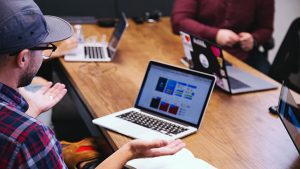 Dragos has launched the Dragos Academy. It is seeking to close the IT-OT skills gap through a comprehensive educational and training program. Its focus is on training the company's customers and partners around the world. In addition to training, it will help them get the most out of the Dragos Platform.
Ben Miller, Vice President of Professional Services and R&D at Dragos, commented, "The Dragos Academy helps close the OT skills gap and lessen the burden of the talent shortage by raising the level of cybersecurity expertise across the ICS/OT community through a curriculum that is continuously developed and updated by the top ICS cybersecurity practitioners in the world
"Dragos Academy curriculum will extend far beyond our products and is being developed to cover everything from ICS basics and industrial security best practices to more specialized topics. IT security professionals can expand their knowledge of industrial environments, and OT engineers can learn more about securing systems that connect to IT networks."
What will the Dragos Academy deliver?
There are three courses already listed on the Dragos Academy webpage. The first two are on-demand courses – Fundamentals of ICS/OT networks and Introduction to the Dragos Platform. These will help customers and partners get up to speed quickly.
There is also a five-day instructor-led course, Assessing, Hunting and Monitoring Industrial Control Systems Networks. It is to be delivered both virtually and in-person and will cost $3,000 for customers and $4,500 for non-customers. It will be interesting to see how many people in the latter category take the course.
The training diary already lists ten courses worldwide in 2022, four virtual and six in-person. The prerequisites are not excessive and can be met by anyone with entry-level cybersecurity knowledge. Students can expect to finish with the skills to do ICS threat hunting and monitoring of industrial networks. Such networks are often complex and identifying threats is not simple.
Enterprise Times: What does it mean?
Improving the skills of cybersecurity teams around IT/OT security is important. The gap between the design and security principles across the two network architectures is a major challenge for organisations. It is why security gaps exist when trying to protect the two environments.
The Drago Academy giving people a mix of virtual and in-person training also makes sense. Some people struggle with long online sessions for training and are more comfortable in a more formal environment.
However, perhaps the biggest win here is that this will also boost attendees' understanding of the Dragos Platform.