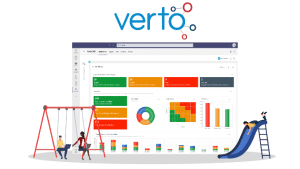 Verto 365 is now generally available on the Microsoft Appsource platform. First announced in May 2021, it has taken a few months more than expected to reach the point of general release. The company has also announced the availability of Verto Playground.
This fully functional solution will enable organisations to try before they buy. Verto Playground includes prepopulated data and all the features of the project and work management platform. There are some restrictions for this free offering. Companies can only have up to three projects, and the configuration options are limited.
Enterprise had the opportunity of talking to Ross Mardell, VertoCloud Technical Director, about the release.  The Verto 365 app is different because it delivers the power of the Verto project management solution directly from within Microsoft Teams. Users do not need to leave the Team environment at all. They can create, edit or delete project details, interact with Kanban boards, Gantt charts and more. For organisations not using Teams yet, Verto 365 is also available using a web browser.
One customer Greg Patel-Harris, Corporate Systems Manager at West of England AHSN, highlights the key advantage saying, "Following the Verto 365 demo, we're really excited at the prospect of using Verto's project management tools straight from MS Teams without having to navigate from one platform to another on a web browser. It's going to make managing projects a lot simpler for our staff, and we anticipate greater engagement from it!"
What is coming?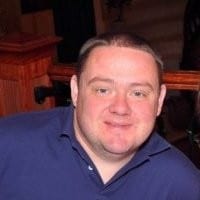 ET asked Mardell whether Verto365 contains all the Verto features within Teams. He replied, "Currently, Performance Planning isn't available inside Verto 365 in the Teams environment, but it will be in January."
The press release indicates that the roadmap depends on customers requests and Microsoft technology. Enterprise Times asked Mardell to explain.
"We quite extensively use the Microsoft Graph API to do a lot of our integration with Office 365. The only way we can go from Teams out into Office 365 is by using the Graph API. Microsoft is constantly expanding Graph API to allow more elements of Office 365 to be visible and accessible to us.
"Next year we're likely to see expansion into Projects, Dynamics, and planning, and although it's already there, more abilities for shared calendars, and things like that. As they increase the functionality within the graph API, we'll be able to exploit that functionality."
What features can customers expect in the future?
"Performance planning is coming. We will increase Office 365 interfacing. Our dynamic dashboards, which we introduced with Verto 365, will be expanded greatly. We're really pleased with our dynamic dashboards. It's the first time we allowed people to create completely dynamic dashboards across their entire data set within Verto. We'll see an expansion of that in the next few months."
First Teams, what about Slack, WorkSpace and Workplace?
"Well, we would consider doing it. But we're seeing such massive growth in our customer base around Teams at the moment. The only game in town within our customer space is Teams. Nothing is saying we won't do it, but unless we see the demand for it, we won't."
Will this be the breakthrough year for Verto
What will success look like for Verto 365?
"Success for Verto 365 will be people picking up Verto 365 for the first time and driving sales through Teams. Typically, our sales have come through either word of mouth or lead gen directly from our website. We want to see leads being generated within Teams and putting those through to a full Verto 365 sale."
That has already started, much to Mardell's delight, he added:
"Even though it's only been out for a couple of days, we've seen people finding us within the Team's App Store and launching the Playground. That's encouraging. That helps us to generate really good leads as well. Because we know that if they're hitting it from the app store, they must have searched for programme or project management or collaboration or something like that. They found us, they engaged with us in the Playground, that allows us to go and look at that lead."
Verto 365 has been well received by existing customers. Mardell explained that the solution is already in the hands of several customers, including West of England AHSN, a health trust in Wales and a CCG in the North of England. What about the other Verto customers?
"We'll be rolling it out to our existing customers over the next six to eight weeks, depending on when they can fit it into their schedule and when they want to. They can stay with their old interface if they want to, but everyone we've shown it to so far is just said, "When can we move?"
Why is it making a difference?
Verto 365 has, arguably, the next generation of UI. It means that people can use the application within the environment they wish to work.  Enterprise Times asked Mardell what the advantage of Verto 365 is?
"When we put Verto 365 in front of people, they don't see it as another system, which is what typically people see with Verto. They go, Oh, I've got to log on to another system, I'm not doing it.
"Whereas now, when they see it, they say, 'oh, it's part of Teams is it? Okay, that's great.' So it feels like it's part of Teams instead of going out to another system. It's that frictionless movement between systems, which I think we're going to see more and more of in 2022, as people start to say, 'I'm doing my work inside Teams, I don't want to move out of it. We really are seeing that now."
Pricing
Probably the most important question of all for most organisations. For Teams users, Verto 365 will work with customers using Microsoft 365 Business Basic or above. Verto offers four levels of pricing,
Free, using Verto 365 Playground is available
Standard, for £15 per month per user with unlimited projects but limited configuration options
Pro, £25 per month with all features, including custom configuration
Enterprise, POA and for larger organisations with additional services
Enterprise Times: What does this mean
Verto 365 is at the leading edge of UI. That it has decided to focus on Teams rather than Slack is a reflection of its historical focus on public sector organisations. However, for any organisation using Teams, the idea of accessing applications within the Teams environment not only makes sense, but it is also likely to be the user interface for many applications in the future.
Verto has always been close to Microsoft, and it will be interesting to see how easy it is for other vendors to follow suit. Many work management platforms introduced functionality within Teams or Slack this year. None have quite gone as far as Verto. It will be interesting to see Verto's success with this initiative and how quickly others follow.