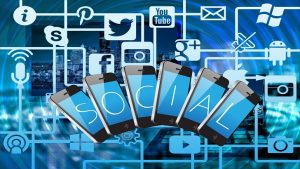 Adobe has announced its intent to purchase ContentCal, a social media and content marketing solution based in the UK. ContentCal provides the publishing capability for a range of customers – from small businesses and solopreneurs to individuals. Increasingly, businesses are turning to social media more than ever as their marketing channel of choice. They rely on efficient team and content marketing workflows to be effective. Adobe says both companies will create a seamless process for creating, planning, and publishing content on major social platforms.
Ashley Still SVP, Digital Media at Adobe says, "The Creator Economy is here. An economy powered by a growing number of individuals, solopreneurs, and small business owners who are creating digital businesses. Monetising their content, goods, and services online."
Social media is foundational to anyone growing a brand or business. Now, more than ever, delivering stand out content is required for success on social media.
Automating social media publishing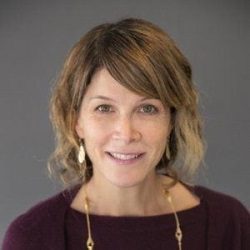 ContentCal lets users focus on creativity by automating social media publishing and reporting tasks. Through a simple drag-and-drop experience, ContentCal makes it easy for anyone to schedule, publish, and manage their social marketing. This can be across social channels, blogs, and advertising platforms. Based in London, the company has built a customer base, from individuals and small businesses to respected digital brands. "What excites me the most is that ContentCal's products are particularly useful for smaller businesses. Integrating everything they need to plan, schedule, and publish social media content," Still adds.
Adobe and ContentCal share many customers who rely on Adobe creative products to produce content for social media sites. This includes Instagram, Facebook, Twitter, LinkedIn and more. Colt Technology, a global telecommunications provider, use ContentCal to build their brand through social channels. On the other scale Girl About Social, a thriving boutique social media agency that started during the height of the pandemic also use it.
Alex Packham, CEO and Founder of ContentCal says, "We started ContentCal knowing that the Creator Economy had the potential to fundamentally change the way people work. Today our technology is being used by some incredible businesses, entrepreneurs, and creatives. Joining Adobe is a fantastic outcome because we're bringing our technology to a global platform. We will be able to share the power of ContentCal with creators no matter where they are."
The transaction is expected to close in the first quarter of the fiscal year 2022 pending closing conditions.
Earlier in the year, Adobe acquired Frame.io, a cloud-based video collaboration platform. With over a million users across media and entertainment companies, agencies, and global brands, Frame.io streamlines the video production process. The company enables video editors and key project stakeholders to seamlessly collaborate using cloud-first workflows.
Enterprise Times: What this means for business.
'Content is King' used to be the dominant phrase a few years back. However, in today's ever-competitive market, social media content is the key to success for many brands. Content creators need social media as the main marketing channel to reach new audiences. It is the essential route for established brands, as well as emerging businesses. Now, more than ever, delivering stand out content is required for success on social media. Hence Adobe's decision to acquire ContentCal. Adobe has a track record of buying and effectively incorporating companies with creative products and services. Hopefully, this track record will continue with their proposed purchase of ContentCal.