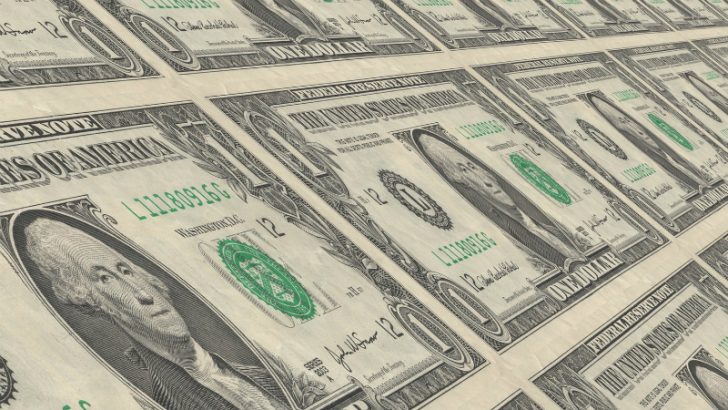 Tipalti has raised $270 million in a Series F funding round a little over a year after it raised $150 million. The fintech unicorn, which delivers end to end accounts payables solutions, was also valued at $8.3 billion, four times the $2 billion it was valued at in October 2020. That meteoric rise is a testament to its seemingly inexorable expansion in recent months. This year it has expanded its operations in Canada and opened its first office in Europe, choosing London.
Further expansion is likely to follow, especially in Europe, something that Rob Israch, CMO and GM Europe, noted when Enterprise Times spoke to him a few weeks ago. The investment will support more than global expansion.
Chen Amit, Co-founder and CEO of Tipalti, commented, "This latest investment will enable Tipalti to add more to our product lines and capabilities in the next 18 months than we have over the past ten years combined. We are on a journey to transform financial operations, relieve finance leaders from those mundane, cumbersome, risky tasks, and elevate the financial capabilities for high-velocity organisations to rival those of the Fortune 5000."
The Investment
The funding round was led by G-Squared Capital.  According to Crunchbase, G-Squared was already an investor participating in secondary market funding in March 2021. Tipalti was named as an investment in a March 2021 SEC filing by G-Squared.
G-Squared invest in industry leaders poised to become global. That is exactly the position that Tipalti finds itself in, at the start of its global expansion and the selection of G-Squared Capital makes sense.
Previous investments have included Airbnb, Dialpad and Pandadoc.  It has also invested and exited listed companies such as Asana, Peloton and Spotify. Tipalti is therefore in good company. It remains to be seen whether G-Squared will take a seat on the board.
Larry Aschebrook, Founder & Managing Partner, G Squared commented, "We are delighted to extend our support of Tipalti, which we believe provides a best-in-class solution for a massive greenfield segment looking to transform payables processes through automation.
"Tipalti's platform works to provide its clients with extraordinary savings and productivity gains, thereby creating operating leverage to support growth. The company's customer acquisition and retention rates are among the best we've seen, and we are confident its strong management team will continue to build on Tipalti's success."
On its portfolio page, GSquared explains why it likes Tipalti: "Tipalti is a global payables automation solution on a mission to streamline all phases of the accounts payable process and payment management workflow for mid-market businesses."
Morgan Stanley Investment Management and Marshall Wace Capital Management also invested for the first time. Existing investors participating included Zeev Ventures, Durable Capital Partners, and 01 Advisors.
Enterprise Times what does this mean
The funding round caps a successful year for the fintech company. It now processes over $30 billion in annual payments through its platform, an increase of 120% year over year. It now has more than 2,000 customers, with a significant minority outside the US. With over 700 employees it can continue to grow rapidly.
With this investment, expect to see at least one more office in Europe as further success. The platform has also seen improvements. It acquired and integrated the procurement solutions of Approve.com.
Tipalti aims to deliver its solution to organisations in the UK and Europe in 2022. Its platform promises automation within finance teams that often use manual or disconnected processes.
In partnership with ERP vendors such as NetSuite, Sage, Microsoft and Xero, it offers automation from supplier management to payments. Many like the idea but are not sure how to approach it. Automating processes within finance will enable teams to spend more time providing insights into business strategy than administration.
Expect to hear much more about Tipalti as it continues to target the US, the UK, Europe and further afield.