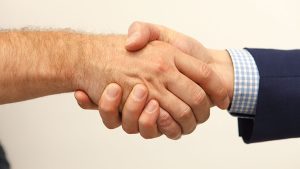 BlueVoyant and Bytes Technology Group have signed a strategic partnership. The deal will see Bytes offer BlueVoyant's cloud-native third-party cyber risk management solutions to its enterprise and public sector clients. Bytes will include the BlueVoyant solution as part of its existing cybersecurity practice. With organisations paying more attention to their cyber risk, especially as insurers cut back on policies, this should be good news for both parties and Bytes' customers.
Mike Ellis, Head of Channel, EMEA at BlueVoyant, said: "Bytes is an excellent partner, in demand by leading businesses in the UK and Ireland, in both the public and private sector, which are focused on maintaining resilient, secure operations. This partnership will be highly beneficial to BlueVoyant, quickly enabling us to help more companies address the challenge of third-party cyber risk with the rigour it requires."
What does BlueVoyant offer?
BlueVoyant has a risk management solution. It allows companies to understand how much risk third party risk they are exposed to and where from. Unlike many other solutions, BlueVoyant provides third-party assessments to multiple levels of the supply chain. This is critical for companies who want to understand risk and for their cyber insurance.
For public sector companies, this deal will be interesting. BlueVoyant recently acquired 202 Group, which is very active in the US federal government supply chain. As a result, it claims it can now see down over four layers of the supply chain. Included in that are suppliers to the US Department of Defence. Many of those same suppliers also provide equipment and services to the UK MoD. Will Bytes be able to use this deal to gain a foothold in the MoD?
What does Bytes gain?
Bytes has a large portfolio of UK enterprise and local government customers. Cyber risk management and quantification is something that will be of interest to its whole customer base. Many are undergoing digital transformation projects, so they will be keen to understand their third party risk better.
Perhaps the biggest opportunity for Bytes will be in the public sector, although there will have to be alignment with BlueVoyant. It already lists several UK Government departments as customers. How the two companies collaborate on greater engagement at central and local government levels is yet to be seen.
Enterprise Times: What does this mean?
Third-party risk is a real threat to all organisations, especially as they work through their digital transformation plans. Understanding where the threat comes from makes it easier to prevent a cyberattack. Importantly, it is also about protecting the information you share with your network.
Let's say you provide PII data to a third party for marketing campaigns. Under the GDPR, if they have a data breach, you have a problem. That is because, as the data controller, you are responsible for your partner's compliance. Most organisations are not set up to do a detailed investigation into their third-party partners.
This is where this deal between BlueVoyant and Bytes provides a partial solution. It allows you to see what risk that partner poses so you can make a better decision about sharing that data.
For BlueVoyant, this deal widens the sales channel for their product. For Bytes, it gives them another product to sell that is complimentary to their existing services. The only challenge here is the overlap between the two when it comes to the public sector.