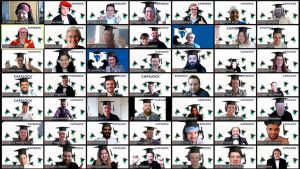 UK training company CAPSLOCK has announced £1.04 million in pre-seed funding. The investment comes from Ufi VocTech Trust, GC Angels, UK Government, and nine angel investors. The company was set up in 2019 with a goal to rethink adult education for the cybersecurity market. It claims to have already helped a range of people from chefs, dancers, accountants, cleaners, military veterans and other roles to transition into cybersecurity.
The skills shortage in cybersecurity has created an industry with very high salary rewards for qualified staff. The challenge for many is how to get trained and then access the job market. Self-study works for some, but many prefer a more structured course.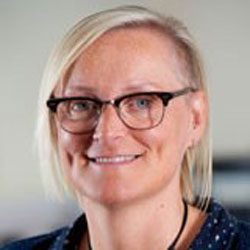 Dr Andrea Cullen, Co-founder at CAPSLOCK, said: "Increasing diversity within the UK's cyber security workforce is something we're proud to be leading. It's at the heart of everything we do, from removing financial barriers with Income Share Agreements, through to encouraging people of all genders, ethnic backgrounds and types of neurodiversity to enrol and re-skill with CAPSLOCK. This funding allows us to scale throughout 2022, grow the CAPSLOCK team and look towards re-skilling thousands of UK adults a year."
What does CAPSLOCK offer?
Many training providers charge a lot for courses with no guarantee of certification or jobs at the end. CAPSLOCK is using a different approach with several deferred payment models. One is a straightforward student loan to cover the cost of the training that can be paid back over 1-6 years.
The second, an Income Share Agreement, is more akin to a traditional student loan where you start paying back once employed, and your salary hits a certain point. So far, the company claims to have re-skilled 86 adults through this programme. In 2021, the company says it increased the number of students to 172. It says that this is more students than UK universities have enrolled on cybersecurity courses.
The training is through an intensive bootcamp that can be undertaken either full-time (13 weeks) or part-time (26 weeks). Impressively, CAPSLOCK is claiming a completion rate of 95%. According to the CAPSLOCK press release, it is far in excess of the 72% completion rate of UK universities.
Equally impressive is the success rate when it comes to getting work. The company claims that 70% of those taking its bootcamp land a role in cybersecurity within three months. It also says the average salary is £32,200.
However, this rate of getting people into work could be its Achilles heel. What is not clear is what happens to those deferred monies if people don't get roles. How long will CAPSLOCK be able to sustain that unrecovered cost? Will it offer refresher courses to those struggling?
Just as important is understanding why that 30% is not getting employed. Are they looking in the wrong place? Do they need more help getting through the interview process?
Where next?
Looking closely at the curriculum that CAPSLOCK has set out, it is not about forcing people to take qualifications. That is a good and bad thing. There are certain key skills that people need to have, and many employers expect to see some of those as certificates. This is especially true where the candidate has no practical or work experience to back up their application.
The current course seems very focused on cybersecurity as a business, not as a technical role. Will the company look to add additional training courses that are more focused on technical skills? Given that its primary focus is on re-skilling people, how will such courses sit with that?
One solution could be to have them as a top-up from the bootcamp. It would allow previous students to come back, bring their work experience, and look to enhance that. It would also give new students an expectation of learning for life. In cybersecurity, that is not a mantra, it's a reality.
Enterprise Times: What does this mean?
Getting this pre-seed funding is good news for CAPSLOCK. That it has raised so much shows that investors see a significant upside to its model. With such a skills shortage in the cybersecurity market, there should be a ready supply of candidates going forward.
What will be interesting is to see if or even when CAPSLOCK expands its offerings. It is not just about higher-level cybersecurity courses but also about other areas of IT. Data science, AI and machine learning, cloud engineer are all areas where skills shortages exist. All these roles pay the same as, if not more, than cybersecurity. It would make sense for CAPSLOCK to expand its offerings into these areas without the risk of diluting its mission or brand.