Businesses are under constant pressure to plan and replan scenarios in response to fast-changing circumstances. In this context the CFO, who is responsible for directing a company's financial goals, objectives, and budgets, has felt the pressure more than most. In fact, it's safe to say that recent months have been the biggest test for financial leaders. Not only did CFOs face unprecedented uncertainty, the majority also had to contend with delivering value into businesses from outdated legacy systems bound by manual processes. The result? A lack of data-led insights and restricted collaboration amongst finance teams and the rest of the business. In a digitally enabled, always-on world, in which growth and recovery are the main goals, this is not sustainable.
In speaking to our own customers, we know that CFOs who want to become a strategic lynchpin in their organisations need to ditch legacy systems. They have recognised the need to embrace cloud-based technologies that enable them to access and respond to live data about their businesses. Forward-thinking finance leaders have seen, first-hand, that by unifying data and unlocking its power, they can have a significant impact on business performance and resilience. And here's why…
More data means more agility
Companies have come to recognise data as one of the world's most valuable assets. The more financial teams can make insight-led decisions based on accurate and real-time information, the better those decisions are likely to be. For businesses, this means there is an imperative to migrate their financial function to cloud-based technologies. Technologies that in turn enable better access to data.
Take our client, Aon, for example. This multinational organisation is in the business of helping other companies assess their risk and build-out insurance portfolios. This relies on data for accuracy. When the pandemic hit, Aon had to change the way it operated. Using cloud-based technology, Aon delivered its first ever fully remote close across the 120 countries in which it operates. In addition, by embracing cloud technology, the company's CFO and financial teams can now access, view, and analyse data all in one place, no matter their location across the globe. Aon is, therefore, set up for agility and future success.
Plan, and keep on planning
Planning in years, half years and at times even in quarters is simply no longer viable – as proven during the turbulence of the pandemic. CFOs focusing on recovery need to plan continually. They must be able to forecast for a multitude of scenarios at the drop of a hat.
Take the lifting of restrictions as an example. CFOs must be able to plan for the lifting of COVID restrictions at various times across the globe, as there are regional business opportunities that will follow the pandemic. Financial leaders equally must be ready to change those plans rapidly if lockdowns and new restrictions are reinstated. The only way to do this is by having the right data to hand at the right moment. It means CFOs need the right technology to get to this data at the very moment they need it.
Communicating with and empowering the workforce
For CFOs, adopting a data-driven approach and continuous planning are only the first steps in achieving their goal of becoming a strategic lynchpin. These financial leaders must also focus on communicating financial strategies to the rest of the organisation. And have to ensure that the board takes notice of their efforts.
To do this, CFOs must establish relationships with the CEO, department heads, and the wider workforce. They must ensure that each individual and team has access to the right insight, at the right moment in time, to make decisions. This will mean providing the business with a holistic picture of data across the enterprise and being transparent with the decision making and planning processes. While this may sound simple, the reality is that as much as 50% of CFOs believe access to data within their organisation remains outdated and siloed across departments.
Again, success in this area comes down to the technology chosen. CFOs that choose cloud-based technologies can liberate data currently locked in departmental siloes and drive a collaborative approach across the business. The right technology will enable them to present and analyse data clearly and easily. It will also help them to ensure that everyone can see the same picture forming.
Embracing a tech-led future
There's no doubt that the pandemic has placed CFOs and their teams in a position to become business critical strategic leaders. If the CFO is to become and remain a lynchpin in the business, they must ditch outdated technology so they can gain agility, plan continuously, and empower their workforce to make better decisions. Those that do so will lead their organisation into a future of success and stability.
---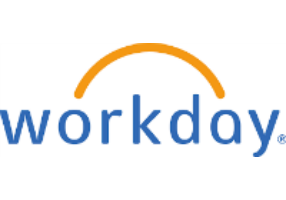 Workday is a leading provider of enterprise cloud applications for finance and human resources, helping customers adapt and thrive in a changing world. Workday applications for financial management, human resources, planning, spend management, and analytics have been adopted by thousands of organisations around the world and across industries—from medium-sized businesses to more than 45 percent of the Fortune 500. For more information about Workday, visit workday.com.