ICS and OT cybersecurity tools vendor Dragos has raised US$200 million in a Series D funding round. As the largest sum raised by the company, it brings the total funding raised by the company to $364.2 million. It also pushes the company to a new record valuation of $1.7B.
The two lead investors in this round were Koch Disruptive Technologies and BlackRock. Other investors included Emerson, Hewlett Packard Enterprise, Allegis Cyber, Canaan, DataTribe, Energy Impact Partners, National Grid Partners, Schweitzer Engineering Labs, Global Reserve Group, and Rockwell Automation.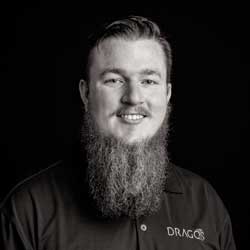 Robert M. Lee, Chief Executive Officer and Co-Founder of Dragos, Inc, said: "Executives around the world from corporate leadership to government officials have continued to note the criticality of protecting OT and the need to do so with OT specific approaches.
"The risks are not just in cyberattacks, though those are becoming more numerous and aggressive, but also in ensuring the appropriate insights into ICS/OT environments to maintain resilience as our world's infrastructures and industrial automation environments become more connected and more complex. The Series D represents further validation on the importance of our mission but is only possible due to our customers and partners. Their tireless efforts to secure our infrastructure too often goes underappreciated."
What will Dragos spend the money on?
In its press release, Dragos has said that the money will be spent on expanding its presence around the world. It will also be used to: "bolster the company's support for ICS/OT practitioner-oriented events, education, and community networking opportunities in new verticals and regions."
That makes the timing of this funding round interesting. Dragos announce its plans to expand into the UK and deliver training just a few days ago. It also announced similar plans for Australia and New Zealand in March. The question is, how much did the new funding influence the plans for the UK? Additionally, where next for Dragos in terms of expansion?
There will also be interest from its customers and potential partners in any new programmes that it puts together. Customers are already taking advantage of the training programmes, but how will it expand them? Will it be looking for new training partners to add to and expand the existing curriculum?
On the sales front, what is it planning to do there? Will there be an expansion of the partner network or just more support?
Enterprise Times: What does this mean
ICS and OT security is becoming increasingly important as organisations accelerate their digital transformation plans. It's an area of cybersecurity that has not seen huge investment historically, but that is beginning to change. Dragos is making the most of the increased awareness in ICS and OT. Its expansion plans show that it sees much potential business just waiting to be grabbed.
However, expansion is not the only thing it needs to do. The announcement does not mention how much, if any, of that funding will go to product and services development. Does that mean the company has already set aside development funds from existing sales? Is it going to move quickly for Series E funding to add new capability?
A further question is that as ICS/OT security continues to rise in awareness, are there any suitors in the wings waiting to pounce?