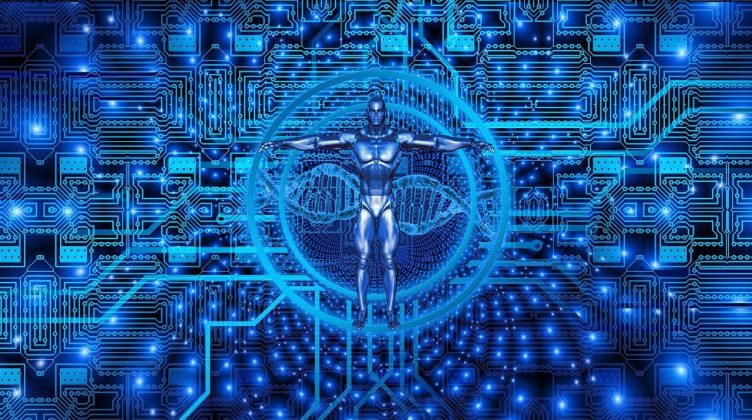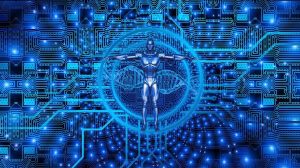 Wrike has announced the first major product update since its acquisition by Citrix. The update will deliver new components that enable organisations to flex the work management platform further to meet their evolving demands. The new components will assist organisations in creating workflows for processes that are secure and bring automation and efficiency between individuals, within and between teams and across the whole organisation.
Andrew Filev, Senior Vice President and Wrike General Manager, Citrix, said, "Wrike was founded on the belief that there is a better way to work. As work evolves and becomes more complex, we are constantly thinking one step ahead so we can progress our platform along with it. For the last year, we've been creating unique capabilities that enable people and teams to work how it best suits them, while making sure organizations have the cohesiveness and alignment they need to succeed. It's a fine balance, but one that modern working environments demand."
Wrike feels ready to share what it has done. However, it has not yet set the general availability date for the new components. It merely stated that the new capabilities would be available next year.
Work Models
One of the key things Wrike is introducing is Work Models. Work Models takes Wrike beyond the restrictions of tasks, projects, spreadsheets and folders. Models are a wider concept that allow organisations to map their activities with Wrike. Those activities might be digital campaigns, product briefs, user stories, epics, and service requests.
Models also enable the concept of workflows. They will support activities and entities such as "sprints," "campaigns," "customers," Models might contain projects or tasks. They may even contain other models so that Sprints can be contained with an Epic.
The concept will enable Wrike to deliver the flexibility of the modern hybrid organisation that often uses a mix of agile and traditional project methodologies and processes that do not fit well within a pure task management system. Details of how these will work are not yet available.
One example highlighted by Wrike as a model is goal management. Managing goals is about understanding the metrics that measure different goals and mapping them against a strategic objective. Projects, tasks and their outcomes may be tied to multiple goals. The model can combine metrics from both Wrike and external sources that contribute to the overall goal. The model maps the processes, workflows, and metrics that require measuring.
Workflow Engine
Wrike also unveiled its latest no-code/low-code capability, the Workflow Engine. This enables employees to build custom workflows using a drag and drop interface. Without the need for a developer, employees can build workflows that map against complex, multiple path processes such as supplier management or employee onboarding. Once created, the Wrike platform enables workflows to scale in usage, increasing the efficiency of employees as manual tasks are completed automatically.
New features
Wrike for Marketers Performance was launched in May 2020. It has now added Wrike for Service Teams. Like other Wrike solutions, this provides prebuilt automations for service teams to carry out their standard duties. It will support, amongst other things, ad hoc employee requests, tactical projects, and mission-critical strategic initiatives.
According to the press release, it is targeted at services teams such as Marketing and HR. Though the Marketing teams might be better served by using Wrike for marketing. Again details are sparse. This could be an interesting development and may see teams such as finance adopt Wrike more often, especially if they build suitable workflows and models.
The release will also introduce a new integration with Citrix Sharefile. This will enable Wrike to combine the power of its platform with Sharefile and create content based workflows such as RFP's and M&A activity in a secure location with the power of the work management platform on top. For Sharefile users, it will enable them to take the workflow capability to another level using Wrike.
Wrike is also introducing Space Level Delegation and User Types. This takes user access permissions to another level of security and flexibility. Teams can create "spaces" with relevant permissions to the people working within a project or model. They can easily grant access to external and internal people without requiring administrators or IT. Meanwhile, company-wide regulation is overseen by IT teams and Wrike administrators to ensure no compliance breaches.
The new operating model for business
With these announcements, Wrike extends its work management platform towards becoming the glue that will hold a whole organisation together. Alexey Korotich, VP of Wrike Product, Citrix, commented, "With these new updates, we're simplifying the conceptual model of our platform and making it even more effortless for organizations to deploy.
"As companies look to the next phase in their Digital Transformation journey, they must seek out strategic, long-term partners that will improve their employee experience and drive their business forward. They'll find that in Wrike. Whether you're a startup launching into hypergrowth mode or an enterprise organization with thousands of complex workflows to manage, Wrike possesses the unique ability to orchestrate your work with ease."
Customers already benefit from leveraging Wrike across their organisations. Jeff Hartlieb, Director, Project Management at Nickelodeon Experience Design, delivered a statement in the press release. However, it isn't clear if they had early access to the new features or, more broadly, reflects on Wrike.
He said, "As a member of the Nickelodeon Experience Design team overseeing all off-air projects for Nickelodeon's theme parks, museums, and hotels worldwide, the level of complexity we deal with in our daily work can be overwhelming, from managing early concepts of attraction designs to the opening day guest experience. That increased exponentially with the pandemic.
"While the status of our on-site attractions have been constantly in flux, the expectation to deliver is still there, and we must do so without the added benefit of being in-person. Wrike has enabled us to coordinate extremely involved and elaborate real-world projects almost entirely in the digital realm. Our team has been able to maintain, if not exceed, the same level of productivity, efficiency, and output from pre-pandemic days – keeping the excitement of our attractions alive for guests of all ages."
Enterprise Times; What does this mean
This is an interesting update from Wrike. It has delivered capabilities that benefit Citrix. The question is whether the benefit is more for the Wrike business rather than Citrix. Sharefile is perhaps a better add-on for Wrike than vice versa.
The introduction of Work Models is more complex. Their potential is huge, which is why the lack of detail around the announcement frustrates. It isn't clear whether Wrike intends customers to explore the parameters or build in capabilities, such as Webex, into Work Models somehow. Perhaps creating a model around a web conference call, or even a series of web conference calls that have a goal. It intrigues. As more information is unveiled, it will be interesting to see how Wrike meshes into other Citrix applications.