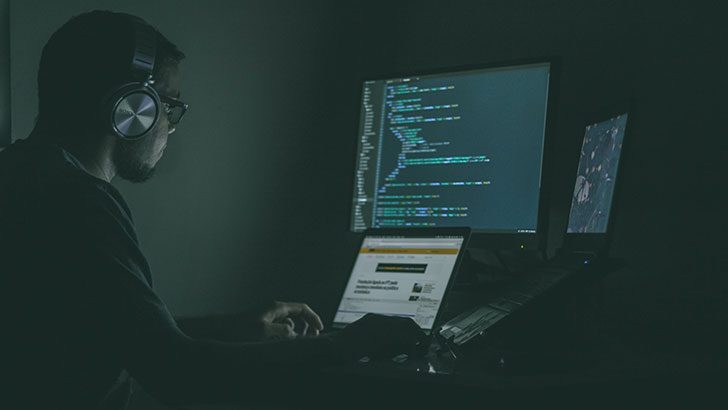 As technology expands and becomes an integral part of our corporate world, we must place emphasis on enterprise cybersecurity strategies. Protecting your company's on-premise and cloud-based infrastructure, as well as screening third-party providers and safeguarding the growing number of endpoints and remote devices linked to your network via the Internet of Things, are all part of an enterprise cybersecurity strategy. Organizations need simple cybersecurity solutions to improve their security posture and respond rapidly to threats.
1. IoT Security
IoT cybersecurity refers to the processes, technologies, and measures necessary to protect IoT devices and networks from being hacked. There are a variety of IoT devices on the market, and new products are available each day. IoT devices span from innovative consumer electronics like mobile phones and home appliances to industrial machines and all kinds of automation systems.
IoT security aims to protect from attacks targeting valuable data exchanged between IoT devices and servers or attacks that directly target the device's software and hardware.
Implementing IoT Security Through the Whole SDLC
Cybersecurity should start early and be a top priority throughout all phases of development. It's essential to adopt a general strategy that takes into consideration the vulnerabilities each phase hides. Developers have to build IoT applications considering that devices have no security embedded. Acting early mitigates potential risks and allows you to solve them when the stakes are low.
Using Public Key Infrastructure
Public Key Infrastructure (PKI) prevents APIs from communicating with unknown devices or apps. It ensures that only trusted and authenticated devices can connect through the API to an IoT network. PKI uses a two-key asymmetric cryptosystem and can authenticate the encryption and decryption of private messages and interactions.
2. Endpoint Security
Individual endpoints allow users to connect to the enterprise network and the Internet. It makes them indispensable for day-to-day enterprise and workforce operations. But on the flip side, endpoints also open the door to malicious actors and campaigns. They may leverage the security weaknesses in such devices to gain access to the organization's network, perpetrate cyber-attacks (e.g., malware attacks), and steal sensitive data.
All in all, endpoints expand the attack surface. They leave organizations vulnerable to all kinds of attacks from many types of threat actors. It includes malicious or careless insiders, malicious outside cybercriminals, hacktivists, rogue nations, and others. To protect their endpoints from such threats, organizations need endpoint security.
In addition to protecting endpoints like laptops, desktops, servers, and mobile devices, many endpoint security solutions also protect applications, IoT devices, email gateways, and organizations' cloud perimeters. Some solutions include features such as:
Next-generation antivirus
Anti-malware
Integrated firewall
Insider threat protection
Network Access Control
URL filtering
Forensic analysis
Zero-day threat detection with Machine Learning-based classification
Disk encryption
3. Remote Security
Experts warn that remote work cyber attacks are likely to become more prevalent as the percentage of employees working remotely increases. Businesses cannot underestimate the hidden impact the pandemic has had on cybersecurity risks and its vulnerability. When employees work remotely, it is not possible to use VoIP phones and office printers. It means that they might resort to using personal devices, such as home printers or smartphones, for their work. Users don't encrypt their devices.
Some businesses provide their employees with work computers to remotely access the files and information. However, others allow remote employees to work on personal computers. Remote working policies have been made to improve workplace culture. It makes business operations more flexible. Nevertheless, if work is conducted on personal cell phones, such as logins or phone calls to business accounts, this may cause data breaches. These policies might leave company data at risk.
Is remote access putting your company at risk?
Remote access might be putting your company at risk. Working from home leads to many negative consequences, such as data breaches and identity fraud. Here are a few tips that will help you to handle a cybersecurity threat efficiently.
Train employees on how to detect phishing emails and avoid them. It will vastly reduce the risk of phishing emails and other cyber threats. Implementing a cyber-security awareness training program will help mitigate risks when a new employee walks in the door.
Password policies help create a culture of personal responsibility in an organization. Restriction on using repeat passwords or personal details for account logins should be included in password policy clauses.
Cybersecurity experts say that passphrases containing stringing together some random words or numbers are the best password. The longer the password (12 characters or more), the more difficult it is to crack. Also, have a multi-factor authentication system to access the office information remotely.
Sensitive data has to be encrypted when it is being sent using personal devices. Organizations can ask their remote employees to use email encryption platforms to secure email data, contact lists, and attachments. The right cyber security system can encrypt all the information over a cloud-based platform.
It is also possible to encrypt data using a secure file-sharing platform. Businesses can also consider having a business VPN to encrypt the data and securely connect to an internal network while working online.
---
At Iron Range Cyber we bring simplicity, clarity, and transparency to building cost-effective cybersecurity programs for small to mid-sized businesses. We offer adaptive cybersecurity that adjusts to your budget along with industry-leading specialists in protecting public and private institutions with a unique technology stack, customized for your needs.