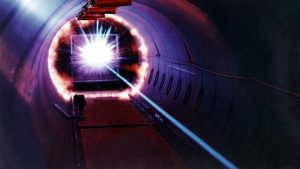 NetSuite has unveiled the success that several customers have enjoyed since implementing Netsuite in their global operations. One of those is the Israeli founded company Alma Lasers. Founded in 1999, it has grown substantially over the last 20 years.
In 2013, Fosun Pharma acquired the company. It continued the expansion under Sisram Medical, its immediate parent company, which became the first Israeli firm to list on the Hong Kong Exchange Main Board in 2017. The company now has operations in more than 90 countries. Alma is a global innovator of Laser, Light-based, Radiofrequency, Plasma and Ultrasound solutions for the aesthetic and surgical markets. It designs, manufacturers and distributes its products across the globe.
The challenge
As it grew, it faced the challenge of multi-country, multiple product lines in an ERP solution that could not cope with the growth. It realised the need for a cloud solution to deliver complete data visibility across the entire operation. Headquartered in Israel, it had subsidiaries across the world in countries such as the USA, Germany, Australia, Hong Kong, South Korea, and India.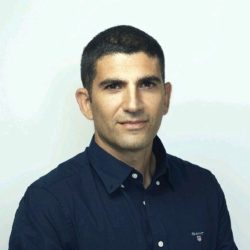 Each operation used its own solution with its own processes. Only a cloud solution would enable the company to unify both data and processes easily. The siloed computer systems also hindered complete supply chain visibility and inhibited procurements teams during negotiations. The lack of a uniform approach and visibility meant that production difficulties arose and subsequently led to a lower customer experience than it wanted.
Tomer Levi, Head of Global IT at Alma, envisioned implementing a single, global, cloud-based solution. One that would support the company growth and deliver the visibility it required. He chose NetSuite. Importantly he also found partners to work with Alma on the implementation.
Enterprise Times asked Levi about the choice. In Israel, Alma selected BE Suite Consulting in Israel and Softype in India. He added, "We also worked directly with the NetSuite team on our Material Requirements Planning (MRP) implementation."
The project
NetSuite was chosen because it could support the company's requirements across its manufacturing, supply chain, finance and CRM functions. Another important factor was the MRP capabilities of NetSuite. The project would replace every legacy system worldwide with a single instance of NetSuite.
Alma chose and implemented NetSuite modules including CRM, Material Requirements Planning (MRP), Financials, Advanced Financials, Advanced Inventory, Demand Planning, and Quality Management. Enterprise Times asked Levi what the biggest challenge during the project was.
He replied, "Our biggest challenge, and also our biggest opportunity, was the successful implementation of MRP. As an organisation, we have very specific requirements and worked in collaboration with the NetSuite team to get the system optimised for us."
The NetSuite implement was successful. Levi commented, "To achieve our business goals, I knew that we needed streamlined, cloud-based and digital processes that would make it possible for us to focus on business opportunities and business advantage. NetSuite helps us achieve that – we no longer have to worry about our IT foundations. NetSuite is at the core of our digital and cloud transformation journey."
The project also included several integrations to other applications and vendor solutions. These included UPS for shipping, Qualtrics for the voice of the customer, Hibob for HR and in the USA, Salesforce. This ability to integrate is important, and many organisations are looking for a hybrid software architecture. NetSuite proved that it could integrate across a variety of solutions.
The outcome
Alma went live on NetSuite on January 1st 2020. It now has visibility of all stock worldwide and can better plan against demand, ensuring that its supply chain and production is not disrupted.
Each subsidiary can work in its local currency, with real-time exchange rates provided through banking integrations. This enables the organisation as a whole to better understand its currency exposure and mitigate the risks. NetSuite also ensures that all the local tax requirements are met which, in a global organisation with multiple subsidiaries operating across 90 countries, is substantial.
The finance team now has global visibility and can close and consolidate the company more efficiently. NetSuite has given the company better visibility of financial and operational performance and helped to introduce uniform processes and controls across the organisation.
The MRP solution is a game-changer for the high tech manufacturer. Levi noted, "We are now able to run very complex material planning scenarios on huge data volumes and full planning cycles in a much shorter time than before. Today, we are looking at real-time data to make real-time decisions, thanks to the insights in NetSuite."
The future
Looking forward,  Levi plans to integrate more software applications. These include a Warehouse Management System (WMS) and connecting customer satisfaction surveys into NetSuite to give a 360-degree view of cases and sales leads.
Levi understands that delivering too much in the first phase can lead to even greater challenges and potential delays. In holding back the WMS, which will help increase the organisation's efficiency, it assured the project was completed on time. The longer-term plan of continuous improvement is well thought out and with a strong foundation with NetSuite.
Enterprise Times
Levi himself is presenting at SuiteWorld this week in Las Vegas. His story is one of several that customers will deliver during the convention. Alma is a substantial organisation and one that might previously have considered SAP as the obvious choice for its ERP.
That it selected NetSuite indicates that fast-growing, larger companies are choosing the born in the cloud solution to meet their complex requirements, whether operational or international. Alma has not only selected and successfully implemented NetSuite, but it is also enhancing its solution led by a progressive IT leader in Levi.