The turbulence of the last 18 months has forced finance leaders to become agile, make fast decisions, and reassess processes to keep pace and remain afloat. As businesses aim to flourish in the post-pandemic era, it's time for CFOs to consolidate their position as strategic leaders. This requires CFOs not just to stabilise their organisation but lead it through recovery and spark financial growth. The secret to consolidating this role successfully is through capitalising on digital infrastructure to boost financial performance.
The demand for digital and data
PwC's March 2021 CFO US Pulse Survey indicates that the CFO's top priority for the finance function in 2021 is establishing finance as a business partner across the enterprise. To reach this goal, the CFO must create a more agile and efficient finance function. One that can deliver value across the organisation to all stakeholders. Technology sits at the core of strategic capabilities in finance. Using technologies like cloud, automation, and artificial intelligence, finance teams can conduct more efficient planning, reporting, and financial closes.
In addition to embracing the right technologies, the finance function must position itself as the trusted source for real-time data.  Today, stakeholders demand fast and accurate insights to plan, report, and take action in response to rapidly changing challenges. The ability to share and digest data through digital, cloud-based infrastructure enables the finance function to focus on strategy and analysis, rather than data collection and distribution.
For example, if a business runs all its applications off a unified data source, all teams can operate from one single point of truth. The finance team can use dashboards in tight collaboration with departments such as Sales and Marketing. Why? To help realign resources around the business' strategic growth initiatives and fund their efforts to deliver on those objectives. The finance team can redefine itself as a true partner to the business through deeper access to data and a greater mutual understanding of an organisation's strategic goals.
The power of partnerships
As well as implementing the right technology, the CFO should be focused on building stronger relationships with the rest of the C-Suite. Chris Dimuzio, PwC's Finance Transformation Leader, noted that: "one of the most important relationships I've seen develop out of the COVID-19 crisis is that between the CFO and the COO."
Take supply chains as an example. For the C-Suite, supply chains must be resilient. For many businesses, supply chain constraints are intrinsically linked to revenue stability. To this end, the collaboration between the CFO and COO has been critical throughout the pandemic and will remain important. CFOs that use cloud-based technologies and data to work with the COO, can highlight supply chain vulnerabilities before these affect the bottom line. In turn, the finance team is not just responding to a supply chain issue but sharing insights into the potential risks for a COO. In doing so, it can become a strategic business partner.
But the CFOs relationship with the C-suite must extend past the COO. Strong relationships between finance leaders and CIO, CHRO and CTO, are essential if companies are to accelerate their digital investments and generate strong results. For example, a close partnership between the CFO and CHRO enables finance to better understand and plan for a business' workforce, locations, and employee experiences. Furthermore, partnering with the CIO enables the CFO to align on technology initiatives to meet the workforce and customers' changing needs. By building strong relationships amongst the C-suite, finance leaders can better utilise their digital capabilities to plan and adapt to market conditions or changing business needs. This continuous and collaborative planning process enables the CFO to operate as a strategic business partner in a post-pandemic era.
Unlocking full growth potential
Once finance leaders are committed to embracing digital capabilities and using them to build strong relationships with stakeholders, the potential for financial growth is sky-high. In fact, PwC's March 2021 CFO US Pulse Survey revealed that CFOs see significant growth opportunities in key areas around the digital economy.  Nearly half (46%) predict high growth, and over a third (36%) expect moderate growth. Technologies like Cloud, predictive analytics, and automation make finance processes more efficient and help place the finance function as a strategic head that provides data-led insights and decision-making across the business.
Workday's customer, Netflix, is a prime example of how an organisation's finance function can innovate and set the standard through embracing digital. The tech giant's back-office systems had usability issues due to clunky workflows and limited visibility across teams. Led by the CFO and investing in transforming the back office into one single, unified system, Netflix was able to introduce an agile mindset across the business that was vital for turning this challenge around.
For instance, every time Netflix creates an original show or movie, the streaming giant has to create a legal entity and set up the banking. With Workday, it just takes minutes to add this information to an existing framework, that all teams involved can access and work from. Implementing the right technology resulted in more efficiency, more agility and increased collaboration among the IT, Finance and HR teams. This highlights the importance of prioritising digital transformation and investing in the right technology structures, so businesses can experience real results, in real-time.
Fuelling a successful future
Finance leaders already hold the secret to a strong future. The past 18 months have taught CFOs how to plan, adapt, and act at speed to ongoing challenges thrown at businesses. It's now time for them to take these learnings forward. Embrace the right technologies, build strong stakeholder relationships, and unlock their digital potential. CFOs that capitalise on technology will, in turn, capitalise on the opportunities to become trusted strategic business partners.
---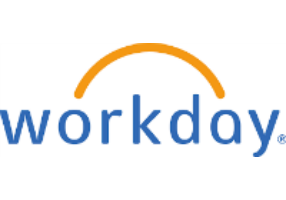 Workday is a leading provider of enterprise cloud applications for finance and human resources, helping customers adapt and thrive in a changing world. Workday applications for financial management, human resources, planning, spend management, and analytics have been adopted by thousands of organisations around the world and across industries—from medium-sized businesses to more than 45 percent of the Fortune 500. For more information about Workday, visit workday.com.