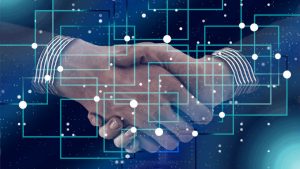 TriggerMesh has announced the launch of its cloud-native open source integration platform. The new platform enables organisations to build event-driven architecture under the Apache Software License 2.0. It is focused on providing a platform that can connect applications and data across multiple clouds and on-premises data centres.
TriggerMesh compares its approach to other "infrastructure as code" solutions such as Ansible, Chef, HashiCorp and Puppet. The Trigger platform is free, open-source and available on Github. The solution enables cloud operators and DevOps practitioners to deploy integrations as code. It substantially reduces the time to value increases the flexibility when compared to more traditional IPaas solutions
Sebastien Goasguen, TriggerMesh Co-Founder and Head of Product commented, "As a former VP of the Apache CloudStack project and the founder of the Kubeless serverless framework for Kubernetes, I deeply believe that the open-source development and distribution model is the best way to deliver enterprise cloud software.
"Our team of developers have deep open-source experience and have built the foundation for a vibrant open source community to emerge around the TriggerMesh platform."
TriggerMesh platform
TriggerMesh offers two services, TriggerMesh Cloud and TriggerMesh Enterprise. TriggerMesh Cloud is a fully managed integration service. It enables anyone to securely create powerful integrations between SaaS applications. TriggerMesh Enterprise is a platform for building and deploying integrations within the cloud and hybrid enterprise environments.
The platform takes an event-driven approach to integration. It understands messages from a wide variety of sources including AWS SQS, Google Storage and Azure Activity Logs. It can connect to serverless functions in the cloud and legacy enterprise service buses. This enables the platform to create workflows between systems in the cloud and on-premises applications.
The launch today includes APIs to support AWS, Google and Azure sources. It ensures that the major clouds are supported from day one. More information on what is supported is available here.
Goasguen reveals some use cases in a blog that is also published today saying, "For example, you can build a data pipeline to fill your data lake, storing all your Git commits or all your Salesforce events in an ElasticSearch cluster. You can grab all your logs from Azure and store them in Splunk after having filtered and annotated them. You can grab metrics from anywhere and store them in Datadog.
"You can run an AWS comprehend analysis on objects stored in Google Storage. You can sync your IBM-MQ and your AWS SQS as you are developing new products in the Cloud, you can stream DB2 changes to the Cloud to build a read-only Cloud replica. You can manage your Kafka connectors whether you use AWS MSK or Confluent Cloud, no need for a Kafka connect cluster anymore and welcome to a GitOps workflow to manage how you produce and consume messages into Kafka.
" Finally you guessed it you can build any event-driven application and define it with our Kubernetes-backed declarative API."
Partnerships and customers
TriggerMesh has already partnered with several leading technology companies. That includes Amazon, Confluent, Google Cloud, Oracle, Rancher, and Red Hat. David Hicks, Vice-president, Worldwide ISV Cloud Business Development, Oracle commented, "The cloud represents a huge opportunity for our partner community. TriggerMesh's commitment to innovation with the Oracle Cloud and quality execution helps our mutual customers receive cloud-enabled integration."
It is already working with other technology companies on solutions. Cisco has also invested in a seed round for the startup. Kaustubh Das, SVP/GM, Cloud and Compute at Cisco commented, "As a leader in hybrid cloud, full-stack observability and cloud-native technologies, Cisco understands that the hybrid, multi-cloud future must be built on a foundation of deep industry collaboration, flexibility and choice. TriggerMesh is a great example.
"We see their integration and automation technology extending the power of Intersight Kubernetes Service, part of Cisco Intersight, which delivers rich cloud-neutral, multi-cluster automation and day-2 operations capabilities for cloud-native applications. We look forward to working with TriggerMesh to help bring customers into the cloud-native era, regardless of where their infrastructure is deployed."
Like other enterprise-ready open-source solutions, TriggerMesh has a commercial offering. It provides support and a graphical user interface to the platform. The features include a visual integration editor, enterprise authentication and authorization with organizational support. It also delivers the capability to develop custom integration components.
This approach enables Triggermesh to deliver increased efficiency to those using its platform. It remains open-source for those that want to configure it themselves but also derives value from those that want a simpler solution. What will be interesting is how many additional ISVs and cloud companies will create the APIs that extend the TriggerMesh platform.
Enterprise Times: What does this mean
TriggerMesh is also offering free training on TriggerMesh Open Source to help developers and cloud operators deploy and extend TriggerMesh. If those technicians start to see the value of the TriggerMesh approach they will want to improve efficiency by using the GUI. It is a smart approach to commercialising open-source.
Mark Hinkle, CEO and Co-Founder of TriggerMesh commented, "We have always known that we would be launching our platform as an open-source project but needed to build a foundation that would allow for additional contributors and users to be successful. We have built a solid core product that can be easily consumed by Kubernetes users and we have expanded our engineering team and added Matt Ray, previously from Chef, to lead our Developer Relations to ensure users of the technology will be successful."