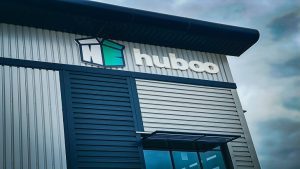 Huboo – the Bristol-based software-driven eCommerce fulfilment platform – has announced the close of its £60million Series B raise. The Series B financing led by Mubadala Capital and will support Huboo's expansion into Europe. The company plans to expand their service offering, continue their software development and further invest in their growing team.
Founded in 2017 by Martin Bysh and Paul Dodd, the company expanded its operations from one warehouse in Bristol to operating four fulfilment centres across the UK. It has recently opened a site in the Netherlands. The company plans to roll out its operations across multiple other European markets over the next 12 months. To date, Huboo has acquired over 1,000 customers – ranging from small direct-to-consumer (D2C) merchants to larger eCommerce brands.
Huboo's order fulfilment service provides merchants with a full-stack solution that includes a merchant platform integrating multiple online sales channels and markets. In addition, a warehouse management software, and a network of warehouses split into highly efficient micro-hubs.
The company's merchant platform uses APIs to integrate with channels and online marketplaces such as Amazon, eBay and Shopify. This allows D2C brands to view and track orders and manage their inventory on a single dashboard in real time. Huboo has also developed a proprietary software to manage warehouse operations and continuously optimise inventory layout.
Providing fulfilment solution
Huboo runs a network of warehouses which are split into modular micro-hubs of just a few hundred square foot each. These hubs enable Huboo's team to pick and pack inventory with high variability in a smarter and more efficient manner.
The company's long-term mission is to become the operating system for eCommerce businesses in Europe. A single platform allowing customers to handle inventory and fulfilment, manage their existing distribution channels. Additionally, roll out new sales channels with a simple click of a button. The platform allows clients to build their own store front and access a range of useful eCommerce related services. This is managed through Huboo's merchant app store.
European expansion
Martin Bysh, co-founder and CEO of Huboo, said: "Scores of new and existing retail businesses see their future in eCommerce. But while anyone can set up an online store-front and start selling within hours, the infrastructure powering eCommerce is alarmingly outdated, inefficient, inflexible and expensive.
"This is the problem we've set out to address with our hub model. It brings flexibility and affordability to the incredibly complex fulfilment piece. So that online retailers of all sizes – from part-timers to fast-growth D2C leaders – can benefit.
The raise comes after incredible growth. Huboo has gone from one warehouse in Bristol, to operating four fulfilment centres across the UK. European expansion with sites recently opened in the Netherlands and Spain, and revenue grew 10x in the past 24 months.
Enterprise Times: What this means for business?
The UK eCommerce sales grew by 36% in 2020, the fastest growth seen since 2007 (IMRG). The US saw 10 years' worth of growth in eCommerce penetration in the first three months of 2020. The pandemic has accelerated eCommerce sales at a speed that no analysts forecasted. Small and medium-sized businesses (SMBs) have sought affordable solutions. Platforms that support their fulfilment process and enable them to ship goods in a fast and cost-effective manner. Furthermore, it has become a much bigger part of the revenue mix for many organisations.
Hence why so many technology companies are attracted to developing new platforms and tools that support eCommerce. Huboo is just one of the latest of many organisations raising funds to expand solutions and services in the sector. The company will come into competition with the likes of BigCommerce, WooCommerce and Shopify. While these organisations will have deeper pockets, Huboo is initially concentrating on European expansion. This strategy is sensible concentrating resources developing services in Europe, which analysts believe has more room for eCommerce growth.