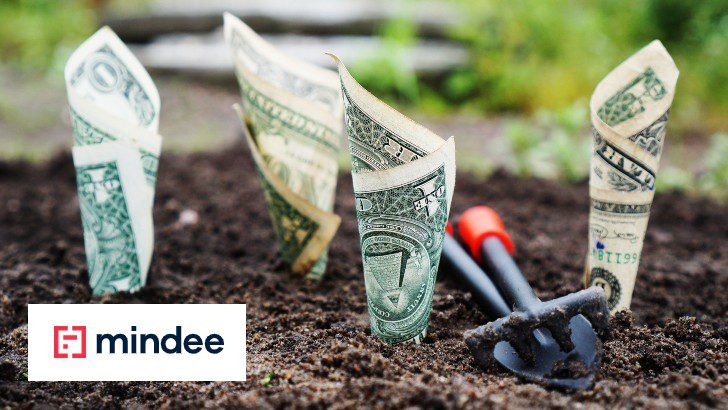 Mindee has raised US$14 million in a Series A funding round led by GGV Capital. Mindee has built an API platform that allows developers to input documents, currently photos and pdf, into their applications. APIs already exist to extract the information for receipts, invoices and passports. It enables an organisation to build applications to ingest data from any document automatically, eliminating manual entry.
The solution has pre-built APIs for expense management, invoice management, KYC/AML, shipping containers, car insurance, loan applications and license plate recognition. The Receipts API extracts data from a receipt image, analyses it, and provides the following information for the developer.
Total amount
Receipt date
Receipt time
Merchant name
Taxes details
Locale & currency
Expense category
The platform also enables developers to rapidly build their own APIs, helping them quickly parse documents and ingest data into their applications. With this announcement, Mindee also emerged from stealth, and the platform is now available.
MIndee is free to developers and offers two pricing models, volume-based for pay as you go or enterprise-based. However, the website does not reveal any detailed pricing, just the models.
Jonathan Grandperrin, CEO, Mindee, commented, "Document processing is the bottleneck for most modern workflows. Instantly parsing documents with better than human accuracy is the challenge for the decade to come on our way to digital transformation. Mindee combines state-of-the-art deep learning research with a unique developer-centric approach to help software products tackle this challenge."
Series A funding
While led by GGV Capital, existing investors Serena Capital and Bpifrance also participated through its Digital Venture fund. Mindee has previously raised $2.3 million in two seed funding rounds. Alven and two angel investors also joined GGV Capital: Nicolas Dessaigne, co-founder and former CEO of Algolia, and Alexis Lê-Quôc, co-founder and CTO of Datadog.
Tiffany Luck, investor with GGV Capital, will join the Mindee board as part of the financing round. She is also on the boards of Yac and Stream. She commented, "Documents are the fundamental currency of business, and as the world continues to move from paper to digital, documents need to keep up. We're very excited to work with Jonathan and the entire Mindee team as they bring document processing into the modern era with their powerful API."
Mindee will use the funding to expand in the US and Europe. It currently has offices in San Francisco and Paris with around 25 employees (according to LinkedIn). It will also further invest in machine learning, and platform features for its solution.
Active in stealth
While it may just be emerging from stealth, this has not stopped MIndee from forming relationships and developing a customer base. The Mindee platform will help ISVs accelerate their OCR capabilities, delivering features quickly to customers using a platform rather than in-house development. For example, Freedz.io by Neovacom leverages Mindee for invoice parsing.
Dominique Fenain, President of Neovacom commented, "We are very pleased with this collaboration with Mindee. This is due to the excellent relationship with Mindee's teams, but above all to the fact that their technology is an additional functional asset that they bring to our Freedz platform. The addition of this AI to our invoice submission portal improves the user experience for suppliers."
Mindee has also partnered with Algolia with a solution that will help make a wide variety of documents searchable quickly. The blog that announced this shows how simple development is without using code to train the platform to read new document types.
Existing investor Serena is impressed with these existing use cases. Bertrand Diard, Partner at Serena, commented, "While digital transformation is stepping up at break-neck speed, we consider Mindee as the most advanced solution on the market for data extraction and document processing. Mindee's powerful machine learning API will undoubtedly become a critical component of every business and every architecture.
"Ever since their seed round, we've been impressed by the team's execution and vision, as well as the progress they've made. We are proud and excited to support Mindee through major milestones."
Enterprise Times: What does this mean
Has Mindee found a useful niche in the market? Larger software vendors have already built OCR engines or have partnered/acquired. For example,  Epicor purchased DocStar in 2017. Mindee will appeal to enterprise development teams with specific requirements. Also, ISV's without the resources to develop their OCR tools.
With an API first platform, Mindee also makes it easy to use. Now it has the funding will Mindee find customers quickly, or will it struggle against rivals with larger platforms like Symtrax.