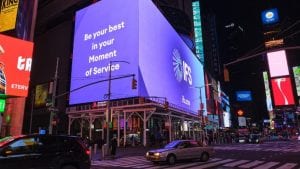 Two companies in the United States have already elected to upgrade their IFS Applications ERP deployments to IFS Cloud. The two companies are GED Integrated Solutions Inc (GED) and Monarch Landscape Companies (Monarch), saw the business benefits of migrating to the new solution.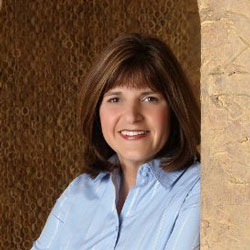 Cindy Jaudon, Regional President of Americas, summarised why they upgraded to IFS Cloud, "Our customers can see that IFS Cloud will reshape their service experience – by helping bring a better moment of service to the consumers they serve.
"Built on 100% open APIs, IFS Cloud will provide GED with the configurability they require and empower Monarch to make business decisions even more efficiently. These are just two examples of how IFS Cloud delivers the full spectrum of IFS capabilities in a single product with solutions tailored to specific industries and businesses."
Monarch Landscape Companies
Monarch has only used IFS Applications for a few years. IfS announced it as a significant win from the previous 12 months in the Q2 2018 report. The move to the cloud is in line with its strong emphasis on sustainability. As a multi-state outdoor maintenance services company, it aims to nurture outdoor environments today and for future generations. It delivers water management plans to help conserve water across the US.
IFS Cloud offered it an opportunity to centralise its data into a single data lake where it could further analyse and apply artificial intelligence (AI) and machine learning (ML) solutions to provide further insights. To carry out the upgrade Monarch selected Enterprise Consulting Inc, a platinum-certified IFS Channel Partner. The move to IFS Cloud will improve its carbon footprint for its IT systems. Also, the data lake will also help it further develop its services.
Steve Pomush, Director of IT at Monarch, commented, "We want to drive tomorrow's decision using historical data. IFS Cloud will provide a direct feed into the data lake we're building out. Long term, the data will feed analytics, which can help us understand key market trends from overtime developments to the long-term price of fertilizer. This will influence our timely reporting and ancillary quoting, which will help us make faster and more effective decisions that directly improve our workflows and customer experience."
These are not the only implementations completed this year by Enterprise Consulting Inc for IFS in 2021. In the first quarter of 2021, it completed the upgrade or installation for four companies. These were Holland LP, Laurentide Controls, Nature's Path Foods, and Style Crest.
GED Integrated Solutions
GED is a long term IFS customer, having worked with IFS for more than twenty years. The modular approach of IFS Cloud appealed to the leading North American window and door manufacturer and systems provider. The open API approach would enable the company to better integrate its software process solution.
What isn't clear is whether that integration will see GED work with IFS across the glass and vinyl manufacturing market. Can it combine the specialist GED MES solutions with IFS modules such as finance to provide a complete business solution?
Internally GED will also take advantage of the IFS Field Service applications and improve the efficiency of departments across the organisation. Importantly the IFS Cloud will enable GED to operate its IT systems as a single seamless solution
Brett Erway, IT Manager at GED Integrated Solutions, commented, "It was a lot easier to justify going to IFS Cloud knowing that it's evergreen and therefore no more recurring full upgrades. Using the software's open API functionality will be big for GED and will help us stay current in our service agreements.
"Our employees can customize their own dashboards and workflows to access crucial data on any device, such as the status of their machine or parts order, allowing us to translate these efficiencies into delivering better services to our customers. Getting everyone to use the same data will be a game changer, and we are excited to see how this will develop."
In 2018, Kevin Felix, Vice President of Operations at GED Integrated Solutions, was evangelistic in a case study about IFS. His words still hold today. He said, "The future is all about quickness and access to information. IFS is the backbone that allows us to react quicker both in accessing information as well as responding and developing systems quicker internally."
Enterprise Times: What does this mean
There is momentum for IFS Cloud within the United States. With the assistance of partners like Enterprise Consulting Inc, it could extend its market share in the region. Importantly, as Monarch shows, it has little difficulty motivating customers to migrate to IFS Cloud. Most organisations will look to retain ERP applications for at least a decade and have a five-year write-down period. Monarch saw significant benefits of moving to the new IFS Cloud solution launched in March; others are likely to follow.
IFS is not likely to give a financial update until early in 2022. It will be the first full half-year since the launch of IFS Cloud. It is attracting existing customers, and it will be interesting to see its momentum.