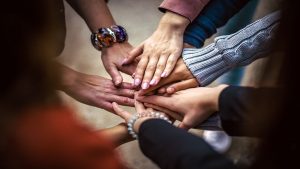 Sanjay Brahmawar, CEO at Software AG provided the keynote address at the company's ConXion online conference. Brahmawar spoke about becoming a truly connected enterprise in today's intensive business environment and competing in a connected world.
According to Brahmawar, the digital transformation of business is becoming a "Do or die proposition for every business. And the clock is ticking." To digitally transform, organisations must navigate all kinds of obstacles, and make critical decisions along the way. However, some enterprises still believe they can undertake such transformation by themselves. Brahmawar disagrees and believes success depends on developing and sustaining a variety of rich and meaningful partnerships. "(At) Software AG believe we have the best technology and experience to make the digital transformation of your business a success. Our approach isn't product-centric or one size fits all, our focus is on your business goals," he says.
What are businesses saying?
Brahmawar says businesses see digital transformation as an existential imperative. They have to get transformed before the competition and the time runs out. A shipbuilding client has evolved beyond just being a shipbuilder to being a maritime solutions provider. The company now has a focus on three areas: sustainability, operational excellence and digitisation. They also want a partner to help them sort out and solve their specific problems, collaboratively. Brahmawar explains the three key pillars all enterprises need to understand to support digital transformation
Connected customer experience.
The first pillar is the connected customer experience, with truly connected means to democratise data in advanced technical capabilities. It also means self-serve analytics, which are accessible to every end-user without an army of data scientists. Brahmawar cited example of Eppendorf, one of the world's most advanced suppliers of instruments and tools for life sciences sector. The company democratised real-time access to lab facilities and equipment, providing digital solutions to improve the performance of devices and labs. The company is now making scientists workflows more efficient and productive. Connecting labs and equipment in multiple locations to support all the data, and their business.
Digital business excellence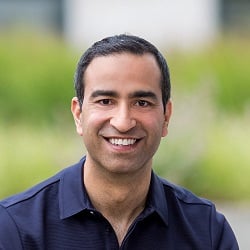 This entails a connected integrated infrastructure. Connecting all business operations, irrespective of the complexity of an enterprise's product portfolio or IT landscape. Integrating any application, data, device in the cloud, on-premise or hybrid, all connected with ease and security. Brahmawar says the future is only possible with a purely digital platform that can scale across the globe. A simplified and user-friendly and digitalised infrastructure that seamlessly integrates with their existing systems across different security domains and countries. All in real-time. "Digital transformation isn't just about technology, it's about changing the ways of working," he noted.
The ecosystem driven economy
Brahmawar explains that truly transformational means bringing data out of silos, into the hands of employees, customers and partners. Brahmawar highlighted Tractor Supply Co, the largest rural lifestyle retailer in the US, with 1900 stores and $10bn sales. Similar to many businesses today, their most valuable asset – data was completely hidden. Over the past 12 months, the company has seen nearly four times the volume of data moving through their enterprise. They removed barriers to enable the use of the data collectively to serve customers. Tractor Supply was able to eliminate silos and automate the exchange of electronic documents. Deepened integration within their ecosystem of suppliers and partners in expediting the flow of goods to distribution centres and stores. This has enabled the company to meet the large increase in demand.
Brahwawar says, "The truly connected enterprise aspires to a higher societal, purpose driven regarding the critical issues for our planet. Clean air and water, eliminating inequality, affordable clean energy, good health and wellbeing, just to name a few. Beyond business and commerce, truly connected enterprises can positively shape humanity and help transform our future for a smarter tomorrow."
Enterprise Times: What this means for Business?
Two and a half years ago, Software AG embarked on its own digital transformation journey – project Helix. The company sought to become a sustainable, profitable growth company by leveraging its 50 year heritage. They have also made a lot of changes in its internal ways of working and culture. The company is now delivering interesting innovation to the market, shifting to subscription and SaaS models. Software AG has won new business and is pressing ahead with a multi-year transformation.
Changing a 50 year old company could not have been easy. Over the last two years, the company has taken on some bold innovation, investment, and teamwork. These changes are now translating into real impact in the market, and for its customers. The company is delivering rich use cases of IoT Cloud hybrid integration, business process mining and self-serve analytics, all key to digital transformation.
Brahmawar says Software AG was founded on the belief that software would change the world. Its truly connected enterprise concept may be doing just that. By connecting people and technology for a smarter tomorrow. However, the real challenge may be the company's strategic reaction the increasing challenge of more agile minded companies embracing MACH principles. These nimbler companies are now setting their sights on enterprise level organisations – Software AG's territory. Perhaps, this may be where Brahmawar's emphasis on partnership will become a useful pass for Software AG. Incorporating these new players into the company's ecosystem will be the sensible direction for the company.