COVID-19 fundamentally changed the UK workforce, and there's no going back. Eighteen months ago, as the world went into lockdown, organisations worldwide mandated or encouraged working from home. Now, the total global percentage of remote employees is expected to double in 2021, according to Enterprise Technology Research. More than three-quarters of employees worldwide (76%) say they want to continue to work from home. Amid all this change and as the UK emerges from lockdown, one thing is certain: decades-old workforce planning processes will be of little help. As such, decision-makers must start thinking about how they can prepare for what's next. They must create a new work environment that meets the needs of today's workforce.
Agility is key here. It will mean a dramatic change in the planning process. It requires an understanding of the needs of the whole business. With questions over the use of office space, employee productivity, COVID-19 restrictions and how businesses recruit and retain talent, now serious concerns, HR and IT leaders need to act quickly, and this begins and ends with planning. Here's how.
The planning disconnect
While traditional planning processes are often familiar and relied upon to establish a plan for the year or quarter, the pandemic shattered any notion that this static environment is still sufficient for workforce planning in a post-pandemic era.
Many organisations find their workforce planning environment to be disconnected and hindered by legacy systems. It includes manual, laborious tasks, stale and often incomplete data, and fragmented communication and decision-making across departments. The result? Sporadic workforce planning, characterised by siloed decision-making, misaligned goals and priorities. Ultimately it leads to bad hires that don't suit the needs of the company's growth and future plans. Relying on traditional planning, therefore, limits HR's ability to adapt to the dynamic realities of the business. And that's a big problem.
Agility and driving integrated planning
The truth is, if you're not operating with agility, you won't be able to steer your business successfully into the post-pandemic era. This is likely why a growing number of HR leaders have adopted an integrated workforce planning approach.
Rather than saddling HR leaders with a siloed and misaligned environment, integrated workforce planning equips them with the ability to plan their workforce in sync with all other business plans, from corporate strategy to financials, operations, departmental budgets, and forecasts. This creates a comprehensive and dynamic workforce plan in sync with the business' strategic goals. And it helps HR teams transition from tactical planning to more strategic workforce planning that puts the right people in the right place at the right time.
Workforce planning for every scenario
As the workplace evolves and businesses try to find a new normal post-COVID-19, planning and particularly ongoing scenario planning can be the difference between growth and stagnation. Scenario planning allows HR leaders to model various what-if scenarios based on an array of potential outcomes. Now more than ever, it is critical that businesses can quickly and easily iterate and develop multiple contingency plans. This is the key competitive advantage for businesses wanting to maximise the potential of their post-pandemic workforce.
But this is not a one size fits all approach. Workforce planning scenarios can range from modelling immediate needs to understanding the long-term implications of hiring, outsourcing, development, remote workers, or a return to the office. Other modern planning scenarios that are crucial include:
Reskilling and upskilling costs
Digital transformation and market conditions are changing the roles of existing workers. Decision-makers will need to model the full implications of reskilling or upskilling to address skill gaps. In companies where employees have been furloughed, and sectors such as retail and hospitality, the ability to understand the workforce's needs and upskilling requirements is critical. It is only possible through integration and scenario planning.
Remote workforce productivity
Measuring how productivity may be impacted by remote work may lead to new metrics and benchmarks. Furthermore, by planning for every scenario and being able to pivot with agility, businesses can mould a post-pandemic culture that stands the test of time.
Employee development
Determining the financial and operational pros and cons of various retention and development efforts will become increasingly vital. This is because the rise of remote work gives employees more options than ever. By balancing resources across departments and planning for spikes in resources and growth, business will be able to retain and attract talent. While also providing new opportunities to drive innovation and move the business forward.
Most HR leaders will model the best, worst, and most likely case scenarios. The beauty of a modern, integrated planning approach is the ability to quickly and easily course-correct and recalibrate to build an efficient and productive workforce. Using data analytics, ML and AI, scenario planning empowers HR to work with the actuals from HCM, CRM, and other enterprise applications, along with external contextual data. It provides insights to make the most informed, strategic decision possible and implement new scenarios rapidly as and when conditions change.
Disruption is not over; it's time to integrate
It would be naïve to think that post COVID-19, business and economic disruption is over. In reality, there will always be scenarios where businesses will need to pivot and have the agility to move quickly. Embracing scenario planning, integrating it across departments and having your all data in one place doesn't have to be a daunting prospect. In fact, you will have the structure and insight to understand the needs and impact of unprecedented events on the whole business – from employee retention to skills shortages and budgets. And, then crucially, make the right decisions that will build your workforce, inspire your customers and deliver the growth that will drive the business forward. With change and disruption now the rule rather than the exception, there is little time to waste. It's time to integrate, plan, plan and plan again.
---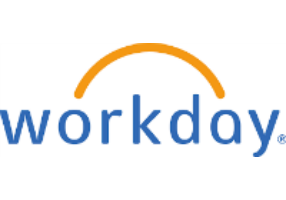 Workday is a leading provider of enterprise cloud applications for finance and human resources, helping customers adapt and thrive in a changing world. Workday applications for financial management, human resources, planning, spend management, and analytics have been adopted by thousands of organisations around the world and across industries—from medium-sized businesses to more than 45 percent of the Fortune 500. For more information about Workday, visit workday.com.