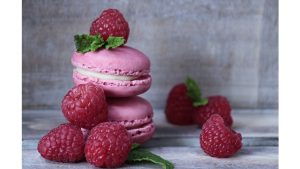 Google has deepened its investment in Workday Applications, Workday has announced. The announcement follows the news last month of a multi-year agreement that saw Workday Applications becoming available on the Google Cloud Platform.
Google already uses Workday HCM and plans to invest in further options within that solution. It also intends to implement more applications, including Workday Adaptive Planning, Workday Extend, Workday Prism Analytics, and Workday Strategic Sourcing.
What has Google implemented?
As of December 31, 2020, Alphabet (Google's holding company had 135,301 employees. It will extend its HCM solution to include talent optimisation, personalised journeys and suggested learning. The expansion comes at a time of change for Google as it navigates a path through hybrid working.
Reuters recently revealed that Google is considering cutting salaries of those working permanently from home, especially if they work some distance from their office in a lower-cost area. The policy appears to apply in the US only currently.
It is not the first company to announce this strategy but to enact it, Google will need data. That is something that the Workday solution can help with. Workday will also help to mitigate any concerns by providing clear career and learning paths for employees. The cloud-based solution will also deliver this equitably across the workforce, whether from home or in the office.
Arvind KC, vice president of corporate engineering for People Operations, Google, commented, "We are excited about our partnership with Workday. They are the backbone of our HCM suite and have been consistently innovating in this space. Talent development is critical to Google's success, and we look forward to strengthening our partnership with Workday to build the best product suite for addressing our people needs."
The odd one out?
Of the applications mentioned above, Workday Sourcing is probably the odd one out in that it is not a natural extension of Workday HCM. Workday Strategic sourcing is a supplier management tool that streamlines the entire source to contract process. The other applications are natural additions to Workday HCM. The question is whether Google will also consider Workday Financial Management in the future? Workday Financial Management is available on GCP.
David Somers, group general manager, Office of the CHRO, Workday, commented, "In today's evolving world of work, organizations like Google are investing in technologies that can adapt and scale with their business at an accelerated pace. Workday uniquely offers customers the ability to plan, execute, analyze, and extend in a single system, which is why customers like Google continue to increase their footprint with Workday as they advance their digital initiatives."
Enterprise Times: What does this mean
The announcement that Google will implement more Workday applications comes as little surprise after the announcement last month. As GCP will be running the solutions anyway, it makes sense for Google to leverage more of the applications, which was probably part of the original deal. The eagerly awaiting announcement is when Workday is available on GCP and which customers are using it.
Workday is not a sponsor at Google Next, which runs from Oct 12 to 14th. However, Nadiq Aqsa Sr, Outbound Product Manager – Workday Expenses is speaking about how Workday has leveraged Google DocAI for several years.