Enterprise Times spoke with Lynne Capozzi, CMO at Acquia. The company has recently acquired Widen. A cloud-native maker of digital asset management (DAM) and product information management (PIM) software provider. The acquisition enables Acquia to provide an enhanced foundation for collaboration, coordination and control of the digital content lifecycle. Lynne discusses the three steps an enterprise needs to take to embrace an digital experience platform.
1. No data silos
Organisations need to ensure their data is not kept in data silos. Marketing professionals are concerned with: How do I get my products to market faster? How do I build the eCommerce solution better? These are kind of issues that businesses think about when they are considering a digital experience platform. The first step is eliminating data silos within the organisation. So that all key stakeholders have visibility and access to the organsation's data.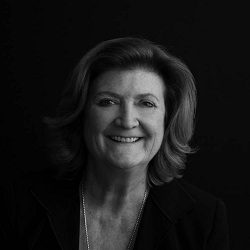 2. Clear handle on customer data
Enterprises need to have a clear handle on its customer data. Businesses have to fully recognise, appreciate and document the requirements for their customer data platform. In addition, to understanding the key advantages that it provides for marketers, they need to ensure the platform is scalable. How the solution can segment its customers base? How do I market to its customers? How will the business know what the best next action to take?  Lynne suggests looking at a customer data platform is really important. It is the essential activity that all marketing professionals need to fully understand.
3. Integrate all data component
It is important enterprises integrate all the key data components that will be needed to support a great customer experience. So that the business can get to that point where the platform supports faster go to market activities. Quick action around making sure that the business can comprehensively and effectively integrate data. The integration of data is vital to get to the right decision points to build a great customer experience.