The digital transformation consultancy Contino has revealed the solution that has helped the company grow from revenues of $15 million to a $120 million company. One that is now owned by Cognizant after it was acquired in 2019. The PSA solution that has helped them through that period of rapid growth is Kimble Applications and it continues to support the company which has more than 330 people spread across 6 global offices.
A troubled start
In 2017 Contino was an ambitious consulting firm that saw a huge opportunity for its digital transformation services. However, the company was using a mix of Excel and Google sheets to manage processes such as timesheets, projects, invoicing and forecasting. This was increasingly untenable.
It selected a PSA solution, but the implementation was an eye-opener. The solution needed extensive configuration and customisation to meet its needs. Contino axed the project after six months. It realised that as a growth company its needs were changing constantly, and the solution could not adapt quickly enough.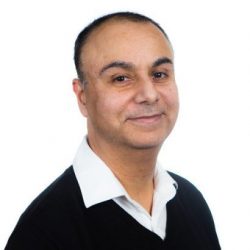 After another review of the market, Contino selected Kimble in June 2017. It was better aligned to its agile methods and the commitment to customer success was also well received. It is not about delivering a solution that the customer wants, it is helping customers to achieve their aims without obstacles. Kimble demonstrated that the solution also addressed two key needs, resource management and forecasting.
Anil Sharma. SVP of Finance, Contino, commented, "Kimble aligns well with Contino's business proposition to its client base. We are an agile and nimble cloud transformation organization. Kimble is wedded to our agile nature which has seen our global business grow from $15 million to over $120 million in four years."
The Kimble project
Once the decision was made, Kimble Professional services helped Contino to deploy the PSA solution. Part of the implementation was the implementation with its then accounting solution, Xero, and Expensify. In only a few months the project was complete, and Kimble went live in September 2017.
With Kimble native to the Salesforce platform, the integration with sales was seamless. Contino already used Salesforce CRM for its sales teams. Opportunities and deals transform into projects and can then flow into the finance solution.
Ben Simmonds, Head of Analytics at Contino commented, "The great thing about Kimble is that it is an end-to-end journey. There is a chain with very few hand-offs, from the sales process to invoicing and revenue recognition. It covers all the bases."
The benefits
Contino called out four benefits
Improved gross project margins: Kimble enables Sharma to quickly identify when a project is affected by reduced margins. It enables him, and others to make quick decisions to steer them back towards profitability. Over a longer period, the team is now able to spot trends across similar projects, adjust processes and optimise margins.
Better forecasts: The finance team can now create better forecasts leveraging information from across sales, operations and finance. Sharma commented, "From a forecasting perspective, Kimble has been a massive improvement for us as a business. We have reliable and robust forecasts all the way from revenue, gross margin to EBITDA level."
Better resource planning: With better forecasts, Contino can also better identify its long term needs for resourcing. This has enabled it to put in place hiring for resource gaps before they occur. This will likely have minimised the use of a contractor bench which in turn would increase profitability. In the shorter term there
Complete business visibility: With data held within the Salesforce platform, analytics of the complete business operation from Sales and Operations is now possible. The single source of truth that Kimble helps provide enables Contino to better understand what is happening.
What does this mean for the business? Orinta Bernataviciute, Resource Operations Lead, Contino commented, "We used to do all our resource management and reporting in a spreadsheet. Now we have actual views of who's on the bench, who's available, utilization reporting, forward views of who might be available and when — that's been really helpful.
"Now, I can't really imagine having to spend basically all my time in spreadsheets. I think we'd need 10 of me just to keep up with all the changes."
Enterprise Times: What does this mean
Contino is just one of several acquisitions by Cognizant that already use Kimble, will it manage to widen that footprint across Cognizant. It is a huge opportunity and a project that might also bring Cognizant on board as a Kimble partner which would be a coup. Kimble has proven that it can support larger organisations at Contino, though it is by no means the largest customer it has.
The full case study has some additional insights, especially around the benefits that Kimble delivered to Contino.