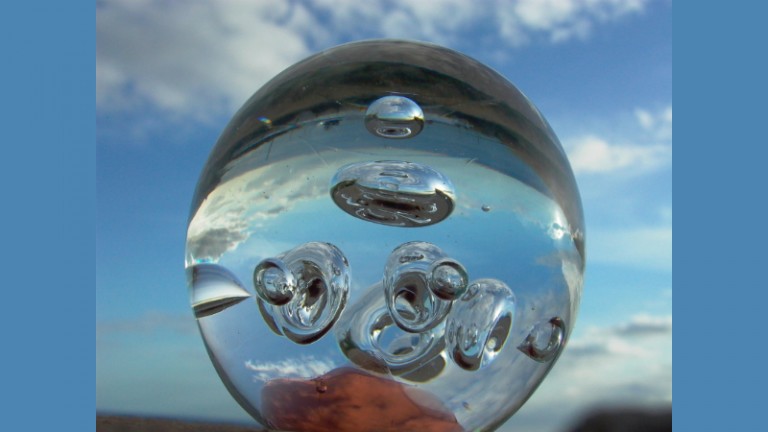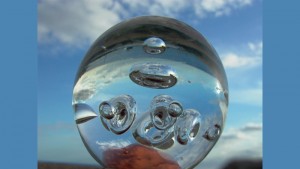 At Planful Perform 2021 Grant Halloran, Planful Chief Executive Officer delivered a motivating keynote that included a mix of business updates, thought leadership and a hint at the product innovations that Planful is unveiling this year.
The theme of the conference this year was "Accelerate". Change has always been a factor for business in recent times. However, as Halloran noted, the recent pandemic has accelerated that change even more. He noted, "The time is now to accelerate change in your business. In response to this changing landscape, companies that invest faster and digitising business will be the winners."
Business Update
Halloran gave a brief business update noting and evidencing the "significant growth trajectory" Planful has had in the first half of the year.
60% bookings growth
Planful now delivers 12 releases a year, rather than four
It has hired 100 new employees
Doubled its international customer base
Its customer referenceability score is 96%
Planful is also preparing for future growth with a partnership with Trintech. This will combine Trintech Adra, a mid-market financial close solution with Planful FP&A. He spoke with Darren Heffernan, CEO of Trintech on stage, who commented, "We automate the financial closed process, we're very complimentary to what you guys do on the FP&A space"
Planful separately announced how it has also achieved a customer satisfaction rating of 92%. It also revealed the changes it has made to improve customer engagement. The newly appointed Chief Customer Officer, Kimberly Simms also commented, "For all we've accomplished in the past year to meet and exceed our customers' needs, we're not finished.
"Our number-one corporate value is putting our customers first—which means we are devoted to meeting and anticipating customer priorities through a rigorous process of continuous innovation. We're excited to share that this effort will continue to expand and develop by initiating more opportunities to engage with our  customers, and by improving every aspect of our products, programs, and services, day in and day out."
How do you accelerate your finance function?
Companies are accelerating. Halloran cited KPMG research that found two-thirds of firms have accelerated their digital change during the pandemic. The benefits of doing so are also clear. McKinsey reported that those who invest more than competitors are twice as likely to increase revenues faster. Halloran believes that finance and accounting should not be left behind. He added, "Finance and Accounting can move to modernise, so you can magnify your impact to the business immediately and sustainably."
To achieve that he stated four ways that finance leaders can accelerate their functions.
1 Be a magnet during the great resignation
Halloran cited research from PwC that found 65% of workers are actively looking for a new job. CFOs need to make their workplaces attractive. Halloran pointed out one way that companies could do that, invest in new technology.
He stated, "Make your organisation one that keeps and motivates the great workers and attracts top talent from elsewhere. You do that by giving them modern tools that allow them to maximise their value to your company. Tools that automate low-value work, low cognition work, so they can focus their effort on high cognition and highly rewarding work. Organisations will either be a loser or a winner in the great resignation, based on the actions you take now."
Modern technology is not enough, however. Recent research has shown, career progression, work-life balance and monetary rewards are just as if not more important.
2 Course correct faster and more often
Organisations have had to adapt quickly to the mercurial changes brought about by the pandemic. Halloran stated, "Business Leaders now want multiple scenarios, budgets and forecasts weekly or daily and sometimes, multiple scenarios a day. Business leaders have become conditioned to this higher frequency during the pandemic and it's not going away."
Halloran then hammered home the benefit that modern tools will bring. "If you don't have the modern tools, the burdens you faced in the past are only going to increase. Finance and Accounting professionals will continue to work late into the night, your employee satisfaction and retention will suffer. Business leaders just won't have the financial insights they need to make better decisions at the speed they now expect. Increase the productivity of your team."
Having the tools is one thing, the right processes and relationships in place are also needed.
3 Increase the productivity of your team.
2021 will probably have the highest M&A activity ever according to market data provider Refinitiv. As organisations scale either organically or inorganically, should finance teams continue to hire to cope with growth? Halloran argues that the right technology, ideally cloud-based so that employees can work at home or in the office is the answer.
4 Drive the decision velocity with data
To do this will require access to comprehensive data. Halloran stated, "It's no longer the mandate of CIOs to make it happen solely because financial data needs to connect to the operational data." He argues that finance and accounting teams need to have access data. The data is a mix of operational and financial data.
It means that finance leaders need to understand and deliver forward-looking insights rather than backwards-looking reports. He challenged the audience to "unleash that data to elevate the financial IQ of everyone in your organisation and drive higher velocity decisions."
He offered three things that finance leaders should do to achieve decision velocity in their business:
Get access to operational and financial data
Data needs to be clean, secure in the cloud
Adopt best of breed solutions, like Planful
Predict improvements
Halloran also announced the launch of Predict Projections. This is the second application in the suite. Earlier this year Planful unveiled Predict Signals. Halloran explained how Signals is helping customers, saying, "Users can now easily identify anomalies in their financial data, those needle in the haystack moments, human errors and budget padding, are now detected automatically and at a granular level."
In addition to Projections, Planful also revealed several updates to its Predict Signals application. These include:
Signals is now embedded into the reporting function of the Planful platform.
Engineering upgrades now support access to data hierarchies for more accurate reports.
Filters enable smart use of data from multiple sources, regardless of data setup or structure.
A more robust context for anomalies, including the ability to calculate signals dynamically, as users drill down into flagged issues.
A new dashboard UI featuring interactive data grids for enhanced investigation. The grid communicates the severity of anomalies; additional filters allow users to drill down into data.
What is Projections?
Halloran's description of what Projections offered was succinct and worth repeating, "Projections enables you to create forecasts that are accurate, smart and insightful. Projections is powered by our own algorithms because we found the myriad of third-party options were not accurate enough and could not cope with the complexities of financial data.
"Financial data is an order of magnitude more complex and operational data. Projections not only helps you make forecasting faster but also better. It can expose a range of forecast scenarios, so the user can quickly assess and finalise forecasting decisions."
Customers are excited, Stephen Smith, Manager of Business and Financial Reporting, CalPortland, a major building materials producer and distributor. "This release has the capabilities and features we've been hoping for. Not only are we looking forward to the time savings we'll achieve with Projections, but being able to access Signals through the reporting function, as well, is a significant step forward that will definitely accelerate our planning activities."
Users can create scenarios based on millions of data points regardless of their level of expertise. It will save thousands of man-hours and could eliminate Excel from the scenario planning process. Projections also include an element of machine learning and will iteratively improve its recommendations based on historic data.
Sanjay Vyas, Chief Technical Officer at Planful commented, "our mission is to give our customers the best specialized AI/ML technology on the market but in a frictionless way–no data scientists; no third party tools; and no moving data between systems.
"Financial data is far more complex than operational data, rendering off-the-shelf AI/ML tools unsuitable. This is why we've used our expertise working with financial data to build our own proprietary data science capabilities natively in our platform. The feedback from early customer adoption is exciting."
Enterprise Times: What does this mean
This was a well thought through keynote that gave the audience a little of everything. However, the thought leadership content was perhaps a little biased towards promoting Planful technology it was brief and to the point. There were several takes outs for the audience, not least that Planful is on a growth curve, is willing to partner and is also delivering some innovative technology in the FP&A sector.
In his concluding statement In the Projections press release Halloran said, "Our customers are the driving force behind why we're pursuing leadership in AI/ML technology that is purpose-built for the Office of the CFO. The Finance professionals of today require modern technology that is easy to use and simply works, so they can increase decision velocity to propel their businesses forward. We will continue innovating based on the feedback we receive from the Planful community"
With more Predict applications promised, expect more from Planful both during and after the conference.