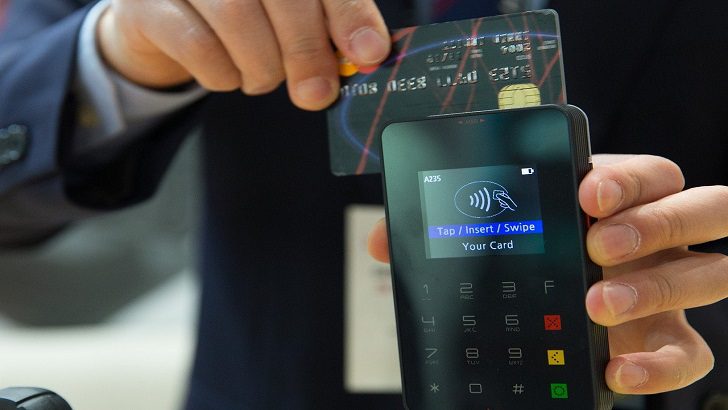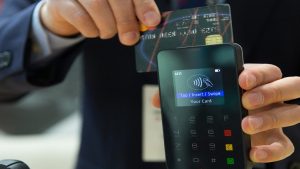 Retail and eCommerce highlights this week include: 1plusX expansion follows funding, with Neil Smith announced as VP Americas to drive adoption of company's predictive marketing intelligence platform. LogicBroker's new product will enable eCommerce retailers + brands to strategically launch and manage their own curated marketplace. Online merchants can stop fraudulent transactions and have more orders approved by integrating ClearSale on their Celerant eCommerce website. Gr4vy integrates Banked and GoCardless payment options at the time of checkout. Partnerships represent innovative open banking and ACH payment methods
1plusX expands into the US, offering cookieless targeting capabilities
1plusX, the marketing technology company, has announced its expansion into the US, with the opening of a New York office. Additionally, the company announced the strategic hire of Neil Smith as VP Americas. With over 20% of 1plusX's revenues already stemming from the US, its official launch into the market will provide the company with a strong foothold from which to continue supporting brands and media companies with cookieless capabilities.
1plusX's next-generation predictive marketing intelligence platform developed to meet the growing need for cookieless data solutions across web, mobile, app, and CTV environments. Already used by several key customers in the US, the 1plusX platform leverages AI-powered predictive technologies. The solution delivers precise audience targeting and enable privacy-compliant data collaboration.
Smith, who joins 1plusX as VP Americas, will be based in the New York office. He is tasked with developing and executing the company's expansion strategy in the region. Most recently serving as Head of Global Marketplace Platform at FreeWheel, he has a decade of experience working closely with major US publishers, brands and agencies. He was a founding member of FreeWheel's marketplace and held several commercial-focused positions during his time at the company. The expansion comes at a time of huge growth for 1plusX, with the company recently closing a $7.8M USD funding round.
Cloud-Based Logicbroker Launches New Curated Marketplace Solution
Logicbroker, the cloud-based drop ship, unified marketplace and fulfilment distribution eCommerce platform has released its curated marketplace solutions for eCommerce retailers and brands. Curated marketplaces are a growing eCommerce solution that allows brands to create their own online marketplace and expanded product assortment. This enables brands to respond quickly to trends and shifts in consumer demand with a curated endless aisle of inventory.
Logicbroker users can enable expanded assortment and grow with suppliers and product verticals powered by Logicbroker's scalable eCommerce cloud platform. Customers can work with an in-house team of merchandising experts to develop a strategy tailored to their target audience. By leveraging a cohesive merchandising strategy, users can make informed decisions around identifying the right supplier and brand partners. Furthermore, they can establish connections, and determining the appropriate assortment to bring in.
To stay competitive in today's digital retail landscape, retailers and brands evaluate the benefits of creating their own direct-to-consumer marketplace. In addition to selling on existing channels. Logicbroker technology supports both solutions and enables users to be up and running quickly. Marketplace integrations offer additional flexibility in the supplier pool through an attractive payment plan and more brand control.
Celerant Technology partners with ClearSale providing fraud protection for its eCommerce platform
Celerant Technology, a provider of innovative retail solutions has formed a partnership and integration with ClearSale. Available for Celerant's eCommerce platform, ClearSale offers the most complete online fraud protection solution in the industry. The application is easy to install and supports merchants to automatically detect suspicious transactions. As a result, they can make quick decisions to prevent fraudulent chargebacks and approve more online sales.
Through Celerant's integration with ClearSale, any order placed on Celerant eCommerce is automatically captured by the ClearSale application. ClearSale's technology looks for common fraud, analysing the customer's order, device information, behavioural and historical data, data from external sources. The platform leverages machine learning to quickly adapt to the retailer's unique fraud risk profile. The application's algorithm computes a fraud score for each order, and immediately approves orders that fall under a pre-determined threshold. Compared to other solutions that auto-decline suspicious orders. ClearSale sends all orders flagged for suspected fraud to their expert in-house team of fraud analysts for further review. This is to prevent the retailer from losing a potentially 'good' sale.
Celerant offers two eCommerce platforms that integrate with ClearSale:
Cumulus eCommerce a cost-effective, SaaS solution for smaller retailers.
Stratus eCommerce, a comprehensive solution with advanced functionality.
Both solutions integrate with Celerant's POS, Curbside Pickup App, email automation tool, mobile app for online shopping, and third-party marketplaces. This enables retailers to expand their business and manage all channels as one.
Gr4vy partners with Banked and GoCardless to deliver merchants' customers new ways to pay
Gr4vy, the cloud-native payments company has announced two new partnerships. They are  designed to transform and give optionality to how consumers pay with a bank account and empowers merchants in the process.
The new partnerships, now integrated into Gr4vy's cloud-native payment orchestration platform (POP). They are with Banked, the real-time payments network for consumers, businesses and banks, and GoCardless, a fintech for account-to-account payments. The payments industry is moving toward open banking and real-time payment options. Merchants who utilise Gr4vy's POP can now offer customers the option to pay directly from a bank account with ease.
As part of the agreements between Gr4vy, GoCardless and Banked, merchants' customers can now take advantage of open banking technology. In addition to this, direct debit payments will deliver more choices at checkout. Interchange fees have increased worldwide, leaving merchants to pay higher prices to accept credit cards. The ability to offer direct bank payment options provides an alternative to paying with a credit card. It also benefits merchants and customers. The addition of GoCardless and Banked payment options into Gr4vy's POP constitutes significant ways to pay without credit cards. The company says it makes eCommerce more inclusive to millions of people globally.
The partnership between Gr4vy and GoCardless allows merchants' customers to take advantage of worldwide payments directly from a bank account. Whether they chose to use open banking for one-off payments or methods. These include ACH Debit in the US, Direct Debit in the UK, and SEPA for Europe for recurring transactions. The addition of GoCardless, which processes over $20 billion in payments annually, gives merchants easy access to a trusted provider when it comes to account-to-account payments.
Gr4vy's cloud-native orchestration platform (POP) acts as a conduit between merchants' eCommerce sites and payment providers. It makes merchants' payments stacks more nimble. Gr4vy offers instances, which gives merchants individualised infrastructure in the Cloud. Delivering the highest level of flexibility to manage payments and scale. Through Gr4vy's POP, merchants can deploy across the globe to ensure customers have the payment solutions and options they need regardless of location. Gr4vy's customers can now add both Banked and GoCardless options in a matter of clicks. From the company's no-code admin layer and deploy in minutes, not weeks.
Branding Brand joins the MACH Alliance
Branding Brand has joined the MACH Alliance, a group of independent software companies dedicated to advocating open, best-of-breed technology ecosystems. The Branding Brand composable commerce platform disrupts the quality and speed of digital experience creation. By instantly connecting headless technologies, including companies in the MACH Alliance. The MACH Alliance is rooted in the common belief that the interoperability and open architecture of modern software will propel current and future digital experiences.
"With over 10 years of enterprise retail experience, working with brands such as Burberry, CVS, and Levis. Branding Brand is a exciting addition to our team," says Kelly Goetsch, president of the MACH Alliance. "Their platform empowers our members to easily demonstrate their value by putting a head on their headless technologies."
"The MACH Alliance represents the future of digital technology —headless and collaborative," says Chris Mason, CEO of Branding Brand. "These values are the heart of our product, which allows you to quickly connect headless commerce experiences. We are excited to join the MACH Alliance, and proud to be among such an impressive group of peers."