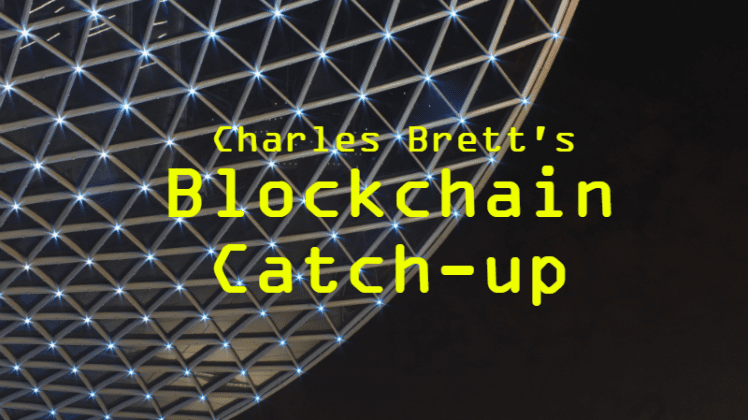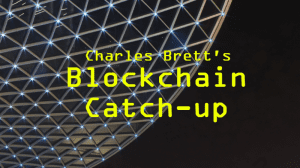 This is Charles Brett's start-of-the-week Enterprise Times 'blockchain catch-up' Week 36. Necessarily it is idiosyncratic and selective.
It is not intended to be comprehensive but does seek to highlight 'Quick Takes' on specific developments as well interesting pieces to read, a listing of some (not all) announcements/press releases and pointers to upcoming events.
Quick Take(s) – Charles Brett's Blockchain Catch-up Week 36
On 7th September Bitcoin became legal tender in El Salvador
Buyers now have the freedom of choice – to pay with dollars or Bitcoins. Sellers, at least in theory, do not have to worry about a purchaser's 'currency' decision – a seller also has the freedom to receive payment in their currency of choice. Again, in theory, El Salvador's adoption of Bitcoin should bring 'empowerment and inclusion' to an already much-afflicted country. Yet, it not all was smooth running.
Quick Take: how momentous El Salvador's decision will be, will become clearer in the coming months. There are those who see the adoption of Bitcoin as an early indicator (see Edward Snowden, below). There are others in the traditional central banking community who seem to hope it will fail. For Enterprise Times, the latter seems more likely, but it may be that Enterprise Times is itself too staid.
Mastercard acquires CipherTrace to enhance crypto capabilities
Mastercard is extending its capabilities in the field of digital assets. It has agreed to acquire CipherTrace, a 'cryptocurrency intelligence company' – with insights into more than 900 cryptocurrencies. According to Mastercard, an integrated offering will build on CipherTrace's digital assets and Mastercard's cyber security solutions to provide businesses with greater transparency to help:
identify and understand risks
manage their digital asset regulatory and compliance obligations.
Quick Take: digital assets, including cryptocurrencies and non-fungible tokens (NFTs), are becoming (albeit gradually) more and more entangled in day-to-day financial activities — from the way people pay and get paid, to how they invest. In such an environment, trust and security are critical. Without these, broad-based adoption will likely not happen. In this context, it is vital to growth and acceptance that any crypto-economy possesses (and is seen to possess) the same trust and peace of mind that consumers currently 'enjoy' with traditional payment methods.
Mastercard's acquisition would seem to make sense, though it also raises questions about the future of similar crypto-intelligence companies like Chainalysis and Elliptic. Might these find themselves bought up soon?
7 pieces to read – Charles Brett's Blockchain Catch-up Week 36
Selected announcements/press releases/opinions – Charles Brett's Blockchain Catch-up Week 36
Selected upcoming events