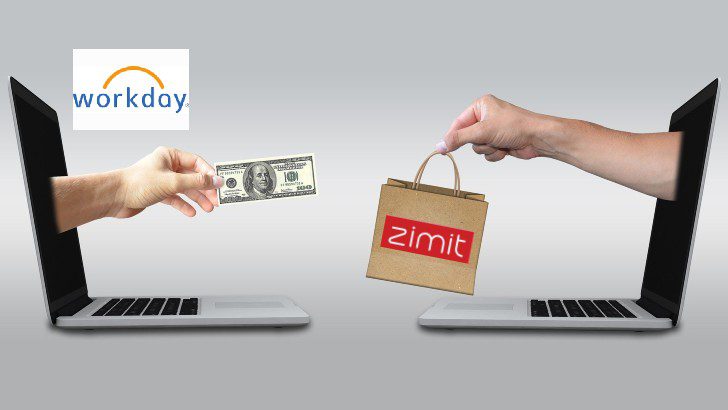 Workday has announced its intention to acquire Zimit, the CPQ vendor that links CRM and PSA solutions. Workday Ventures first invested in Zimit in July 2019. Zimit then launched the integration of its CPQ solution for Workday PSA in September 2020.
Built for services industries, Zimit delivers a complete quote to cash capability. Importantly it means that finance teams using Zimit with Workday will have greater visibility of the entire revenue cycle. This will enhance the forecasting capabilities of Workday. Workday called out that it sees Zimit as functioning across industries including communications, media, technology, and professional and business services.
Zimit was one of the first applications that brought automation to the quoting process for services teams. Previously, many of its customers used Word or Excel to generate quotes. They would then have to manually input the data into their PSA or other systems. Zimit integrates closely with applications such as Salesforce, Workday, FinancialForce, Microsoft, Oracle, Oracle NetSuite, and SAP. The integration with Salesforce is likely to continue. The combination of Salesforce and Workday platforms will now deliver a complete opportunity to cash cycle with seamless integration.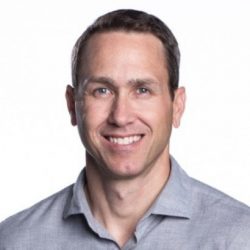 Pete Schlampp, executive vice president, product development, Workday commented, "Zimit changed the game with its proprietary pricing engine and is one of the first — and only — companies to provide services quotes in a matter of minutes. Bringing Zimit into the Workday community is a natural fit and aligns with our mutual goal to automate complex finance processes."
Moving closer and closer to Workday
The first integration between Zimit and Workday enabled services firms to create quotes and proposals from the CRM opportunities. Once signed Zimit then created the customer contract and project within Workday PSA. The acquisition will give Workday greater control of the Zimit roadmap and will enable it to further innovate within the CPQ process delivering an end-to-end quote to cash process for service industries.
James Cramer, co-founder and co-CEO, Zimit commented, "We've seen the tremendous value Workday customers realize when they streamline manual processes and move their services quotes and pricing to the cloud with Zimit CPQ. By joining forces with Workday, we'll continue to innovate with a leader in cloud finance software and further our mutual goal to drive finance and business transformation at scale."
Neither party disclosed the terms of the deal. It is expected to close in the third quarter of Workdays 2022 fiscal year, ending October 31st, subject to certain conditions. According to its website, Zimit has at least 66 employees. However, there is no indication whether the founders, Ali Safadi and James Cramer will join Workday. Will Zimit remain independent, retaining Safadi and Cramer, or will it be subsumed into the PSA unit?
Enterprise Times: What does this mean
This acquisition was always likely after Workday first invested and then nurtured the integration of the Zimit solution. The acquisition is likely to be the final nail in the coffin for some of its other relationships. Others saw the writing on the wall. Dan Brown, Chief Product and Strategy Officer, FinancialForce unveiled a new services estimating feature in a recent release.
Enterprise Times asked him what that meant for the relationship with Zimit, post-investment, pre-acquisition. He replied, "This is going to change that relationship. We believe the right strategy here is an on-platform solution. Once you start putting something in the middle, it gets costly, and it can get inconsistent.
"Data duplication has caused many a problem in the enterprise. That was really our motivation. We'll still defer to certain use cases. They have a good product, but we felt like this was strategically necessary and that the architecture needed to go a different way."
That decision looks even better with hindsight. CPQ is the missing link for services firms to join up sales, operations and finance. Liz Miller, vice president and principal analyst, Constellation Research, Inc commented, "CPQ is a critical component of truly delivering an exceptional experience. The acquisition will provide customers a unique offering that will help provide distinct revenue and resource visibility through the lens of the customer's directly input intentions, helping to accelerate and streamline their quote process
"With their demonstrated success, it's clear this combination sets the stage for additional innovation and automation and will help add valuable services functionality to Workday's financial management product portfolio."
There are some unanswered questions and it is likely to several of these will be unveiled when the deal closes.