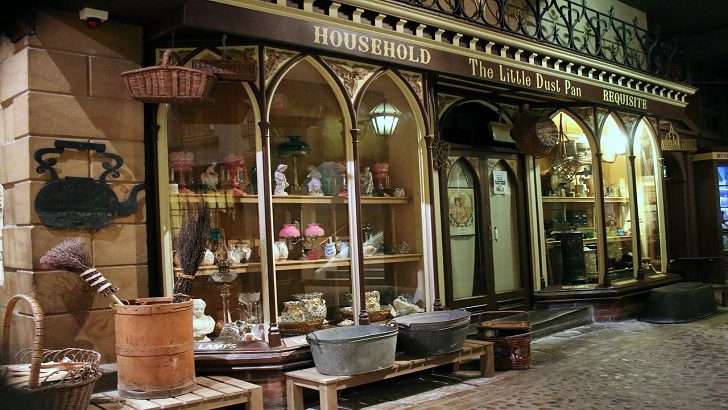 Retail and eCommerce highlights this week include: Digital.com Survey says 54% of American shoppers read reviews before making a purchase online. Cloudinary is the latest company to join the MACH Alliance. Amazon partners with Affirm to deliver Pay-Over-Time option at checkout. Shopify retailers can extend customer experience beyond storefront by automating inventory, transactions, fulfilment routing, and servicing flows with OMS app. Deck Commerce launches Order Management App for Shopify merchants. EU and UK Digital Covid Certificates recognised by IATA travel pass.
Digital.com survey shows 54% of US shoppers read reviews before purchasing online
Digital.com, an independent review website for small business online tools, products, and services, has published the results of its survey. The report examines the importance of online customer reviews. The study highlights responses from 1,250 online shoppers in the US. Researchers evaluated data segmentation based on age, gender, and income level.
According to the survey results, 54% of online shoppers read reviews for everything they buy. 39% of shoppers say businesses with more than 100 reviews seem more trustworthy. Additionally, 19% of respondents only read reviews for purchases over $100.
Key findings show 30% of male shoppers believe positive reviews impact their purchasing decisions. 22% of female shoppers say customer reviews influence their behaviour. Free shipping is more important for women, with 26% saying it is the biggest factor in their purchasing decisions.
The study suggests that most shoppers read at least three reviews before buying a product online. 88% of respondents say they read three or more reviews, 40% read four to nine reviews, and 27% read 10 or more. In contrast, only 5% of respondents don't read any reviews, regardless of what they buy.
Digital.com designed and paid for this independent study that includes survey results from 1,250 American adults 18 and older. Respondents shared their online shopping habits, product reviews they read, and how product reviews influence their purchasing decisions. The survey was administered by Pollfish, the online survey platform, on May 17, 2021.
Cloudinary Joins the MACH Alliance
Cloudinary, the media experience platform has joined the MACH Alliance. The independent not-for-profit organization dedicated to advocating for open, best-of-breed technology ecosystems for enterprises. The MACH Alliance is on a mission to future-proof enterprise technology and propel current and future digital experiences.
The MACH Alliance stands for Microservices-based, API-first, Cloud-native SaaS and Headless. It was formed to help enterprises adopt and adapt the best and most agile systems, processes and skills. To turn their digital practices into business differentiators. Cloudinary joins the MACH Alliance to advocate for flexibility and openness that are not always a part of traditional software suites design. Cloudinary will help business leaders take advantage of the most innovative and flexible enterprise technologies available. To break the constraints of the release cycle.
As customers' digital expectations continue to grow, there is a growing pressure for brands to reimagine their digital experience. A large part of this involves investing in technology and evolving the Martech stack. However, this approach often exposes companies to the complicated nature of new technologies, systems and platforms. In addition to the sometimes limited capabilities of investing in a single vendor solution. The collaboration that the MACH Alliance encourages is designed to help overcome this challenge. Especially as investing in headless architectures continues to gain momentum.
Amazon Partners with Affirm to deliver Pay-Over-Time option at checkout
Affirm's payment solution will soon be available to Amazon.com customers at checkout. Amazon and Affirm are testing with select customers now, and in the coming months. Amazon plans to make Affirm more broadly available to its customers.
Once available, Amazon customers will have the option to split the total cost of purchases of $50 or more into simple monthly payments by using Affirm. Approved customers are shown the total cost of their purchase upfront. They will never pay more than what they agree to at checkout. As always, when choosing Affirm, consumers will not be charged any late or hidden fees. The payment network supports consumers and helps merchants drive growth, plans to make Affirm more broadly available to its customers.
Deck Commerce launches Order Management App for Shopify merchants
Deck Commerce has launched its Shopify app. An all-encompassing distributed order management integration that enables brands to process and service orders more efficiently. Without the need to patch into several different apps together. The prebuilt integration enables retailers to automate flows for omnichannel, preorders, backorders, drop shipping, returns. In addition to other complex scenarios to power the customer experience without manual processes or draining technology resources.
Shopify merchants continue to see increased volume on their storefronts and other channels. Swapping out groups of apps or dated technology for a holistic OMS is seen as the most profitable option. Especially for those processing over 100k+ annual orders. Retailers that want to get new technology live quickly enjoy a short implementation timeline. The company say they can get Deck Commerce Order Management live in just weeks.
Shopify retailers are especially excited about the app's customer-first features that allow them to automate fulfilment logic for dropshipping. In addition to partial shipments, fill or kill, location-specific capacity limits, quickest to the customer, and several other scenarios.
It executes a seamless omnichannel experience including buy, fulfil, and return anywhere workflows, accurate inventory visibility across multiple channels, and more. It can also accept and automatically process pre-orders and backorders, cancel at the line-item level. Quickly help customers with an intuitive, easy-to-learn customer service portal.
EU and UK Digital Covid Certificates Recognized by IATA Travel Pass
The International Air Transport Association (IATA) has announced that the EU Digital COVID Certificate (DCC) and UK NHS COVID Pass can now be uploaded into IATA Travel Pass as verified proof of vaccination for travel.
Travellers holding an EU DCC or UK NHS COVID Pass can now access accurate COVID-19 travel information for their journey, create an electronic version of their passport and import their vaccination certificate in one place. This information can be shared with airlines and border control authorities who can have the assurance that the certificate presented to them is genuine and belongs to the person presenting it.
Harmonisation of digital vaccine standards is essential to support the safe and scalable restart of aviation, avoid unnecessary airport queues and ensure a smooth passenger experience. IATA welcomes the work done by the EU Commission in developing, in record time, the EU DCC system and thereby standardizing digital vaccine certificates across Europe.
Building on the EU DCC success, IATA urges the World Health Organization (WHO) to revisit its work to develop a global digital vaccine standard.