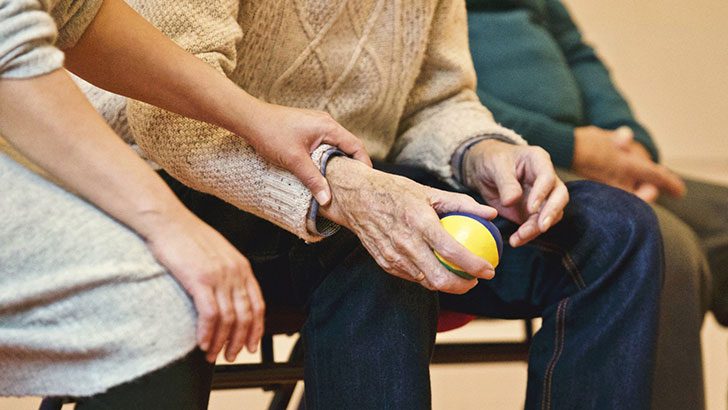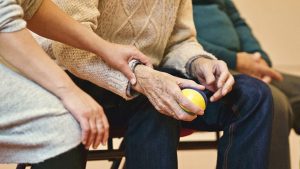 The pandemic has created new challenges for healthcare businesses and providers in the social care sector. There is rising loneliness amongst older people and a range of backlogs created by Covid-19. For instance, estimates suggest that as many as 50,000 new dementia cases may have been missed during lockdowns. Subsequently, this could cause a delay to early interventions, and more acute support needs when the condition is identified.
The easing of lockdown restrictions is far from a silver bullet in addressing long-standing pressures on businesses and providers in these sectors. However, now could be a watershed moment for them to recognise the potential of technology as a force for good and drive forward positive improvements across their services.
Better support for more people
This month, new research highlighted that one in ten new dementia cases could have been missed during lockdown. This will further increase pressure on health and social care providers. It also suggests that the well-being impacts of living with dementia could be even more widespread than previously thought. Already, a third of people living with dementia said they felt lonely pre-pandemic. And – most worryingly – a third said they felt like giving up last year, according to the Alzheimer's Society.
Having experienced dementia in my own family, I know how devastating it can be for individuals and their loved ones. I also know that the need to improve people's experience of living with the condition is not just a "pandemic problem". For many providers across health and social care, adopting therapeutic interventions that combine technology with structured staff training has been a crucial driving force in helping them to improve people's well-being.
At Social-Ability, we have seen first-hand how the interactive technology in our Happiness Programme – which use light projection technology to project games, stimulating images and personal photographs – can drive better support for individuals. These games and interactive images can help people build meaningful bonds with their family, fellow residents and support workers while living in care home settings. They also contribute to better physical and mental health through sensory stimulation.
Making a difference at Grace Care Centre
Like all elderly care providers, staff at the Grace Care Centre in Bristol found it difficult to provide meaningful and stimulating activities during lockdown. During this time, sessions using light projection technology were crucial – helping to reduce agitation and encouraging residents to engage with each other.
For one individual suffering with anxiety which affects his speech, the interactive sessions have even helped to improve his communication with staff and fellow residents. Furthermore, using PRN medication has side effects and can also impact people's mobility. Any therapeutic intervention that can help reduce its use is incredibly important to the team at the Grace Care Centre.
Leanne Duffety, Head of Dementia Care at Grace Care Centre, said: "We have also seen an increased interaction between residents during this time, particularly from those with a diagnosis of dementia who are now benefitting from the physical and social stimulation the Happiness Programme brings."
As health and social care providers navigate the backlogs in treatment triggered by the pandemic and significant mental health impacts – both for their workforce and people they support – technology has never been more important as a force for good. Schemes like the Happiness Programme help improve people's health. Interactive games can also help overcome crucial communication blocks, such as language barriers and vocabulary loss. For providers looking to offer a better service to more people, the benefits of these interactive technologies are vast.
Empowering employees
Nonetheless, the benefits of these technologies are not just limited to individuals with care needs. Technology can also be a powerful force for good in improving efficiency, opportunity, and fulfilment amongst employees and care staff.
In the pandemic, businesses' dependence on technology has reached new heights. Digital adoption was taken to the next level across all sectors and functions of our economy. Zoom meetings are the obvious first example. Social providers have also been prompted to take more innovative approaches to their operations, such as introducing digitally-held care notes at care homes. However, it has also been a challenging time for the health and social care workforce. Anything that providers can do to support staff and stand out from competitors is of benefit.
Ultimately, introducing therapeutic interventions around technology will only be successful if adopted for the long term. Technology is a tool rather than the end goal. Sustaining its use depends on structured, supportive, and consistent training for staff. Not only can this help them in their professional roles – providing engaging activities, supporting best care outcomes and aiding communication. It can also be incredibly fulfilling. Introducing schemes like the Happiness Programme can provide a meaningful CPD training opportunity. It can also help people to build strong bonds with the people they support.
A force for the future
As we begin to recover from the pandemic, technology has never been more important as a force for good in the health and social care sector. But it is not enough to simply pay lip service to its benefits. Now is the time for businesses in the sector to reflect on their approach for the future. How best to improve the service they provide to individuals and the support they provide to staff.
Technology can provide one answer for this complex and often challenging issue. Take a look at what the Happiness program can do for your care venue.
---
Social-Ability is a social venture with an ambition to make society happier.  Our first goal is to spark laughter and happiness for everyone living with dementia. Our motivation comes from experience of living with dementia in our families and, as a result, we only choose to market and develop products we believe in.
As a team, we've got a history of working with interactive lights and working closely with the dementia care industry. Many of our team are motivated by personal experiences of having lived with dementia in our own families.
We believe this makes a difference.
Over the past few years, we've worked with many of the top care home groups in the UK and Ireland, as well as with many libraries, hospitals and community centres.
However, we saw opportunities to increase our impact and wanted to do more to tackle the challenges faced by those with dementia in their lives.
We started out with a simple idea – to listen to the many care staff, friends and family that we'd met and worked with to develop something truly ground-breaking. A best-in-class magic table projector paired with a service offering so powerful, we were willing to guarantee its effectiveness.