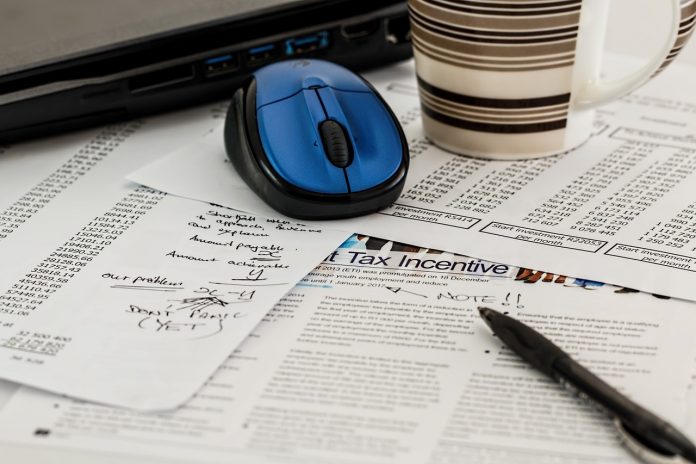 Research by IRIS Software Group has found that many accountants distrust outsourcing. A whopping 42% of the 200 senior accountants polled have never outsourced because of its negative connotations. Considering accountants themselves often rely on clients outsourcing their finances to them, this seems ironic. Should more accountants consider outsourcing themselves? After all, their clients are outsourcing to them because of their expertise.
Despite, or perhaps because of the pandemic, 68% of accountants have not considered outsourcing for up to twelve months. Why? The research gave several reasons. The top reason, (34%) was that they assume outsourced work won't be done correctly or to a high enough standard. Another reason was a concern that staff will worry about job losses.
The survey results are published in an insight guide entitled "Growth and productivity: is outsourcing the answer?"
Should they think differently?
IRIS believes that accountants need to start thinking more like their clients. Outsourcing administrative tasks are something that can add value to clients. It frees up time for fee earners to do the more lucrative task of helping customers grow their businesses. Alternatively, accountants can spend the extra time on other things. The survey identified several tasks that accountants would prefer to spend their time on:
Dedicate more time to work-life balance (45%)
Complete higher fee-earning work (33%)
Build client relationships (27%)
Focus on business advisory services (20%)
Before COVID, 19% of accountants were considering increasing headcount to cope with the increasing workload. This would have been a mistake, and in the uncertain markets, today continues to be so. A survey conducted in July by WorkLife revealed that only 26% of small businesses would increase revenue over the next 12 months, down from 31% in March. Automation through technology and outsourcing are better answers. Outsourcing is easier to switch off than recruiting, and modern accountancy tools such as applications within the IRIS Elements suite can significantly increase efficiency.
The Benefits of outsourcing
The guide also highlights the benefits of outsourcing.
Filling recruitment gaps
Addressing short term demand from clients
Meeting resource challenges such as long term leave
Free up time for senior accountants for fee earning or relationship building
One IRIS client, The Buxton Partnership, has reduced the amount of administration it does through outsourcing. Geoff Glover, Tax Partner at The Buxton Partnership, said, "By freeing up time outsourcing, we're able to sit and chat with our customers, and that's how we pick up more work. If starting my practice today, I would outsource everything."
Matthew Elliott, Managing Director at Clarity Accountants, has a similar view adding, "outsourcing gives us the bandwidth and capacity to scale the business. Without it, I don't think we could have grown to the scale we have."
Though his approach to outsourcing is probably better than Glover's. He added, "Our outlook went from 'tell me why I should outsource this job?' to 'tell me why you shouldn't send this work to be outsourced?'"
IRIS Software naturally has a range of solutions and outsourcing services for Accountancy firms. Jim Scott, MD for accountancy at IRIS Software, commented, "Firms must act smart. They have to be proficient with their time and proactive if they are to stay as the beating heart of British business.
"We need to break the stigma attached to outsourcing. It's an efficient way for accountancy firms to resolve any talent gaps, extend practice services and reduce costs, all while increasing profits and margins and enabling them to scale at pace. To unlock these benefits, it's time for accountants to hang up their hang ups around outsourcing."
Enterprise Times:  Whats does this mean
This guide is clearly meant to draw accountants to the view that outsourcing is a good thing. It is also something that they should consider more often. IRIS is, unsurprisingly, offering outsourcing services, though the guide lacks a little detail on what is outsourced. The short guide offers a few insights, especially in the section on what to look for in an outsourcing partner.
What is clear is that outsourcing is something many accountants are hesitant to do. Ironic, perhaps, but then accountants are trusted with their clients' financial details and perhaps they feel that in outsourcing elements of the work, that trust relationship is broken.
The guide does not reveal the full question list or data set from the survey. It also appears to have extracted the answers that are biased towards the outsourcing argument. It does not make the case against outsourcing as well as it might have. There are certainly more questions IRIS could have asked, possibly in a qualitative interview. These might have drawn some deeper insights and answers to the challenge that IRIS faces to educate its market. There are certainly more questions raised than answers given.
One thing that isn't covered is the return on investment that Accountants can gain from outsourcing. Accountants like numbers and perhaps clear evidence of those benefits would help IRIS win its argument!