The Access Group has acquired Definitiv, a cloud-native people management and payroll platform headquartered in Australia. Founded by Roy Mellon, CEO in 2013 and launched in October 2016, Definitiv provides payroll and HCM solutions for small and medium-sized companies. The software is cloud-native and is now used by 350 companies across twenty-seven industries. Its payroll solutions now process AU$2.5 billion annually. The solution is available in five countries, and The Access Group appears willing to fund further expansion.
Importantly Mellon and the leadership team will remain in place, with Mellon becoming Managing Director. Mellon noted in a letter to stakeholders, "With the support and backing of Access, we will have more resources to fast track the delivery of new sought-after features and enhancements, as well as have added capability to better support our customers and expanded network.
"Over the coming months, we will be sharing some of our grand plans, and we think you will all be excited for what is to come. However, for the time being, it is business as usual."
Definitiv Payroll already supports Australia, New Zealand, and Singapore. It is not clear what the other two countries are. The Access Group did not disclose the terms of the agreement.
The Access Group expands in APAC
This is just the latest in several significant acquisitions in the APAC region by the Access Group. In June, it announced that it had acquired Sage Group's Australia and Asia businesses. This included HandiSoft accounting and the MicrOpay and WageEasy compliant payroll solutions. It also includes the EasyPay payroll solution in Singapore, and UBS Accounting software in Malaysia.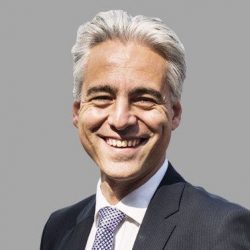 Kerry Agiasotis, President of The Access Group Asia Pacific, commented: "We are excited to be welcoming Definitiv's employees, customers and partners to The Access Group. This acquisition marks the fourth for the company in the last two years and demonstrates The Access Group's intent for being recognised as a leading business software provider across the Asia Pacific region.
"Definitiv has great talent, technology and a rapidly growing customer base. Medium to large organisations in the Asia Pacific region face increasing complexity around payroll and workforce management. This acquisition will allow us to support them with a simple, built for purpose, scalable award-based and rostering solution."
Adding Definitiv to the Access Workspace in the region will give the company a cloud-native solution and a natural upgrade path for several of the Sage legacy solutions. It will be interesting to see how Agiasotis develops the organisation going forward. Agiasotis joined The Access Group as part of the Sage acquisition.
Definitiv does not appear to have taken funding previously. It means that Mellon now has the financial muscle to expand faster. He commented, "We are excited to join the Access family. The experience, investment and resources Access brings to the table will help us achieve our geographic expansion plans for the Asia Pacific region."
Enterprise Times: What does this mean
The Access Group continue to find cloud-native solutions to expand its portfolio. The question is when will it stop acquiring, and will it consolidate its solutions. The company brings together these disparate applications into the Access Workspace, which enables customers to access their chosen payroll, finance, HR and digital learning applications from a single platform. It allows customers to select an application that is right for their size and industry with some common platform tools.
Mellon promises more functionality and expansion. It will be interesting to see what happens over the next few months. The latest release was in April 2021, and Definitiv is due to announce another. It will be interesting to see what they have worked on, and how quickly it will roll out new features.