Didi Gurfinkel is co-founder and CEO of DataRails. Founded in 2015, the company has raised $53.5 million in funding (according to Crunchbase). Its Series A Round included Zeev Ventures. The first question Enterprise Times asks interviewees is for an elevator pitch about the company. Gurfinkel delivered a refreshingly succinct response.
"We are an FP&A solution and target mid-market companies below 500 employees. Our competitive edge is our ability to provide full FP&A automation on top of existing processes and existing Excel and models. Our customers get full automation, analytics and visualisation in a few days on top of their existing assets: existing models, existing Excel and existing processes. We have the fastest implementation time in the market with no risk and with no need to invest almost any resources."
You moved from telecommunications into finance software. That's quite a step. Why did you do that?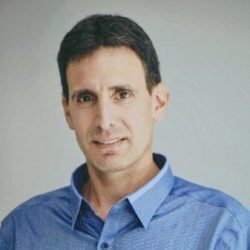 "Well, it's an interesting question. The reason why I started DataRails is; I was a GM and manager of a large business unit at Cisco here in Israel. I spent so much time on spreadsheets for every finance, forecasting, and revenue recognition process. Huge spreadsheets were sent back and forth to the headquarter in San Jose.
"At some point, the engineering part in me started to think about this as a problem that we need to solve. We came up with the concept that instead of trying to replace Excel, like the typical SaaS company, let's find a way to leverage Excel. To let the users keep using Excel, but to do it in an enterprise-grade, with automation with databasing within a controlled environment. This is how DataRails came to the board."
On DataRails
Could you give me a state of the nation update?
"DataRails has a hundred employees, R&D is in Israel, marketing and sales in the US. We are growing in hyper-growth terms at 5x per year, and we do not expose revenue. We will reach 1,000 customers by the end of 2021."
While DataRails lists an office in Switzerland, Gurfinkil confirmed that this is a distributor. What is the vision for DataRails?
"Our vision is to be the market leader of FP&A solutions for the mid-market. We see the potential in this segment. It currently does not have a solution available, and this is, literally, a blue ocean.
"Companies that start to do basic accounting, they start with the QuickBooks. QuickBooks has got to four or five million clients. What QuickBooks is for accounting, DataRails is for FP&A. We are going to be the category king for this segment and a huge company with a great impact."
On Product
What is the DataRails product architecture?
"It's hosted in Azure cloud. We have instances in different places in the world, North America, Europe and others. It uses SQL and MongoDB databases. The key value of our technology is the ability to read and understand unstructured data on spreadsheets. We have three patents on this algorithm. One of our competitive edges is that we can take this data and combine it with other structured data and have a consolidated view for financial and non-financial data."
What is the release schedule for DataRails?
"It's a continuous release. We can release versions even twice a day. Everything is SaaS cloud-based."
What's on the product roadmap?
"The product enables automation and analytics. Customers use DataRails as the first step of their digital transformation. We come into organisations that have worked on Excel for many years. It is the first time the financial and non-financial data goes to the cloud in a structural database. What we are doing now are the automation, analytics and visualisation."
Gurfinkil also explained that they are working on benchmarking. Levering AI and the data from hundreds of customers, DataRails intend to provide organisations with trends and insights on the nature of financial and FP&A data. In doing so, it will provide automated insights to customers.
On 2021 to date
What have you achieved this year?
"This year, we are going to achieve a 5x in revenue and customers. We positioned ourselves as the market leader in this segment. We are definitely the fastest growing FP&A provider in this segment. DataRails also raised $43 million in the first half of the year that would enable us to invest in all aspects, sales marketing, R&D, product and then people."
Are you likely to make any acquisitions?
"Not right now."
On the future
What do you hope to achieve for the remainder of 2021?
"We hope to get partnerships with different ERP providers. Also, to extend our offering and go a little bit upmarket to bigger companies and then continue the pace and to continue to grow and to control this market."
What are your plans for international growth?
"90% of our customers are in North America, US and Canada. We have 10% of our customers in the UK. Next year, we will continue to grow in this territory. Later on. we will expand to Europe and other territories."
On the approach to market
What are your routes to market?
"Right now, we have some distributors, but most of our sales is direct sales. We approach customers inbound and outbound in a combination of lead generation methods, and we sell in high velocity, almost transactional sales."
Do you have any strategic partnerships?
"Not yet. We integrate with all ERP in this segment From QuickBooks, Sage, NetSuite, SAP and others. We continue to provide more and more integration by demand. One of the key values of DataRails is the ability to connect to many systems and non-systems, to Excel or unstructured data."
How do you see the competitive marketplace evolving in 2021?
"Right now, from what we see, our greatest and toughest competitor is the status quo. We do not hear or see any competitor that can offer something similar to what we provide. We compete with the people that use Excel for many years and run FP&A processes manually.
"Additionally we try to convince them that there is a better way to do it and to perform this digital transformation to move from manual processes to automating the processes and gather the data in the cloud in a structured database. We don't see any other provider that can compete with our go-to-market approach pricing, implementation time, and no one can compete with us at this stage."
TechCrunch flagged Cube as a potential competitor. What about them?
"It's a potential competitor maybe, but it's many, many steps behind."
How far upmarket is DataRails moving?
If your product is in a huge market with little competition, why are you moving into a more competitive market?
"We're not going to compete with Adaptive or Anaplan within the enterprise market. What we have seen today is that we get customers from 500 to a thousand employees. There is a potential there to get a higher contract (value). We are going to widen the definition of a mid-market but not to the enterprise space.
"There is no need. We have a huge market, with a very significant competitive edge. We don't see any reason to move away from this segment. That competitive edge is the ability to let the CFO  keep using their existing Excel templates.
"This is something that brings us a super strong product-market fit and especially for mid-market. They don't have the resources and the budget to invest in them in an implementation project, the migration of data and models. This is why in this space, we have a very significant competitive edge."
That mid-market is still crowded with companies like Vena, Unit4 and Trintech Adra?
"When we meet a customer who mentions a competitor such as Vena, we know we have the deal. Because Vena is not a winner, not Cube, not any other competitor. They don't have the technology to integrate with their existing a customer existing environment. When the customer needs to make a decision, they will decide to leverage what they already invested so many years. So it will be very difficult for Vena or any other fantastic solution; they need to convince the CFO to throw away what they have invested so far and start from scratch with their platform. As good as their platform will be, they will never compete with what we are offering."
On challenges
What are your challenges?
"The challenge of a hyper-growth company starts from hiring. Hiring takes most of the management attention from engineers to marketing and sales. It's super challenging to find the talent. We invest a lot of money, attention and people in bringing the best people that we can add to the company. We have a huge mission, we have a lot of cash to invest, and we have an endless market. Now we need the people that can we deliver what we promise."
Do you have a personal challenge at the moment?
"Building a team is a full-time job, on top of any of the day to day, Building teams from top management executive teams to the directors and engineers, this is the challenge."
The book question
What is the latest book you read, and what was your take out on it for business?
"The book is Play Bigger by Ramadan et al. (Amazon Aus, UK, US). It's about how to be a category King. It's like a treatise on us. It was very, very inspiring and is about how to not just sell more but also position the company in a leadership position."