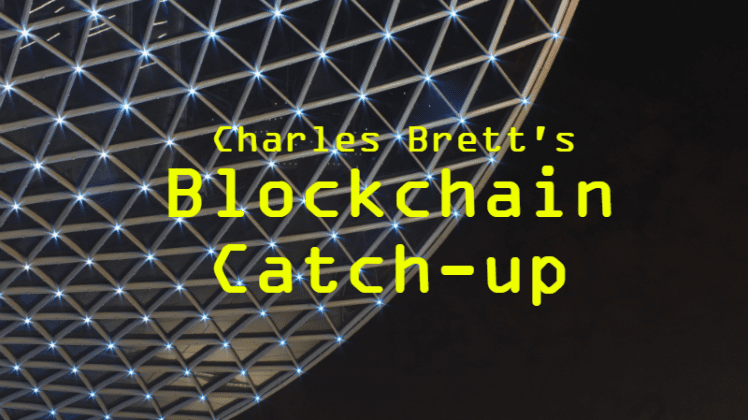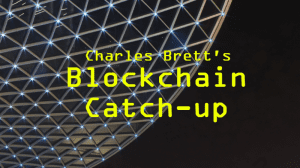 This is Charles Brett's start-of-the-week Enterprise Times 'blockchain catch-up' Week 31. Necessarily it is idiosyncratic and selective.
It is not intended to be comprehensive but does seek to highlight 'Quick Takes' on specific developments as well interesting pieces to read, a listing of some (not all) announcements/press releases and pointers to upcoming events.
Quick Takes – Charles Brett's Blockchain Catch-up Week 31
Federal Reserve governor explains why private sector can build a better blockchain dollar
During an event organized by the public policy think tank, American Enterprise Institute, Christopher Waller, a member of the Fed Reserve System's Board of Governors, dismissed the idea of a US central bank digital currency as a solution in search of a problem. He argued that innovation within the private sector is rapidly improving payments systems, without the Fed needing to issue a CBDC.
"The private sector is already developing cheaper payment alternatives to compete with the banking system," Waller said. "Hence it seems unnecessary for the Federal Reserve to create a CBDC to drive down payment demands we see by banks. … After careful consideration, I am not convinced that, as of yet, a CBDC would solve any existing problem that is not being addressed more promptly and efficiently than other initiatives."
Quick Take: This Forbes summary is useful. At the same time, Mr Waller's thesis is at odds with most other central banks, and even the BIS. While he must be right that payments in the US need massive improvement, and that the private sector can (not necessarily 'will') deliver, the absence of a US$ CBDC could prove to be yet another weakening of the US$ 'standard.
Sustainable supply chain optimisation for UKFT
The UK Fashion & Textile Association (UKFT) is working with IBM, Tech Data, and the Future Fashion Factory to design, prototype and pilot a new technology platform. Based on IBM technologies, the objective is to help the UK fashion and textile industry to drive sustainability and profitability through increased transparency within the supply chain. Retailers Next, H&M (COS brand), N Brown, New Look and yarn manufacturer Laxtons will be part of the initial pilot.
This Sustainable Supply Chain Optimisation project is receiving £1.4m in funding from Innovate UK, part of UK Research and Innovation via the Industrial Strategy Challenge Fund (ISCF) Manufacturing Made Smarter Challenge.
Quick Take: Fashion is one of the biggest global polluters as well as one of the greatest producers of waste. In addition there are repeating issues around unsafe workplaces, labour abuses and low wages.
According to the UKFT "one of the major obstacles preventing organisations from implementing more sustainable, responsible practices and preventing consumers from shopping more sustainably is a fundamental lack of transparency and visibility across the different stages of the supply-chain. Data is siloed, systems tend to operate in isolation and parties have had little to no incentive to share data with the rest of the ecosystem due to the significant manual effort."
The new technology platform will, apparently, combine technologies like blockchain, AI and sensors. The aspiration is to digitise the key processes in the supply-chain creating a shared system of data that the different parties can trust and easily act upon. In one sense this is 'just another supply chain blockchain' albeit with an emphasis on sustainability. Yet, if the focus on sustainability works, the pollution (in all senses) impact could be great.
7 pieces to read – Charles Brett's Blockchain Catch-up Week 31
Selected announcements/press releases/opinions – Charles Brett's Blockchain Catch-up Week 31
Selected upcoming events
Bitcoin to $60,000? What to expect the rest of 2021 and beyond (Webinar, August 11th, 2021 1900 UTC, 1400 EST)
CordaCon 2021 (September 28th-30th, 2021)
TOKEN2049 Europe returns in-person in London (October 7th-8th, 2021)
Crypto Valley Conference (October 28-29th, 2021; Rotkreuz, Switzerland)
LA Blockchain Summit (November 2nd-3rd, 2021)
Blockchain Conference/Blockchain Expo Europe 2021 (November 23rd-24th, 2021)
Blockchance Europe 2021 (December 8th-10th, 2021 – was July 7th-9th, 2021).