Kimble has continued to increase its Enterprise Advisory Board (EAB), adding five new customers to the ten already on it. The EAB also held its second meeting in June after its inaugural session in March. The EAB provides a collaborative platform for some of Kimble's largest customers, creating a peer-to-peer network for business leaders from some large professional services organisations.
The new members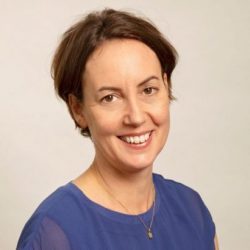 These are still early days for this initiative. It should provide Kimble with feedback on its software and provide one of the few professional services leaders cross-industry gatherings. Held virtually at the moment, Lucy Butterton Kimble's Head of Customer Adoption commented on its value, saying, "getting this diverse group of leaders in the same (virtual) room has sparked some truly engaging conversations that would have otherwise never happened. Watching our customers interact and learn from one another has been enormously insightful. The success of the EAB is really thanks to the members being so open, candid, and willing to collaborate."
Themed meetings
This second meeting included discussions around data strategy and managed services. Each meeting has a couple of topics, and both customers and Kimble business leaders drive the conversation to better understand the challenges faced in the industry. This was the first meeting where the topics discussed were chosen by the members.
Christina Geary of BJSS was impressed and commented: "The community felt open and honest, there was some good challenge and debate and it's great to see the Kimble team being receptive and encouraging of this. I am really looking forward to getting to know the EAB better and learning from them as to how we could use Kimble better going forward."  
The third meeting, on September 23rd, will cover the subjects of Reporting & Analytics and UI Innovation.
Enterprise Times: What does this mean?
While Kimble cannot share the content of the meetings, it is clear that it gains a significant value from them. However, what will be more interesting is seeing how the product develops as a result of the meetings. It is the next meeting that holds the most intriguing discussion around UI innovation. The current members work with software at the forefront of technology. They have already seen what does and doesn't work in different circumstances.
Will Kimble be able to implement cutting edge UI into its platform. Developing UI is expensive, and it doesn't always stick. Kimble rolled out a mobile app a few years ago but found most consultants continued to use their laptops to fill timesheets as it was their tool of choice. The world is changing, and AI and other technologies are driving automation across different industries. The future discussions might spark an innovation that gives Kimble a competitive advantage over its rivals.
Kimble has already found the meetings useful, with the release stating that is impacting both product roadmap and greater global scaling initiatives. It allows the members to share challenges and possible solutions in a neutral forum and with a common interest.