IFS has revealed its cloud revenues soared during the first half of 2021, up 79% year on year. Overall, software revenue grew at 20%, and recurring revenue grew by 27% year over year.
IFS Chief Financial Officer, Constance Minc, commented: "I believe our H1 performance is evidence of a strong and successful strategy. We are delivering double digit software revenue growth at 20%, and our share of software revenue and recurring revenue continues to increase, improving future performance predictability. The upward trend in our performance is not only present in the last six months, but over the long term as demonstrated by the double-digit growth in LTM software revenue for the past 3.5 years." 
The key numbers provided by IFS are (all figures in constant currency):
Software revenue was SEK 2.6bn, an increase of 20% Year on Year
Recurring revenue was SEK 2bn, an increase of 27% Year on Year and representing more than 80% of software revenue
Cloud revenue increased 79% Year on Year, representing more than 39% of software revenue
The proportion of license revenues from net new customers is 54% of total
The most impressive figure here is the last one. While Oracle and SAP are both showing significant growth from Fusion and S/4HANA, IFS appears to be winning many new customers. Importantly it also does not seem to be losing that many.
More than just a good numbers half
The first half of 2021 has been a critical chapter in the history of IFS. Since joining IFS in 2019 Darren Roos has led the company through COVID. It has re-emerged with a completely restructured company, a solid leadership and a reborn product line. Key announcements in the first half of the year included: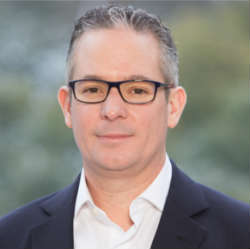 IFS CEO Darren Roos commented: "IFS is a technology led company with the single goal to make the latest technology advancements available to our customers in a way that creates value fast, has a low total cost of ownership, and is easy to consume and use. H1 is evidence that our strategy to focus on this and to build agility into our product operations, so customers can respond to the market fast is working.
"Customers can see the difference in what IFS is doing, and that ensuring their success is why we do what we do. They also see that very few other vendors offer flexibility in deployment, depth in product and powerful technology while shaping their business around customer experience. Delivering our Moment of Service to our customers is a very real mission for IFS, and the sharp rise in cloud adoption is testimony to that."
Enterprise Times: What does this mean
IFS continues to impress. As a private company, it is still obfuscating many of its numbers. There is no mention of profitability, nor is there a breakdown of where the revenue comes from. As an increasingly SaaS provider, it should also consider mentioning revenue retention, another key metric.
Everything appears to be going well for Roos. The company is growing and winning net new customers. There is no indication that it is losing customers to competitors at the moment. The divesting of Workwave by EQT was not a complete surprise. While it fit, to an extent, with its Field Service ambitions, it targets smaller niche firms. It is stronger as an independent company, one that has already made two acquisitions.
Where next for IFS? It appears as though the focus is on execution and growing market share across its chosen target market. Like most of its competitors, it enjoying a post-pandemic boost. Companies are rushing to the cloud and replacing ageing legacy solutions with modern cloud-based ones. As the rest of the year unfolds, can IFS keeps up the momentum or even accelerate? It has everything in place to do so.