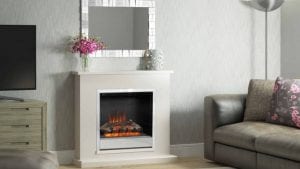 Be Modern, the British home furniture manufacturer has selected Epicor ERP (Kinetic) to transform its IT systems. Based in Jarrow, the company designs and manufactures bathrooms, bedrooms and fireplaces. Founded in 1963, it had come to rely on an application written in-house that was end-of-life.
The company looked for a solution that would help them streamline business processes and enhance collaboration, especially with the rise of home working following the outbreak of COVID-19. Once implemented the company could spend less time on administration and more time on product innovation and growth.
The challenge
Julian Pearson, Group Commercial Director at Be Modern, commented: "We've evolved from a small, family-run business based in the North East of England to a company with over 300 employees. In order to support this momentum of growth we needed to update our legacy IT systems and embed a modern ERP solution that would allow us to significantly improve efficiencies across our business by streamlining our processes."
Perhaps unusually, Be Modern decided that it was looking for an on-premise deployment rather than cloud-based. The reason? The company had already invested heavily in hardware infrastructure and already has a team to support on-premise applications. The advantage that Epicor gives them is that Kinetic is deployable both on-premise and in the cloud. Should Be Modern wish to switch to a cloud-based solution as their infrastructure ages, it is possible to do so.
There were three reasons given why Epicor was selected:
The key functionality and expertise in the manufacturing industry
The ability to configure the application to meet the needs and requirements of the business, specifically
The scalability of the application and complete "end to end" functionality, including E-Commerce capability
Perason added, "It was clear that Epicor was the solution of choice to help us on our growth journey, with its powerful ERP features covering sales, finance, warehousing and stock control, and its deep manufacturing expertise."
The project
Epicor professional services will carry out the nine-month implementation project. They will install several modules from the Epicor portfolio, including:
Epicor Mfg Wireless Warehouse. A mobile-first warehouse and inventory management system which provides workflow optimisation for fast and accurate scanning.
Bartender. A third-party application enabling organisations to design and print software for labels, RFID tags, plastic cards, and barcodes. Using Bartender, organisations can track components and finished goods using serial numbers. Thus ensuring that products are tracked through manufacturing to installation.
XL Connect. A Microsoft Excel-based reporting platform that enables users to build reports in minutes rather than days. The latest version includes drawing information from Epicor Kinetic, enabling users to drill down into their data.
Once complete, Be Modern will have up to 80 users using the system. In the project's first phase, the company will integrate Epicor Kinetic into its existing eCommerce solution. However, a second phase is planned that will leverage Epicor Commerce Connect.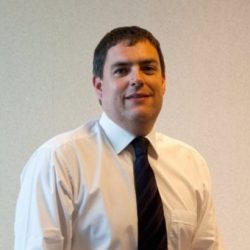 Mark Hughes, Regional Vice President UK & Ireland, Epicor, commented, "The ability to increase efficiency and drive sustained growth requires having the right tools and technology in place, but legacy IT systems can become a major barrier to achieving this.
"By selecting Epicor, Be Modern will benefit from an out-of-box ERP solution specifically built for them, allowing them to not only increase business efficiency, but to scale and sustain a long-term competitive advantage."
Enterprise Times: What does this mean
While it might be surprising that Be Modern selected to deploy Epicor Kinetic on-premise, it has justified reasons for doing so. Its choice of the solution means that it should make migration to the cloud in the future possible. This is a good win for Epicor in a substantial manufacturing operation. However, if Epicor wants to continue expanding in the UK, it needs to leverage a channel ecosystem to deploy its solutions of this size.