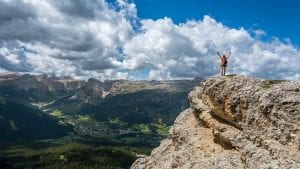 Qubit, a provider in AI-powered personalisation has launched Qubit CommerceAI. Qubit says the platform leverages AI, deep learning and machine learning to deliver advanced 1:1 personalisation techniques. The Qubit CommerceAI's models understand and react instantly to the customer context – an approach that's proven to unlock more value from retailer's entire product catalogues.
Qubit CommerceAI combines customer data, including intent, and design tools to drive-up conversion rates and customer lifetime value while reducing abandonment. Through its deep learning, Qubit supports brands to learn more about their customers and determine the products from their catalogues. This may include hundreds or thousands of items – that will drive actual sales performance. Deep learning leverages more sophisticated algorithms than machine learning. This enables the processing and understanding of massive amounts of data in real-time. The company says it can power the entire end-user shopping experience, resulting in superior eCommerce outcomes. This data is also leveraged for insights that eCommerce teams can use to make important business decisions. including key decisions about merchandise, inventory, campaigns, offers, and more.
The highest eCommerce growth in decades
The combination of AI, deep learning and machine learning technologies allow brands to take advantage of the massive eCommerce growth. According to analysts, growth was accelerated in 2020, due to the global pandemic. Online sales were up 44% year-over-year, the highest eCommerce growth in nearly two decades, according to DigitalCommerce360.
However, Qubit's CEO and founder, Graham Cooke, warns that acceleration doesn't equate to more revenues. Especially as online retail grows more competitive. "Ecommerce growth exceeded all expectations last year, with no sign of slowing. However, customers are still frustrated with the online shopping experience because they either can't easily find what they're looking for. Or the products being recommended are not individually targeted to the shopper.
"Brands can remedy this by using modern technologies like deep learning to better understand customer behaviour. Retailers need to create tailored shopping experiences, ones that connect the visitor directly with the products they're most interested in. Deep learning-driven product recommendations drives 1:1 personalised shopping experiences. It also allows brands to derive more value and revenues from their entire product catalogues."
Every brand will have specific needs. Qubit suggests brands can select modules that will improve customer engagement and eCommerce performance.
Key Features
Product Recommendations. This next-generation version of recommendations is powered by deep learning and Qubit's real-time visitor data. It delivers personalised recommendations based on a deeper understanding of the consumer and of the brand's entire product catalogue.
Product Badging. The product badging module includes best practice strategies, such as social proof, scarcity and urgency. Brands can create custom badges or use pre-built badging templates to launch campaigns in just a few clicks. This module also includes dynamic decisioning, which manages audience prioritisation and multiple cascading strategies for smarter targeting ability.
Personalised Content. Provides the ability to easily set up, update and manage personalised content campaigns. It also rapidly deploy campaigns and promotions with personalized content at any point in the customer journey.
Abandonment Recovery. Real-time systems monitor customer behaviour to trigger abandonment strategies when a visitor leaves the site. These are executed on-site, via email, or by SMS or push notifications.
Visitor Pulse. Create even more relevance by asking customers their preferences, interests and/or intent to provide the most personalised shopping experience possible.
Replenishment. Qubit's CommerceAI engine predicts when customers will need to reorder items, such as beauty products. It automatically serves replenishment prompts at the right time for each visitor. An open integration framework enables replenishment to be executed on-site, in real-time, or via email.
Enterprise Times: What this means for business?
Artificial Intelligence (AI), deep learning and machine learning technologies have so much potential for brands, online merchants and retailers. There is an opportunity for retailers to get to the holy grail and unlock the potential of data. Understanding the customer experience requires utilising data, analysing customer behaviour to enable retailers to harness new revenue streams. These revenue streams include cross-selling, upselling and product recommendations. There are still far too many retailers, failing to embrace emerging technologies and therefore poorly implementing such online services. Hopefully, Qubit's new solution will provide the insight that customers desperately require. All key ingredients to ensure that the eCommerce boom continues.