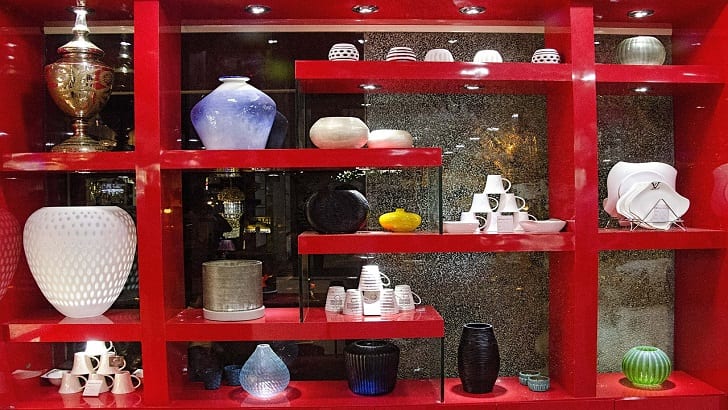 This article highlights some Retail and eCommerce news from the last week. They include: Salesforce Customers can now process payments via Chargent's payment gateway connections in B2B2C Commerce. Solvpath transfers your inbound support inquiries to a quick, dependable visual solution. It empowers customers to resolve basic and complex consumer tasks on their own. Ecommerce businesses led the technology M&A market in the first half of 2021 and are expected to do so again in the second half, according to a new report by online M&A advisor FE International. Local distributor to leverage one-stop ordering platform Provi, enhancing service and experience for customers.
AppFrontier adds Chargent Commerce Connector on Salesforce AppExchange
AppExchange has launched Chargent Commerce Connector on Salesforce AppExchange, expanding payment connection possibilities for Salesforce Commerce Cloud customers. The Chargent Commerce Connector integrates payments functionality, such as gateway integrations and state-of-the-art payforms, anywhere and everywhere inside the Salesforce platform.
Chargent Commerce Connector connects payment gateways to B2B2C Commerce checkout. The order management system and B2B Commerce is not easy for many businesses.
Integration from Commerce Cloud to Cybersource is now ready in under 15 minutes. Chargent will be adding more gateways to the connector as customers request them, including Adyen, Stripe and many other gateways. All Commerce Cloud products and payment features are currently supported.
Chargent's software and payments knowledge is now available to customers via AppExchange and can be implemented in minutes. Chargent hasmore than 10 years of operating experience and over 400 AppExchange customer reviews,
Solvpath's Self-Serve technology integrates with Konnektive
Solvpath, a pioneer in self-serve customer support technology, has integrated with CRM and order management platform Konnektive. The company says its self-serve customer support system successfully resolved over 200,000 consumer support requests with a 71% success rate. It delivered support experiences that customers ranked as good as, or even superior to, those conducted by a live customer support representative.
Ecommerce customers have been especially receptive to the huge cost savings and performance. The success of Solvpath's self-serve support system comes just as post-Covid-19 consumers are demonstrating not only a preference but an expectation, for self-serve options in customer support.
Why Konnektive?
Konnektive CRM's advanced tools and single-platform format is suitable for merchants selling high-volume, direct-to-consumer products. It also makes Konnektive exceptional for Solvpath to integrate with, particularly considering Solvpath's fast deployment and ease of use. The company says this feature is key for eCommerce merchants and consumers.
It offers a range of proven support templates to choose from for handling dozens of sales funnels. Solvpath also employs a visual support channel that utilises rich media (video, images, animation and text). This address a wide variety of complex support inquiries, allowing for an effective executed canned response every time.
The company places a heavy emphasis on their visual format, which enhances the customer experience. Having full control of the design elements within Solvpath Studio, as well as the support flow with Solvpath's path builder, allows for full customization. The emphasis on omni-channel and visual support distinguishes Solvpath from voice IVRs and other support channels in delivering customer experience.
Solvpath's timely technology furthermore helps merchants stay compliant with Visa regulations regarding negative option billing and subscriptions. With Solvpath, merchants can easily meet Visa's requirement to offer customers a digital, self-service cancellation option, but not before Solvpath attempts to save the sale or continuity, offer upsell options, and more. In this way, Solvpath benefits both the merchant and the consumer.
Sales of Ecommerce businesses led online M&A in first 6 months in 2021
Ecommerce businesses led the technology M&A market in the first half of 2021 and are expected to do so again in the second half, according to a new report by online M&A advisor FE International. According to the report, the total number of eCommerce businesses available for acquisition increased 100% over the first half of 2020, while the total value of eCommerce businesses available increased 30.4%.
Additionally, the firm saw a significant increase in the number and value of third-party Amazon sellers up for acquisition. These sellers, known as "Fulfilment by Amazon" – or FBA – businesses made up only 40% of deals in the second half of 2020, but 75% of all deals in the first half of 2021.
The shift in consumer behaviour also benefits other technology businesses. The firm saw a 47% increase in the total number of SaaS deals in the first half of 2021. Compared this to the same period in 2020, and SaaS multiples are coming in at 5X to 8X. Content businesses have also benefitted from the shift, as multiples have risen to 2.5X-4X.
Ecommerce beverage marketplace Provi expands and partners with Lipman Brothers
Provi an eCommerce marketplace for the beverage alcohol industry has launched into the Tennessee market in partnership with Lipman Brothers, a distributor of wine and spirits in Tennessee.
Provi's eCommerce marketplace provides a sense of transparency into the entire alcohol beverage supply chain. From suppliers to distributors to bars and retailers, Provi aims to help businesses better serve customers. When signing up for Provi, these early adopters are making a commitment to placing the needs of their customers at the forefront of the ordering process. It also provides the ability to position their brands more effectively.
Through this integration, Lipman Brothers has the unique opportunity to provide their customers with an easier way of purchasing alcohol. During a time when sales representatives travel is limited, Provi not only offers product accessibility but also elevates the level of support provided to Lipman Brothers' customers.