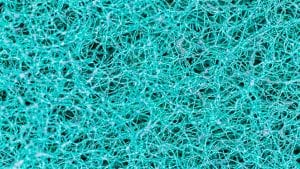 The role of the Chief Data Officer is relatively new for many organisations and is, therefore, evolving. But what does a Chief Data Officer do, and how do they impact the business? Enterprise Times posed these questions to Amy O'Connor, the Chief Data and Information Officer at Precisely. O'Connor believes that data will eventually be valued on the balance sheet of businesses.
For that to happen, businesses need to rethink data and what it is. That is where O'Connor sees the role of the Chief Data Officer, saying: "the Chief Data Officer is the person to lead the charge in building that data asset for the entire corporation." But what does building a data asset mean?
O'Connor continued: "Building a data asset means integrating data from multiple sources, verifying and fixing the quality of the data, geo-locating it when appropriate, and enriching it with third-party data sets. It's got to be cross-functional, breaking down silos."
The challenge here is getting someone who understands the technology and can look at and prioritise use cases. They also need to be a critical friend to the board. The latter is important because it is the route to unlocking investment from the board. O'Connor commented: "You've got to have that advocate that understands technically enough about it to be to grasp those nuggets and turn it around into that compelling value-driven story for the board."
O'Connor discusses dealing with the explosion of data and, importantly, what data democratisation really means. Hint: It's not about giving everyone absolute access to all the data. Other challenges include data cleanliness and Mergers and Acquisitions (M&A).
To hear what O'Connor had to say, listen to the podcast.
Where can I get it?
You can listen to the podcast by clicking on the player below. Alternatively, click on any of the podcast services below and go to the Enterprise Times podcast page.