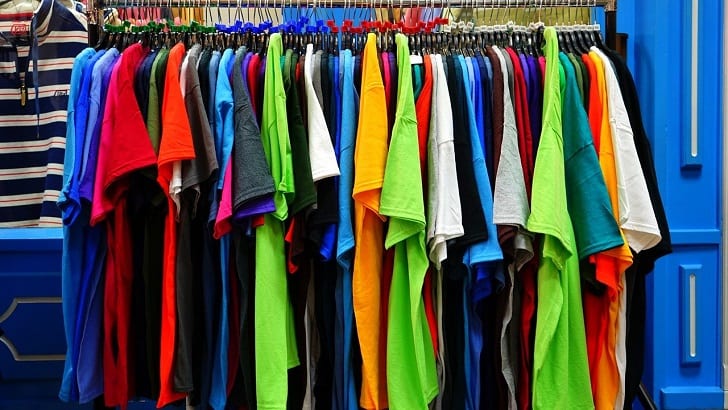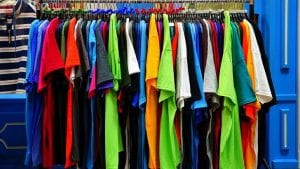 Retail and eCommerce highlights this week include: Liberis to embed business finance solutions within Klarna platform to expand scope of services to its customers. BigCommerce to utilise Checkout.com's unified payments platform helps fast-growing businesses increase revenue by increasing authorisation rates and unlocking new markets. Unilog appoints Ben Stump as its first Chief Growth Officer.
Vertex expands partnership and releases integration for Mirakl Marketplace platform with Full VAT Support. The solution simplifies compliance for new European Union VAT eCommerce regulations. VTEX Joins the MACH Alliance to Drive the Growth of Composable Commerce Technology Around the Globe. Copado to acquire Qentinel to bring ground-breaking robotic automation technology to the Copado DevOps platform, enabling enterprises to create and deploy code faster with confidence.
Klarna selects Liberis to provide revenue-based finance to eCommerce companies
Global embedded business finance platform Liberis has announced it has been selected by Klarna, the leading global payments and shopping service, for a strategic collaboration to provide additional financial services to Klarna merchants. Through this partnership, Liberis will initially provide revenue-based financing to Klarna merchants.
Klarna, one of Europe's most valuable private technology companies, provides 250,000 merchants in 17 countries with a checkout and payment suite that enables their consumers to "buy now and pay later". Now, through Liberis, Klarna can also offer its merchant partners flexible financing solutions, pre-approved with fair and equitable payment terms that are based on their revenues and actual transactions.
Liberis' API-powered technology integrates directly into its partners' platforms. These partners, typically ecommerce or payments platforms such as Klarna, can then provide their end customers with a value added service of revenue-based finance, with payment terms based on their actual transaction data.
The entire process is managed seamlessly within the Klarna ecosystem. Personalised, pre-approved financing offers are displayed within their Klarna dashboard or app. If interested, the merchant can complete a quick approval and underwriting process, and receive the funds within two business days of applying.
All of the transactions for the financing – both receipt and payment – take place within the merchant's Klarna account, at a pre-arranged rate of their choosing.
The revenue-based funding options will be available immediately for Klarna merchants around the world in the coming months.
Checkout.com partners with BigCommerce to support payments for global enterprises
Checkout.com has been certified as a BigCommerce technology partner. BigCommerce's 60,000 global merchants have access to Checkout.com's payment platform. The partnership creates a compelling proposition for global merchants seeking to leverage BigCommerce's eCommerce platform with Checkout.com's international payment capabilities.
BigCommerce customers can integrate Checkout.com's unified platform, offering gateway, processor, risk management, and global acquiring footprint, directly through their BigCommerce Control Panel. For merchants, this means direct access to Visa, Mastercard, American Express, all major international cards, as well as popular alternative payment methods including Alipay, Bancontact, Boleto Bancário, EPS, Fawry, Giropay, iDEAL, KNET, Multibanco, OXXO, Przelewy24, Qpay, SEPA Direct Debit, and Sofort. Merchants get faster processing, market-leading reliability, adaptability, and unrivaled data transparency.
This partnership continues to enhance the ability of BigCommerce and Checkout.com to provide enterprise merchants access to new markets and geographies, whilst increasing approval rates to drive more revenue growth via their online stores.
Unilog Taps Chief Growth Officer Ben Stump to Accelerate Development
Unilog has hired Ben Stump as its first Chief Growth Officer. As CGO, Stump will oversee both product management and sales. The new position aligns with the earlier announcement that Investcorp has taken a majority stake in Unilog in order to accelerate product innovation, enhance customer service, and expand market presence. As part of the company's expanded focus on product innovation, Unilog looked for an executive who understands the interplay between such innovation and sales.
Prior to joining Unilog, Stump was Chief Revenue Officer of WISeKey SA, a global cybersecurity company. Before that, he was Chief Technology Officer at OpSec, where he was charged with creating, delivering, and evangelizing to the market a new vision and strategy, transforming the business with a focus on digital solutions. Stump also led as SVP and CTO at Westell Technologies and serves on the board of Blockpool Limited, a blockchain technology company.
Vertex expands partnership and releases integration for Mirakl Marketplace platform
Vertex have announced its new Vertex Tax Links integration for Mirakl, the enterprise SaaS platform that powers over 300 online marketplaces. Combined with the existing integration to the Mirakl platform for sales and use tax, Vertex now offers global end-to-end tax solutions for Mirakl customers.
As new value-added tax (VAT) rules for eCommerce transactions take effect on July 1, 2021. The integration will help companies remotely selling and supplying intra-European Union goods by enabling them to seamlessly calculate tax using Vertex Indirect Tax O Series. Vertex Tax Links for the Mirakl Marketplace Platform enables customers to automate global VAT determination, reducing the risk of audits and penalties due to inaccurate remittance.
In today's digital first environment, organizations continue to expand their sales channels and drive profitable growth by launching their own enterprise marketplaces. According to a recent study by Mirakl, in the last quarter of 2020, marketplaces grew by more than 80 percent year-over-year, more than double the rate of overall e-commerce growth. However, changes to VAT regulations for eCommerce going into effect on July 1, 2021 in the EU could pose new challenges, increasing complexity with changes to rates, thresholds and remittance processes for all organisations doing business in the EU.
Mirakl enables B2B and B2C multinational enterprises to launch and scale marketplaces quickly. With this new integration, Vertex joins the rapidly growing Mirakl Connect ecosystem providing Mirakl-powered Marketplace operators with an enterprise solution for global tax management, compliance and reporting.
VTEX Joins the MACH Alliance
VTEX a commerce platform with native marketplace and order management capabilities will join the MACH Alliance. The Alliance supports the accelerated adoption of composable commerce, marketplace and order management services (OMS) to enterprise organizations worldwide.
The MACH (Microservices-based, API-first, Cloud-native, SaaS and Headless) Alliance is a group of independent tech companies. They are dedicated to advocating for open, best-of-breed technology ecosystems. VTEX joins the non-profit co-operation of technology companies to help enterprise business leaders transform to customer-first organizations by leveraging the speed and flexibility that headless and composable commerce solutions provide.
With VTEX's low-code development platform, merchants can compose commerce solutions tailored for their unique business and quickly adapt as new selling channels emerge, customer preferences change, and business needs evolve. This platform-as-a-service lets customers focus on business outcomes rather than technology support and maintenance. We plan to evangelize the benefits of MACH plus low-code as an active member of the Alliance.
VTEX is currently the only MACH Alliance member to offer a marketplace platform for enterprise organizations that seek to launch and run their own online marketplace.
Copado announces agreement to buy Qentinel
Copado has announced a definitive agreement to acquire Qentinel. Qentinel provides robotic software testing for all major enterprise software platforms, including Oracle, SAP and Microsoft. It is designed for both non-technical and code-based developers. It is the only proven, enterprise-ready, AI-enabled testing solution for any cloud platform. This acquisition enables Copado customers to build and deploy the highest quality releases with less risk across multiple clouds. The transaction is pending government approval and is expected to close in the next 30 days.
Testing has become critical to the DevOps process. Software quality is the leading driver of risk, cost and speed within the software development life cycle. In 2020, software delivery quality has declined to over 33% change failure rates from 24% in 2019. As enterprises continue to shift to the cloud, AI-enabled testing will be critical to ensure continuous quality. Gartner reports that 75% of large enterprises will be using AI-enabled test automation tools that support continuous testing across the different stages of the DevOps lifecycle by 2024.
Qentinel represents the next-generation of automated testing based on the industry's leading robotic software technology. Using AI and machine learning, Qentinel delivers cutting-edge analytics on the current and future quality of the whole software system, providing a holistic view of your DevOps health. When test cases collect data and tests are planned in detail, customers receive:
comprehensive test coverage,
easy maintenance in complex environments
proper data for decision-making.