SalesLoft, a leading Sales Engagement platform, has acquired InStereo, a fast-growing strategic consultancy firm. InStereo is an existing partner of SalesLoft, Salesforce and HubSpot providing consulting to drive revenue for Sales and marketing teams. It does so by aligning people, processes and technology to ensure that every touchpoint of a customer journey has the right content at the right time. Neither party disclosed the terms of the deal.
With InStereo, Salesloft is adding a powerful consulting team (18 employees, according to LinkedIn). Founded in 2018 by Bill Galfano, CEO and Adam Post, President, InStereoecame one of SalesLoft's first partners. Since then, it has delivered more than 150 customer engagements, including 3M, Cargill, and Pegasystems. It mainly focuses on two specific services Buyer Experience Strategy and Buyer Engagement Services.
Galfano commented: "We've worked with many technology companies and the people at SalesLoft are different. They share our passion to help customers not just implement software, but to help guide them to get the results they are looking for. By joining SalesLoft, we can help more revenue leaders engage with their buyers in meaningful ways by using our proven methodology with the best sales engagement technology on the market."
Enterprise Times: What does this mean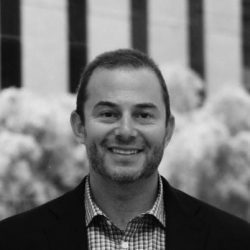 This is a smart move by Salesloft and brings an exceptional team that should help grow a consultancy arm that aligns with its technology. Steve Goldberg, Chief Revenue Officer at SalesLoft, commented: "At SalesLoft, our goal isn't to just sell software, it's to help our customers exceed their revenue goals. Too many times software companies focus on features and technology, not the success of their customers. InStereo shares our passion for helping our customers get the outcomes they're looking for. We're thrilled to welcome InStereo to the team."
The danger for SalesLoft is whether it is biting off the hand that feeds it. The timing seems right though. Earlier this year, Salesloft raised $100 million in funding after a valuation of $1.1 billion. With their strategic consultancy team, Salesloft now has people that can help it gain even larger customers.
Rob Forman, President and Co-founder of SalesLoft, noted, "This past year we tripled our investment into our alliance organization and programs because empowering our partners leads to success for our customers."
While InStereo was an important partner that drove great outcomes for SalesLoft, it was not alone. There are twenty-seven other consulting partners listed on the consultant portal. Some larger organisations will want to work directly with SalesLoft. With this addition, it is better able to give those customers choice. Also, will some of the InStereo methodology find its way into SalesLoft products?