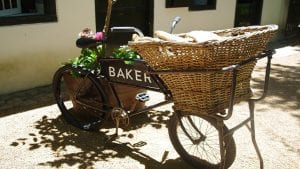 Radial has launched Radial Easy Deployment (RED), the go-to-market fulfilment and transportation solution for emerging brands. Radial says the solution will support businesses looking to scale their omnichannel eCommerce operations quickly. The new service offering is a result of Radial's ongoing Space Optimisation initiatives. The initiative aims to increase the amount of available fulfilment space and create pockets of opportunities for brands looking to expand. As a brand grows, Radial delivers increasingly enterprise-level solutions that support business expansion, leading to long-term strategic partnerships.
Supporting emerging brands
According to Laura Ritchey, Chief Operating Officer at Radial, "We wanted to bring into our portfolio, emerging brands. Retailers and online merchants that are at a critical stage of developing their products and building their brands.
"Radial provides its expertise in fulfilment and shipping to ensure customers receive their orders as promised. So they focus on their brand and product development, while we help them meet their promises, hassle-free. We provide simplified contracts, streamlined onboarding and launch process with a quick launch period of approximately four weeks. Our services complement the core functions of a fulfilment and technology provider. This includes brand incubation and user-friendly dashboards, and scalability in the perspective of long-lasting relationships."
The pandemic's massive demand shock, store closures and stay-at-home orders generated channel-shifting behaviour to eCommerce. In 2020, eCommerce sales amounted to $792 billion, which is equivalent to 14% of total retail sales and represents both an all-time high and the biggest share increase in a single year. For emerging brands that are direct-to-consumer (DTC), a simple eCommerce platform integration is critical to gaining real-time visibility and account management of operations.
Ritchey adds, "We are thrilled to partner with emerging and growing brands. As they mature and expand to the enterprise level."
"We are looking forward to fostering long-lasting relationships with these brands while also optimizing fulfilment space. By handling the end-to-end eCommerce operations, brand leaders can focus on developing products and building their brand. With the confidence that customers will receive their order as promised."
Key benefits of the solution include:
An investment in the right technology with pre-built integrations between Radial tools and the most popular eCommerce platforms. This includes a modern dashboard and full access to operational data with a user-friendly interface.
Multiple service offerings including fulfilment, shipping under Radial's enterprise negotiated rates with the most reliable carriers and returns management.
Services that complement core functions of a fulfilment provider including technology, brand incubation and sustainability.
Simplified contracts.
Streamlined onboarding and launch process with quick launch period of approximately four weeks.
Radial currently offers cartridge integrations with most of the major webstore solutions. The company says its open and flexible design integrations facilitates its ability to execute with speed. Last year, it shipped 83.2m packages from their North American fulfilment sites. The company has 25 distribution centres in North America and all of its locations are RED enabled. Radial has started to strategically deploy RED at new locations in 2021 and 2022. The main region of service for RED is North America. However, the company plans international expansion of the original RED offering solution in the future.
Enterprise Times: What this means for business?
Fulfilment is often the forgotten component of the eCommerce eco-system. Organisations put their efforts and resources into developing the creative front end of digital products. They invest time trying to understand and manage the relationship with digital customer experience across a plethora of devices. They will also minimalise cart abandonment and streamline the payment process. Then, many brands still fail or fall down on the last final leg of the experience.
The rapid rise in eCommerce has resulted in some warehouses struggling to fulfil orders. They struggle with inefficient despatch processes, shipping carrier complexities and often manual data entry. Hence the fulfilment sector is ripe for disruption. Radial has launched RED for two reasons. Needless to say, it makes sense for the company to capitalise on its expertise in fulfilment and enterprise-level technology. But more importantly, provide it to emerging and growing brands in a streamlined manner. While being able to utilise Radial's fulfilment space assets at the same time.
In March 2021, Loqate published a report highlighting the potential for failed deliveries to derail success for retailers. Brands have traditionally failed to recoup all the costs associated with delivery. At the same time, they have to meet consumer expectations for better and faster last-mile delivery services. While mitigating the associated profitability risks. For emerging brands, this last leg of the operations is particularly crucial. An end-to-end solution that removes the headache of fulfilment. And as a result, allows emerging brands to focus on their core business is a sensible step to consider.