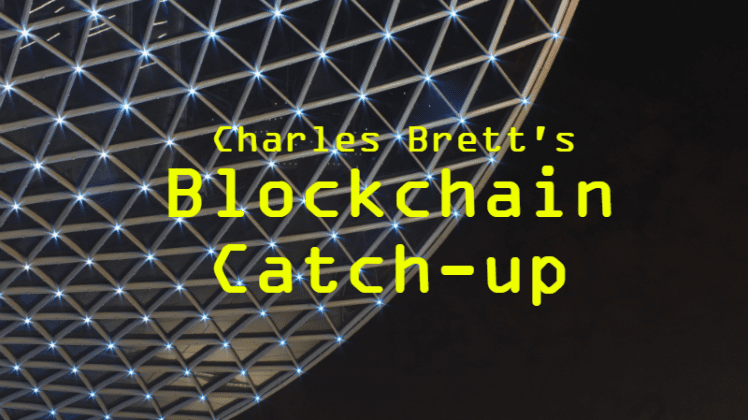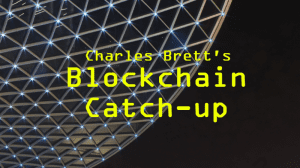 This is Charles Brett's start-of-the-week Enterprise Times 'blockchain catch-up' Week 25 (2021). Necessarily it is idiosyncratic and selective.
It is not intended to be comprehensive but does seek to highlight 'Quick Takes' on specific developments as well interesting pieces to read, a listing of some (not all) announcements/press releases and pointers to upcoming events.
Quick Takes – Charles Brett's Blockchain Catch-up Week 25
CBDCs: an opportunity for the monetary system
In the Bank for International Settlements' report section, entitled 'CBDCs: an opportunity for the monetary system', the BIS:
describes the primary features of CBDCs
asks what their issuance would mean for users, financial intermediaries, central banks and the international monetary system
presents the design choices and the associated implications for data governance and privacy in the digital economy
outlines how CBDCs compare with the latest generation of retail fast payment systems.
Its key takeaways include:
CBDCs offer in digital form the unique advantages of central bank money: settlement finality, liquidity and integrity
digital money should be designed with the public interest in mind; like the latest generation of instant retail payment systems, retail CBDCs could ensure open payment platforms and a competitive level playing field conducive to innovation
the ultimate benefits of adopting a new payment technology will depend on the competitive structure of the underlying payment system and data governance arrangements
the same technology could encourage a virtuous circle of greater access, lower costs and better services (which) might equally induce a vicious circle of data silos, market power and anti-competitive practices; in the BIS' view, CBDCs and open platforms are the most conducive to a virtuous circle
CBDCs built on digital identification could improve cross-border payments, and limit the risks of currency substitution; multi-CBDC arrangements could surmount the hurdles of sharing digital IDs across borders, but (this) will require international cooperation.
Quick Take: Read this report. It fills in much that often remains obscure when people talk about CBDCs, including how they might fit into today's financial environment and what might need to change. The emphasis on good governance is essential. Or listen to Benoît Cœuré (Head of the BIS Innovation Hub) and Hyun Song Shin (Economic Adviser and Head of Research at the BIS) talk about the BIS has identified. Well worth the investment in time (31 pages for the report section or 30 minutes for the podcast).
Hapag-Lloyd and Ocean Network Express, by completing TradeLens integration, expand trade digitisation
With the completion of pilot projects and integration, Hapag-Lloyd and ONE (the world's fifth and sixth largest shipping carriers) are expand TradeLens' reach as well as capability to improve access to information. They join foundation carriers A.P. Moller – Maersk, as well as CMA CGM and MSC Mediterranean Shipping Company (MSC), which completed their own integrations in October 2020. Five other carriers are inputting shipping data into the TradeLens platform.
Quick Take: After a wobbly start, when TradeLens looked as if it might become an outlier, it now has an ecosystem with more than 300 participants which encompasses 10 shippers as well as data from more than 600 ports and terminals. TradeLens claims to have processed >40M container shipments – involving >2B events and some 20M documents. This means five of the top six global shipping carriers are integrated onto TradeLens – no mean achievement and potentially a bonus for improved efficiency across supply chains. Will the same soon move to air-freight logistics?
7 pieces to read – Charles Brett's Blockchain Catch-up Week 25
Selected announcements/press releases/opinions – Charles Brett's Blockchain Catch-up Week 25
Selected upcoming events