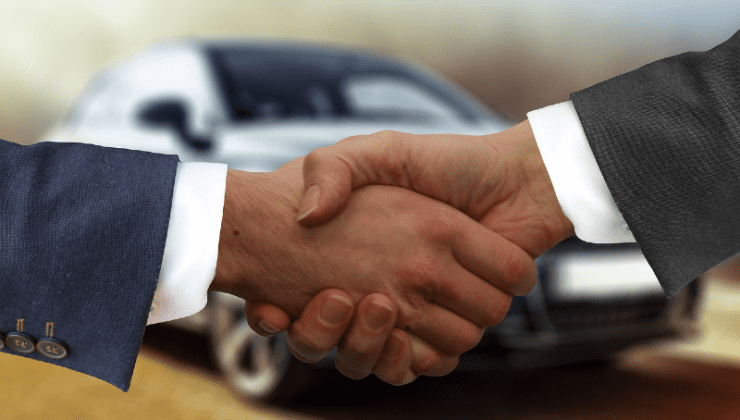 Carnomaly has announced its crypto and blockchain platform. Its alleged attraction is that the Carnomaly approach offers both consumers and dealers the ability to buy and sell cars with integrity by providing an infrastructure to communicate without manipulation.
"We are thrilled to be able to capitalize off of the blockchain's limitless potential in order to re-think the auto industry and what car ownership and the car loan process can be," said Scott Heninger, Founder and Chief Executive Officer of Carnomaly. "Through our new applications, both consumers and dealers will be more empowered than ever to take control of the buying and selling process."
The challenge
The auto industry is a high value (though not always profitable) industry that reaches across the world. Not only are there car sales, but the auto industry touches many other industries – such as technology, natural resources, fossil fuels, financial institutions, employment (from mechanics to engineers to marketing and management) – as well impacting both local and national economies.
Within this context, Carnomaly sees a need to address a number of issues that currently plague the online automotive sector. These include:
undervalued trades
high interest rates
overpayments (for vehicles)
complex and confused buying processes
inaccurate vehicle history reporting.
The Carnomaly approach
Carnomaly seeks to bridge the gap between the automotive and cryptocurrency worlds. It intends to do this via its new online automotive platform which will:
offer flexible financing options for all credit types
incent members with CARR Token rewards
create a tokenised ecosystem controlled by consumers
use blockchain technology with CarrChain to offer comprehensive, verifiable vehicle reports.
In effect, Carnomaly wants to become the standard for online vehicle shopping. Whether consumers are looking for something new or used, the Carnomaly online marketplace will 'have it all'. Its website, for example, will offer guidance to first-time buyers, individuals unsure of their budget needs, as well as to those seeking the current value of a vehicle they may wish to sell.
By using its new platform, consumers and dealers will have access to:
accurate and comprehensive vehicle reports
improved search functions
greater privacy control (with a proprietary anonymous search function)
streamlined purchasing processes.
In the view of Carnomaly, the innovations it is introducing will change the way consumers buy, sell, shop, report and finance both new and used vehicles.
Carrchain
Carnomaly's key is CarrChain. CarrChain is the 'Comprehensive Automotive Records Repository', a web-based application underpinned by blockchain technology. Today, all vehicles have a unique VIN or 'Vehicle Identification Number'. CarrChain will establish a unique DVIN ('Digital Vehicle Identification Number') for every vehicle. It will:
tie this to the original VIN
stored all related information under each vehicle's DVIN
secure this data on a blockchain.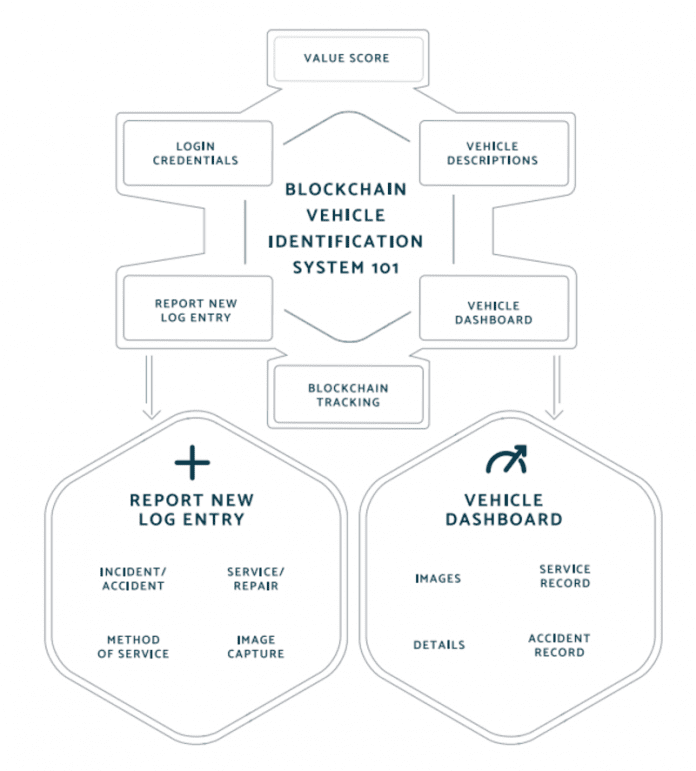 The CarrChain application will, therefore, serve as the foundation for the Carnomaly platform. In effect, CarrChain.com will give vehicle owners the power to manage and update each vehicle's history. Users will earn points – which will contribute to their vehicle's reputation score – by completing and then keeping up-to-date each vehicle's history.
Along with data from dealers, insurance companies, collision centers and DMVs, CarrChain.com will offer owners the opportunity to upload photos of receipts from independent service facilities as well as annotate maintenance or repair work completed.  Oil changes, insurance claims, new tire purchases, scheduled maintenance visits and safety recalls will be among the data stored within the 'DVIN vehicle account'.
Besides all of the above, CarrChain.com will enable vehicle owners to transfer ownership after a sale – all handled in real time. The objective is to eliminate the risk of unwanted toll and red-light camera bills – and even lawsuits.
Enterprise Times: what does this mean
Buying a car is said to be the second largest type of purchase most people make. Currently, with a few exceptions (and Tesla is one) the purchase process is anything but quick, easy or reliable. Into this 'void' (though others have attempted something similar), Carnomaly aims to provide services to dealers around the world at a fraction of the price they currently pay for online marketplaces. The hoped-for effect is lower costs for dealers with superior transactions and value for consumers.
Yet, to Enterprise Times, two elements stand out. The first is that Carnomaly is addressing a set of real problems, for customer, dealers and even manufacturers. The second is the premise that all can execute in the cryptocurrency world (about which Enterprise Times as well as notable others, for example, the BIS, have acute reservations.
That said, this Carnomaly announcement comes hard on the heels of Elon Musk's various cryptocurrency volte face announcements (on, off and then on again – at least half of a cryptocurrency's mining derives from using clean energy). It all makes for a confusing environment into which to launch Carnomaly, however sound the underlying business premises.