95% of workers are keen to return to the office. Therefore, reports of the UK government drawing up plans for Covid-19 certificates that would allow businesses to return to the workplace offers optimism.
Such measures would undoubtedly help to ease pressure on the economy. It will also help our workforce to feel safe as they get back to normal working life. However, the plans pose a significant problem for businesses. The scheme is unlikely to launch until later in the year, as reported by the FT. It means businesses face a further delay before they can resume normal business operations. These will come at a significant cost to both employee wellbeing and productivity.
A threat to worker health
Although workers celebrated the end of the commute last March, the novelty of remote working has quickly worn off. As revealed by OSiT's recent remote working survey, 52% of workers feel that their work-life balance has seen no improvement during the lockdown.
Zoom meetings and collaboration tools have allowed work to continue. However, businesses have been hard-pressed to replicate the chit-chat and companionship that the office provides. Unsurprisingly, nearly a third of employees admit that loneliness has been the biggest challenge when working from home. 60% of adults have experienced a decline in mental health during the pandemic, according to Mind. The longer workers are kept away from the office, the greater the risk to their long-term mental health and wellbeing.
It is unclear what the Covid-19 certificate scheme might entail. However, a solution that only allows those that have received the vaccine back risks further damage to the wellbeing of those that are unable or unwilling to. With the vast majority eager to return to the community of the workplace, we must ensure that any new measures provide all workers with a route back to the office.
Avoiding a productivity crisis
The pandemic has proven that the home is in many ways ill-equipped to replace the office. Collaboration, in particular, has been difficult. With poor connectivity, background noise, and distractions around the home causing frequent delays, miscommunication and errors, 32% say they have struggled to collaborate while working from home.
It's no wonder that workers are spending 25% more time at their desks each day. Yet, while employees are pushing themselves to meet their excessive workloads, many are already feeling the effects of overworking. 75% of workers have experienced burnout during their spell at home, according to FlexJobs. Continuing to drag our heels over a return to the office will only limit productivity, deflate morale, and blunt any efforts to reinvigorate the economy.
Let's get back to work
Any measures to facilitate a safe return to the workplace and inspire confidence among the workforce should be considered. However, vaccine certificates present a solution that threatens further delay. They provide no clear end date for many of our struggling businesses and employees.
Chancellor Sunak Rishi warned that workers desire the spontaneity, team building, and culture that the office provides. Failing to reopen workspaces as lockdown measures are lifted could see workers vote with their feet by quitting their roles and seeking employment elsewhere. Such an outcome would put further strain on struggling business and slow our economic recovery. It must be avoided.
If vaccine certificates are to play a role, they should only serve as a stopgap solution rather than a permanent one. To truly bounce back, we must begin to explore measures that will allow our entire workforce to return to the office – and soon.
---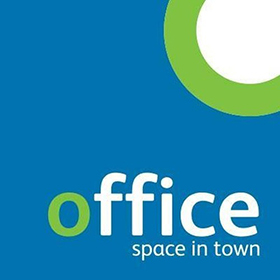 Office Space in Town (OSiT) offers businesses and individuals flexible workspace solutions. OSiT does this through providing serviced offices, managed offices, co-working space, meeting rooms and virtual offices in London, Cardiff, Northampton, and Edinburgh.
To provide the right location for businesses, OSiT uses a long established matrix which considers a multiple of criteria from the locality of transport hubs to the vicinity of the nearest M&S. Once identified, the buildings are refurbished to the highest standard led by an experienced design team creating stimulating working environments for clients and their staff.
OSiT always consider which elements are needed to support a really effective working environment, proving not only the serviced office itself but also lounge areas for informal meetings, breakout space for clients to work flexibly, free meeting rooms, conferencing rooms for the more important and formal meetings, event space, roof terraces, showers, bike racks, beauty salons, serviced bedrooms, communal kitchens, onsite cafes/bars and reception areas that make a lasting impression.