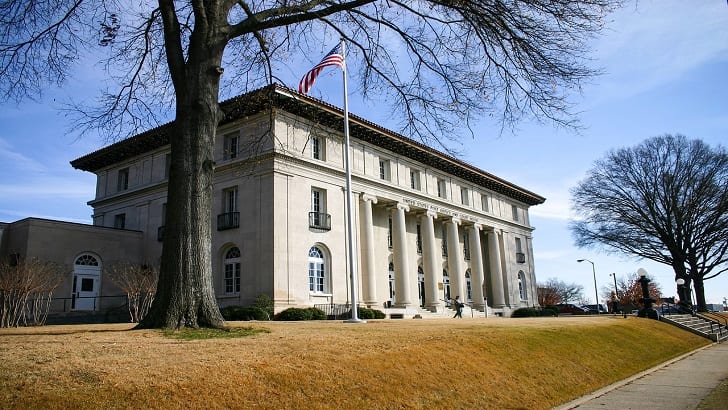 Deltek has published its 12th annual Deltek Clarity Government Contracting Industry Study. The report identifies the current contracting trends and market outlooks. Every year, Deltek analyses the survey responses from hundreds of government contracting leaders on their previous year's performance.
The report uncovers insights into the entire government contracting market. Deltek says the report is a trusted resource that helps performance-minded businesses identify areas to improve operational efficiency and effectiveness. It helps set business goals, inform business development strategy and better understand how they compare to their competition.
Despite a challenging 2020, the report highlights a positive forecast with most respondents expecting future growth in government sales. This year's study includes a section dedicated to how government contractors specifically weathered the effects of the COVID-19 pandemic.
The report
At 99 pages in length, the report has six main sections which look at:
Business development
Finance and financial compliance
Project and risk management
Human capital management
Contract management and procurement
Information technology and cybersecurity
Key themes
Several key themes arose from the survey that are applicable across a variety of Government Contracting sectors, including:
A brighter outlook for the future. Vibrancy across industries is expected to return in 2021, with 71% of respondents forecasting growth in government sales.
Compliance and data security are top of mind. Investment in cybersecurity and compliance are on the horizon for 2021. Furthermore, continued cloud migration will result in cost savings and greater efficiency.
Leveraging virtual environments for teaming and workforce. The pandemic forced companies to operate in new ways. It created new challenges for sourcing teaming partners and needing to do more with fewer resources. This is expected to lead to increased investment in better business development tools and systems.
"Clarity survey of government contracting leaders was unique," said Kevin Plexico, Senior Vice President of Information Solutions for Deltek.
"Because of the impacts of COVID-19, [the] survey provided a candid look at how government contractors conducted business during challenging times. The result is a comprehensive research report that allows firms to identify key metrics to consider. As businesses plan and forecast into 2022, but also understand how they compare to competitors and peers within the industry."
Key challenges for 2020 included:
While the overall Government Contracting outlook was largely positive, Deltek identified top challenges trending among respondents.
The need to prioritise the "must-have" investments, such as operations that directly support customer needs and revenue streams. (e.g., project management and business development). This often occurred at the expense of support function investments characterised as "nice to have." This includes risk management or other tools and technologies with longer-term potential, like artificial intelligence (AI) and machine learning.
The development of management structures and methods to successfully oversee a distributed workforce. While deploying the right tools to promote virtual collaboration and sustain customer communications.
Being smarter about financial execution by maintaining focus on the fundamentals and business continuity. Also a priority, process optimisation and managing risk, given the likelihood of a near-term impact on financial results.
Continued competition for the best and the brightest in hiring and retention. Organisations challenged employees to work in new ways and do more with less.
Research methodology
The Survey was developed with CMG Consulting. It conducted the online survey with executive decision-makers at government contracting companies. The Study was fielded from January 11, 2021, through February 26, 2021. The three largest industry functions represented in the Study were IT (26%), professional services (19%), and defence, weapons, aerospace or manufacturing (19%). The respondents represent a broad geographic distribution:
34% are from the Washington, D.C., Maryland and Virginia area
26% are from the South
18% are from the West
11% are from the Northeast
11% are from the Midwest
Enterprise Times: What this means for business
This is quite a large and comprehensive report. The findings of this Study reveal a concise picture of the challenges, opportunities and benchmarks for government contractors. The report suggests, US Government contractors overall successfully navigated a challenging year.
By maintaining a keen focus on the fundamentals, business continuity and meeting customer needs, contractors were able to thrive during a difficult period. The outlook for 2021 is bright as revenues are expected to grow and the effects of the pandemic recede.