Verto has unveiled Verto365. It has fully embedded its project and programme management (PPM) solution into Microsoft Teams. The combination enables organisations using Teams to a fully integrated work management solution. It enables users to work directly within teams with Kanban boards, dashboards, Gantt Charts and other features from the rapidly growing vendor. This does not appear to be a standard integration enabling flows of data between the two solutions but a fully integrated collaborative PPM solution.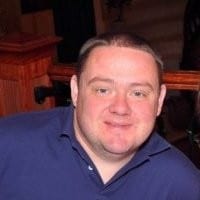 Ross Mardell, VertoCloud Technical Director, commented, "We really had to take a step back and look at how a huge number of end-users actually work together to manage their projects. A single sign-on platform that allows you to manage complete projects, embedded within Microsoft Teams made sense as so many people are using Teams already. This makes the shift to getting all the added benefits of Verto so much simpler for everyone."
Why Teams
Verto has stolen a march from some of the other PPM vendors that have built interfaces to both Teams and Slack. To achieve this deeper level, the press release states that they "have re-built much of its internal mechanism, so it works seamlessly with MS Teams". They did so partly because of the volume of clients using the collaboration software, especially within their key customer, the NHS.
Having done this, it seems unlikely that they will re-engineer the solution in the same way with Slack. Though it already supports a deep integration to Slack.
What can you do in Teams with Verto365
Pretty much everything that users can do in Verto Cloud. Users can monitor and manage their projects, end to end. Interacting with Kanban boards, Gantt charts, dashboards project calendars. They can add tabs within Teams for each project to rapidly move between active projects. The advantage, they can simultaneously use the collaborative features of Teams. To launch Verto365 integration, the Verto team leveraged Microsoft tools such as Azure AD, OpenID and the Graph API.
Enterprise Times: What does this mean
Verto seems to focus primarily on public sector organisations, including the NHS. Customers include Innovate UK, NHS Cheshire CCG and Buckinhamshire ICS. Verto365 is already listed on the Azure marketplace.
Has Verto made their platform choice with this announcement? Not completely, they will need to manage the complexity of deepening the integration with Teams whilst maintaining interfaces to other collaboration software.
Having delivered this integration, will Verto also enhance the integration to other Microsoft and 365 applications, such as Dynamics365?
Verto365 is available for demonstration and has a release date of June 2021.