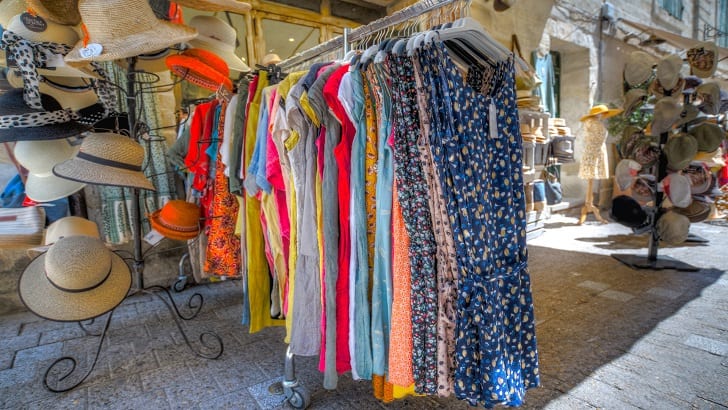 Retail and eCommerce highlights this week include: Skava Commerce has announced new capabilities to its cloud microservices platform for B2B and B2C. New technology from ExecSpace will provide with real time information and insightful data relating to spend, savings and trends. Square developers can now build on top of Square Online for the first time. Havas and Wellcom Worldwide partnership will see the creation of 12 integrated digital production studios across 10 markets by 2022. Auditoria's Innovative solution to power back-office automation for private hire leasing provider. More than half a billion food and grocery delivery apps downloaded globally as sector grows by estimated 33% during pandemic.
Skava launches new capabilities to eCommerce platform
Skava Commerce has announced new capabilities to its cloud microservices platform for B2B and B2C. The company says it took onboard feedback from customers and incorporated major updates that improve the platform in almost every way.
Skava now supports a fully hosted toolbox for customers. This allows customers to use Skava's Microservices in a fully configured production environment hosted by Skava. Skava Enterprise is the full platform stack, supporting deep customization and extension, a variety of hosting options, and the flexibility to tackle the most complex use cases.
The company has broken large functions like PIM into smaller decomposed microservices for the most flexibility. PIM, for example, is broken down into Merchandising, Catalog, and Pricing, rather than one big microservice. Also, Skava now supports more than 800 endpoints with an API response time of less than 250 milliseconds.
Skava switched from Choreography (SkavaSTREAM) to Apache Camel Orchestration. The orchestration layer supports more complex use cases. Critically it allows brands to version different sites and brands, without forcing them all to operate in the same way. The company upgraded the underlying frameworks and infrastructure layers to the most recent versions, and supporting RESTful interfaces.
Skava commerce comes with T-Giant reference front end, built to the same modularity and flexibility standards as the rest of the platform. Using technologies such as react.js and node.js, and featuring thoughtful user-centric design choices throughout, the front end gives you options. Customize it, use as is, or apply it as the basis to build your own front end.
Execspace launch smart new client tech in readiness for recovery
ExecSpace, one of the UK's leading venue finding agencies is preparing for a strong recovery with the launch of its new client platform – ExecTech. Built focussing on the needs of their customers. Both from a procurement perspective and to give event planners an intuitive online platform. To submit enquiries, manage their bookings and conduct detailed searches. The new digital offering will provide real-time information and insightful data relating to spend, savings and trends.
ExecSpace, as an agent, is known for client-led service. However, it was behind the curve in terms of technology capabilities compared with the strongest in the industry.
Square Announces three new developer tools
Square has announced three new developer tools, including early access of the long-awaited Snippets API for Square Online.
Snippets API, the first API built on top of Square Online, enables developers to create plugins that help sellers create engaging online experiences. The ability to build extensions for Square Online was one of the most requested developer features over the past year due to the rapid growth of online selling. By combining Snippets API with other Square APIs, developers can create new, interactive ways for sellers to engage their customers online – helping to secure initial sales, build long term loyalty, and increase conversion rates.
Fomo, a social proof marketing platform that displays unobtrusive customer interaction notifications on elements like purchases, reviews, and live traffic, used Snippets API to easily integrate with Square Online and reach more online sellers.
Square also announced the general availability of Web Payments SDK and Loyalty API, two new tools that help to optimize and extend the benefits of online selling. Square Loyalty API enables developers to leverage Square Loyalty rewards programs, offering a seamless omnichannel loyalty experience for Square sellers. Meanwhile, Web Payments SDK provides a highly-responsive, customizable online payment experience that can be integrated into any eCommerce site. The SDK supports multiple payment methods including ACH bank payments, which will be critical as Square continues to move upmarket and serve larger sellers.
Havas Partners and Wellcom Worldwide launch global production business
Havas, one of the world's largest advertising and communications groups, has partnered with global creative production agency Wellcom Worldwide to launch Havas Studios: a new, integrated global production business spanning the full range of content production capabilities.
The partnership agreement, which will see employees from both businesses transferred into the new entity and revenue shared between the two, will be headquartered in London and led by Havas UK Chief Operating Officer Paul Ward, who takes on the new title of Global CEO, Havas Studios. He will be supported by an executive committee comprising both Havas and Wellcom senior executives.
It will see the creation of a micro-network of integrated content studios, first in London, New York, Chicago and Kuala Lumpur. This will be followed by further studios across Europe, Australia, China, India, Latin America and the US West Coast.
Built as a creative boutique, technology-first business, the new production model will bring together existing and newly built studios, backed up by a low-cost offering based in Kuala Lumpur – affording each worldwide location the ability to create quality content at scale. Wellcom's proprietary, cloud-based Knowledgewell suite – comprising marketing resource management, campaign management, digital asset management and overall studio workflow – will sit at the heart of every studio, allowing teams to collaborate across the globe in real-time through streamlined processes, standards and tools, all under one P&L.
With specialist content studios based within key Havas Village locations around the world, Havas Studios' capabilities will span film, audio, print, photographic and digital content production, encompassing content origination talent and a wide range of post-production facilities, as well as dedicated teams supporting the integrated delivery of retail and eCommerce platform-ready content.
Otto Car Adopts Auditoria.AI SmartFlow to support finance processes
AUDITORIA.AI, a developer in AI-driven automation solutions for corporate finance teams announced Otto Car, London's largest private-hire rental fleet, has selected Auditoria.AI to streamline and automate critical business processes. As one of the fastest-growing leasing companies for Uber drivers, Otto Car chose Auditoria's powerful SmartFlow Skills and platform to help further scale its business while efficiently managing accounting and finance headcount.
Otto Car is London's largest Public Carriage Office (PCO) car rental company, helping more than 7,000 PCO-certified drivers to rent or purchase a car and drive for private hire services, including Uber, Bolt, and FREE NOW. In business for over 13 years, Otto Car is committed to supporting PCO drivers to get and stay on the road with Uber-certified vehicles and PCO driver support, including its Driver Development Programme.
Auditoria's Autonomous Vendor Management will allow the Otto Car team to streamline invoice and bank reconciliation processes. Built on Auditoria's SmartFlow Platform, Autonomous Vendor Management leverages Artificial Intelligence, Machine Learning, Cognitive Robotic Process Automation (RPA), Optical Character Recognition (OCR), and Natural Language Processing (NLP) to overhaul procurement functions while smoothly executing Accounts Payable and Vendor Management business workflows.
Auditoria helps modern finance teams accelerate finance transformation by dramatically improving cash performance. Built with cutting-edge AI, ML, Cognitive RPA, NLP, and Computer Vision, Auditoria streamlines and automates collections, adds controls to procurement spend, and optimizes cash performance. Auditoria integrates with industry-leading ERP and Financial applications, including Bill.com, Oracle ERP Cloud, Oracle NetSuite, Sage Intacct, and Workday, as well as collaboration tools like Microsoft Office 365 and Google Workspace.
Research reveals the scale of shift to takeaway, grocery and meal kit market
An in-depth analysis of delivery download trends on Google Play Store by app marketing company App Radar has revealed the scale of the shift to takeaway, grocery and meal kit delivery apps during the Pandemic. App Radar recorded an estimated 550,826,378 new downloads globally for food and drink apps between the beginning of March 2020 and the beginning of April 2021, a 33% year on year increase.
The total number of consumers now using delivery apps, food and other products is undoubtedly much higher when iOS and web users are accounted for.
In the UK, traditional grocery chains such as Tesco (1.2m), Sainsburys (497k), Morrisons (765k) and ASDA (964k) added significant numbers of users, as customers switched to online shopping. Fast food and takeaway companies such as McDonalds (1.7 mill) grew their UK users rapidly with Burger King (263,000) also performing well. In Germany, supermarket chain Edeka's Bringmeister delivery app added 29K users from March 2020 – March 2021, an almost 30% increase.
The nascent speedy grocery delivery sector has also seen a rapid increase in recent months. German startup Gorilla's has secured 112K global downloads since launch, while Flink (37K), Fancy (12.5K) and Zapp (11K) have also added users quickly in their markets. UK-based Beelivery which has been in the market since 2015 saw almost 110K downloads from March 2020 to March 2021 (64% of its total user base).
Meal kit companies HelloFresh (2 million global users) and UK rival Gousto (134K) also experienced huge growth, for Gousto that was a nearly 100% uplift on users since the Pandemic. Some of the largest increases have been for ethical food delivery companies. Too Good to Go surged by 7.8 million new users and Olio by 1.4 million.