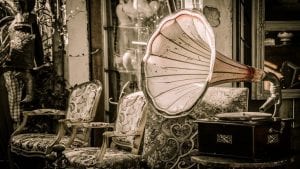 Retail and eCommerce highlights this week include: A survey from Empathy.co shows Over 40% of online shoppers are concerned about how brands use their data. Cogniflare launches ground-breaking data management platform Kyrah for Google Cloud. With SoGoSurvey 26.0, companies have more agility to share data between Salesforce and the SoGoSurvey platform. Riskified will integrate to IATA's Financial Gateway to help airlines boost revenues, reduce cost and prevent fraud. Wix acquisition will provide eCommerce merchants with native customer re-engagement tools for building long-term customer value. kitchen and laundry appliance company, which markets products in nearly every country on earth, will standardize online sales and order management with VTEX technology. NICE's next-gen AI-powered recording solution takes scalability, security and flexibility to new heights while supporting a paced migration to the cloud and CXone.
Nearly 1 in 4 online shoppers admit using guest accounts over data privacy fears
Nearly one in four (22%) shoppers regularly use guest accounts to purchase online goods to avoid handing over personal data. This is the key understanding according to a new report from Empathy.co, the global commerce search and discovery platform.
The data was obtained via a Censuswide survey of 4,000 online shoppers from the UK. It also revealed that nearly half of consumers much prefer to shop with brands they trust. 20% are more willing to share personal information with brands they favour. 22% are even willing to spend more for the brands and websites they trust.
Much of this mistrust resides in how companies are perceived to be using customer data. In fact, 40% of respondents agreed that they don't like being asked for unnecessary or sensitive data. 28% admitted that they would like to take back information from brands they don't like or trust if they could.
Similarly, 42% of online shoppers revealed that they are careful when providing personal data and accepting legal notices. 37% would like more control of the data that businesses have on them. Much of which is handed over without the consumer even realising and sometimes even without their consent.
When surveyed on their attitudes to how their data is being used, only 13% of 4,000 respondents said that they are not concerned about how their data is used at all and will hand it over whenever necessary. Only one in 10 said that they like that businesses remember their tastes and preferences via the use of cookies.
Interestingly, when asked about their attitude to some notorious Big Tech companies, 18% of respondents said that they think the purpose of Facebook is to spy on us and sell advertising. 12% also said that they think Amazon consciously make cheap copies of top selling third party products.
Cogniflare launches data management platform Kyrah for Google Cloud
Cogniflare, the cloud-focused consultancy has announced the launch of Kyrah, its brand-new enterprise data management platform for Google Cloud customers. Kyrah enables businesses to connect teams with a unified and seamless platform to manage the organisations data assets.
Cogniflare achieved £5m revenues within its first 18 months of trading. The company
developed Kyrah to address a number of data usage and management challenges facing companies. They concluded that the agility of cloud technology, combined with remote working and complicated digital transformation processes regularly leads to mismanagement of data. The development of 'data silos' between teams, security and regulation issues, and accessibility problems.
Kyrah therefore connects all data assets in the Google Cloud Platform (GCP) across an organisation. It consolidates data on a single platform with a streamlined user interface. This provides employees within an organisation a single pane of glass to access or utilise data. Understand its data landscape with features such as a data use heatmap, data sensitivity indicators and more.
Additionally, the platform enables and guides organisations on how to comply with data regulations, policies and sovereignty requirements. As a result, ensuring data is secure and helping companies to avoid potential fines or backlash associated with data mismanagement.
Kyrah currently provides the capabilities to manage data assets across all key data services in GCP. This includes GCS (Google Cloud Storage), BigQuery and Pub/Sub. Kyrah's scalable and native integration with GCP's core services enables a seamless user experience in accessing enriched GCP based data services.
SoGoSurvey enhances Salesforce integration with latest release
Enterprise online survey provider SoGoSurvey has rolled out its latest release. The release features enhancements that allow users to more easily integrate data and simplify survey distribution through Salesforce.
For many years, SoGoSurvey and Salesforce have worked together to provide native integration to make data collection as easy as possible for businesses of all sizes. SoGoSurvey's latest release expands and enhances options for integrating Salesforce data with SoGoSurvey's software.
With SoGoSurvey 26.0, users can more easily incorporate Salesforce data into surveys. It is possible to automatically push surveys when support cases are closed within Salesforce, and much more. SoGoSurvey's point-and-click functionality makes it easy to leverage Salesforce data without the need for any programming or coding. SoGoSurvey's native integration with Salesforce means that companies have access to more business data, and that translates into better decision making and improved sales.
Riskified and IATA announce strategic partnership
Riskified, the fraud prevention solution provider has formed a strategic partnership with the International Air Transport Association (IATA). IATA will integrate and offer Riskified's Chargeback Guarantee to IATA member airlines that use the IATA Financial Gateway (IFG). Member airlines will be able to activate Riskified's best-in-class fraud solution consistently throughout all of their distribution channels. This could range from eCommerce to agency sales including NDC. Airlines can maximise their online revenue with Riskified, as Riskified enables airlines to approve ticket orders they may otherwise have declined for fear of fraud. At the same time, not requiring any additional investment in development resources.
Airlines face an uphill battle against fraudsters. Tickets are a high-value digital good, which makes them attractive to fraudsters. Order decisions must be made nearly instantly and with limited information. If airlines make the wrong decision, they risk substantial revenue loss to fraudulent chargebacks and their associated fees. Conversely, fear of fraud can lead to overly conservative order review. This can result in legitimate travellers being declined and leaving revenue on the table.
Riskified's platform allows airlines to approve legitimate customers and avoid the costs of fraud. By analysing ticket transactions and comparing them to billions of prior online transactions, the Riskified Chargeback Guarantee provides airlines with a decision to "approve" or "decline" each order. Airlines receive payment from Riskified for all approved orders even if they later turn out to be fraudulent. With Riskified's AI-based platform and merchant network underlying its decisions, airlines using Riskified, see dramatically increased ticket approvals. Riskified's automated decisions are instantaneous and scale to match airlines' rapid changes in volume.
Wix acquires Rise.ai to extend eCommerce platform offering
Wix, a SaaS platform that create, manage and grow an online presence has acquired Rise.ai, the gift card and customer re-engagement solution for online brands. The acquisition will extend the Wix eCommerce platform. The purchase will provide a full solution for merchants to manage customer re-engagement activities to increase customer spending and repurchases. This includes gift cards, loyalty programs, rewards and referrals.
The Wix eCommerce platform powers businesses of all types, including online stores, service providers, restaurants, events and others. It provides merchants with a full solution to create, manage and grow their eCommerce business to sell online and in person. Using Wix, merchants can sell through multiple sales channels including web and mobile storefronts, social media, online marketplaces and physical retail locations. In addition to manage and track inventory, orders and fulfilment to payment and brand marketing.
In 2020, Wix users processed $5.4 billion in online transactions on the Wix platform, an increase of 126% over 2019. As a result Wix eCommerce merchants saw an increase of 140% year over year growth in sales transactions in 2020 compared to 2019.
The acquisition of Rise.ai will provide Wix eCommerce merchants with its own fully native customer re-engagement solution. Wix eCommerce merchants will be able to easily access the full suite of tools for their Wix eCommerce stores. As one of the most requested features by Wix eCommerce merchants, the Rise.ai solution will support Wix merchants in all supported countries and currencies.
VTEX and Whirlpool sign global enterprise agreement
VTEX, a commerce platform with native marketplace and order management capabilities has been selected by Whirlpool Corporation to support the appliance company's digital commerce strategy.
Whirlpool Corporation, which markets kitchen and laundry appliances signed a global enterprise agreement with VTEX and will use the platform to standardise the technology supporting its online sales. The global agreement greatly expands VTEX's ongoing work with Whirlpool Corporation in Latin America and Europe. Whirlpool recently launched a website in Italy and is expanding its European, Middle East and Africa (EMEA) presence.
VTEX also supports Whirlpool Corporation's Brazilian KitchenAid site, which has generated success for the brand. The work VTEX has done with Whirlpool Corporation in Brazil and other Latin American markets led to the global enterprise agreement.
NICE launches InterACT enhancing contact centre recording solution
NICE says it is transforming the way contact centres manage interaction recording with the launch of InterACT. A new AI-powered recording solution, InterACT automates end-to-end recording decisioning processes, dramatically reducing manual configurations, saving time and reducing human error. InterACT ensures secure operations, business continuity and scales up to support as many as 200,000 agents on the same system.
Based on microservices-driven cloud architecture, InterACT is flexible and highly scalable, with load balancing that optimises server footprint. Supporting cloud, on-premises and hybrid configurations, InterACT meets each customer's specific requirements. Organisations can also easily and gradually migrate to the cloud and CXone at a pace of their choice. With its combination of microservices-based architecture and AI-powered recording, InterACT ensures unprecedented business continuity, including N+M redundancy that can withstand multiple service disruptions.
InterACT automates the entire decisioning process behind how calls are recorded. Unlike traditional recording systems, settings, such as system mapping, do not need to be determined for every integration and scenario. The AI recording underpinning the solution automatically adapts to interaction channels, recorder configurations, extensions, and data sources. The result is an agile system that automatically adjusts to all contact centre environments and an automated deployment process that's fast and accurate.
InterACT aligns with the latest security standards, including CVSSv3 and TLS1.3, and leveraging the most advanced authentication and authorisation solutions, such as Active Directory, ADFS, SAML and OpenID.