It has been a big week for Asana, the work management platform vendor. In a single press release, it made several big announcements. It launched Asana Partners; this new program provides an umbrella for both technology partners with tools integrated to Asana and more traditional channel partners that add value to customers in terms of services. There were also five new integrations made available as part of the launch. It also announced the addition of new languages for the platform, further extending its global capability.
Asana Partners
Asana Partners consists of two distinct elements. A technology program and a channel program. The technology program has three tiers: Strategic, Premier, and Platform partners. The strategic partners include Microsoft, Google, Slack, Zoom, Salesforce, Adobe, and AWS. These provide a platform and/or the tightest application integration. Premier partners such as Figma, Okta, Zendesk, and Dropbox have integrations that connect directly to the Slack workflows. Platform partners provide integrations to the Asana platform. All integrations are found on the App integrations directory.
The launch of a new Channel Partner Network brings together partners from more than 75 countries. There are three types of channel partners: Solutions partners, Resellers, and Systems Integrators.  The program is free to join and includes a certification program that enables them to offer implementation, training and other services on Asana.
Glenn Davis, Chief Innovation Officer, SHI, commented: "We're proud to join Asana Partners to arm global workers with the solutions they need to work more effectively in today's remote world. At SHI, we're focused on transforming today's remote work into a truly hybrid model with the devices, infrastructure, and solutions enabling the world's workers to have greater impact with less effort. Our partnership with Asana ensures that our customers have the solutions they need to support their hybrid work initiatives in 2021 and beyond."
While this is Asana Partners' structure, the program itself provides the entry point for customers and prospects to find the right companies to work with them. There are more than 200 technology partners in the program.
New integrations
Asana also revealed five new integrations with technology partners. Adobe XD, Canva, InVision, LucidChart, and Zendesk join the recently launched trio of Figma, Vimeo, and Miro.
Zendesk
The Asana for Zendesk integration enables organisations to create and link Asana tasks from within a Zendesk ticket. This enables users in Asana to see the status of a ticket once it is linked to Zendesk. If the task is completed in Asana, administrators can create a rule to update the ticket, automate the process and increase efficiency.
Ben Barclay, Vice President, Corporate Development and Technology Alliances, Zendesk commented: "Customer support is increasingly a team sport involving multiple company departments. The new Asana integration with Zendesk gives cross-functional teams the real-time visibility needed to execute on a particular task, program, or customer initiative. We're excited that this partnership will enable businesses using Asana and Zendesk to collaborate better, respond with context and resolve customer inquiries faster."
Adobe XD
The latest integration with Adobe Creative Cloud for Asana is Adobe XD. It already includes integrations to Photoshop, Illustrator, and InDesign. Adobe XD is a vector-based user experience design tool for web and mobile apps. Users can create new tasks, share designs, embed XD, share links, and incorporate feedback delivered in Asana without leaving their Creative Cloud window.
Vijay Vachani, Senior Director, Platform, Ecosystem and International, Creative Cloud, Adobe, commented: "With the Asana integration for Creative Cloud apps, our joint customers will be able to reduce the amount of time spent coordinating across tools, ultimately improving cross-team collaboration and expediting the creative process."
Canva
The new integration to Canva enables users to embed Canva designs into Asana Projects. It enables users to consolidate presentation decks, social media assets, wireframes, and videos in a single location. Laura Haines, General Manager, Global Partnerships and Products, Canva, commented: "Our partnership with Asana unlocks a wealth of new opportunities to continue delivering on our mission of empowering the world to design anything and publish anywhere. We're thrilled to be partnering with Asana's platform to continue delivering value to the millions of teams around the world using Canva to bolster their visual communications."
InVision
InVision is a digital product design platform. The integration enables the embedding of InVision prototypes and freehands into Asana projects. It enables the entires marketing team to preview and easily access up-to-date designs and freehands.
Lucidchart
The Lucidchart integration to Asana seamlessly embeds diagrams, flowcharts, process maps, and wireframes into an Asana project.
Asana has a baker's dozen of languages
Asana announced seven new languages for its work management platform. The full list of languages supported is:
Chinese (Traditional) – New
Dutch – New
English
French
German
Italian – New, available in a few months
Japanese
Korean – New, available in a few months
Polish – New
Portuguese
Russian – New
Swedish – New, available in a few months
Enterprise Times: What does this mean
Asana Partners is a complete reorganisation of its partner ecosystem by Asana. However, there is still much work to do. For example, it should look to improve its Apps directory. It provides category filters, but there is no free text search available for customers to locate specific applications. The site also contains little detail about the integrations, such as pricing, functionality, or customer reviews.
The addition of new languages is welcome and should help Asana grow rapidly in these territories. Asana is preparing for further growth in 2021. The announcement comes as organisations worldwide are looking to transform their businesses. The automation of Work management is an important aspect of that. With these localisations and additional integrations, Asana is well placed for further growth.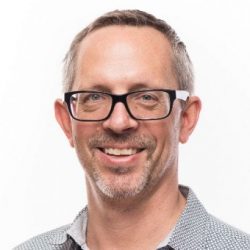 Chris Farinacci, Chief Operating Officer, Asana commented: "As a single platform for clarity and accountability, Asana breaks down the barriers that prevent distributed teams from doing their work, their way. Asana Partners augments the power of Asana by connecting organizations with over 200 essential enterprise tools, a channel partner network and more languages than ever before, so teams can spend less time coordinating and more time creating, no matter where they're located."