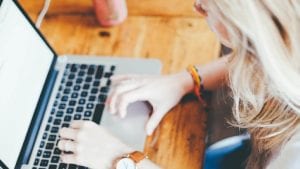 Seth Godin once said that "Content Marketing is all the Marketing that's left." The Templafy content enablement platform aims to assist marketers to deliver the best content they can. Templafy has now launched Engage, an additional solution on its platform.
Christian Lund, Co-founder and Chief Product Officer at Templafy commented: "It's rare that employees create business content that lives on their desktop eternally. They send it to their boss for input, they share it with potential customers to move a deal along or to a recruitment prospect to grow their team. This content is where business is done. We built Engage to support these critical business activities and deliver data around content performance that can be used to measurably improve content's impact, and therefore business results themselves."
What is Engage
Using the Templafy platform Hive, users can create content within brand guidelines on their preferred workspace. Engage offers a means to distribute content of any file size to a defined set of contacts. It then provides engagement analytics around the content. the company also aims to answer the question about how engaging the content is. It tracks when the content is read by internal or external recipients. Engage provides a dashboard that collects the usage and activity information about every document that is distributed, revealing in real-time:
Time of day for each session on the document
The type of device consuming the document
Average duration spend on each page
The geographic location of the recipient (by country)
Number of openings
Number of comments
It is also possible to drill down and see the usage by user. Comments attached to documents and presentations enhance the internal review process for every piece of content. Users can view annotations, comments or annotations which can be directed at specific recipients. Thus a marketing executive could name a specific product engineer to answer a technical question within the content. This collaborative working method increases the efficiency and transparency of the creation process.
Taking content to the next step
The Templafy content enablement platform aims to help teams create content that is consistently on-brand. The Engage platform delivers the next step of the process, helping organisations to collaborate on content both internally and externally. They can track the approval process and engagement levels with the content. Recent research by Templafy indicates that more than one in three employees is nervous about sending a document for review.
The Templafy platform as a whole aims to allay those fears. It reduces the risk that the content does not use the right font and that the correct formats are used for the content. Engage also enables a collaborative review process. It delivers immediate feedback about what people feel about the content through comments and metrics.
Surprisingly, the company does not seem to have gamified the content adding the use of emojis could help deliver instant feedback by reviewers. Engage is embedded with existing enterprise applications such as  Google Workspace, Microsoft Office, and Salesforce. This enables employees to use the solution without existing their familiar workspace.
What is coming?
This is just the first step on a longer journey for Engage. Later in the year, Templafy expects to launch Engage Sign. Engage will offer the ability for users to add electronic signatures into the document. It is not clear whether this is using a third-party application such as Docusign or whether it is developing its own. It seems likely the former. Will Templafy also support an approval workflow system that helps ensure all approvals for specific documents are included?
What does this mean
Companies have always needed content. Templafy aims to ensure that the content created is on brand and follows the guidelines already laid down. This latest addition enhances that with a collaborative means of reviewing documents whether created internally or externally by a design agency for marketing teams or even a supplier for IT teams.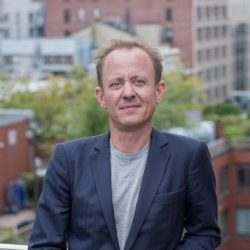 Jesper Theill Eriksen, CEO of Templafy commented: "Content – like sales proposals, employee contracts and client deliverables and the elements like data, visuals, and disclaimers that live within those documents – is a primary driver of business itself, but often is not treated as such.
"In order to truly ensure content performs as it should, enterprises need to adopt solutions that enable their content – that help centrally govern it, improve the process of building, editing and perfecting it, and understand how it is performing and what value it is ultimately bringing to the organization.
"Without these solutions, businesses risk disconnected content which can lead to loss of compliance, brand integrity and employee productivity, and ultimately negatively impact overall business performance. Engage ensures Templafy's platform enables business content not just in the creation and editing phases, but throughout the entirety of the business content lifecycle, ultimately leading to better business results."